The prospect of the new film, J.K. Rowling's screenwriting debut, is already thrilling millions of devoted Harry Potter fans - and you can see it early at the cinema for free with the Huffington Post UK.
See below for instructions on how to watch 'Fantastic Beasts and Where To Find Them'...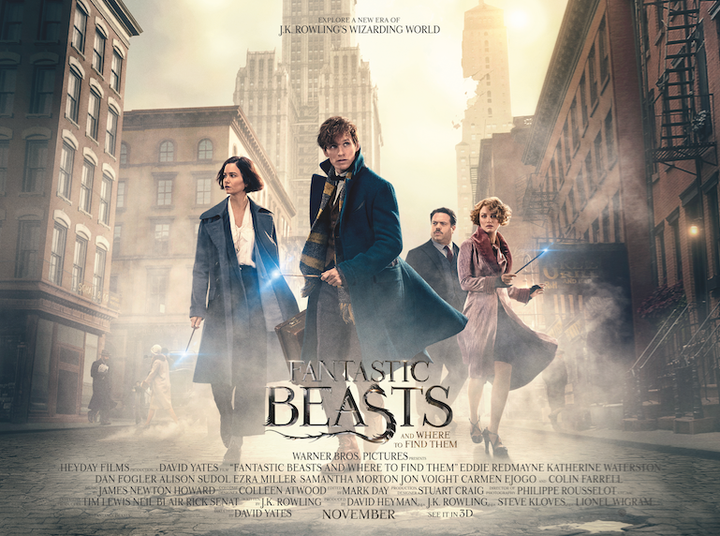 What can you expect on screen?
There are growing dangers in the wizarding world of 1926 New York. Something mysterious is leaving a path of destruction in the streets, threatening to expose the wizarding community to the Second Salemers, a fanatical faction of No-Majs (American for Muggles) bent on eradicating them. And the powerful, dark wizard Gellert Grindelwald, after wreaking havoc in Europe, has slipped away…and is now nowhere to be found.
Unaware of the rising tensions, Newt Scamander arrives in the city nearing the end of a global excursion to research and rescue magical creatures, some of which are safeguarded in the magical hidden dimensions of his deceptively nondescript leather case. But potential disaster strikes when unsuspecting No-Maj Jacob Kowalski inadvertently lets some of Newt's beasts loose in a city already on edge—a serious breach of the Statute of Secrecy that former Auror Tina Goldstein jumps on, seeing her chance to regain her post as an investigator. However, things take an ominous turn when Percival Graves, the enigmatic Director of Magical Security at MACUSA (Magical Congress of the United States of America), casts his suspicions on both Newt…and Tina.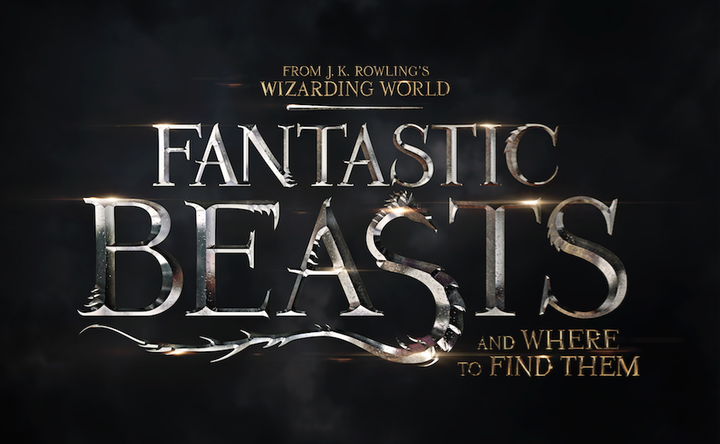 Now allied, Newt and Tina, together with Tina's sister, Queenie, and their new No-Maj friend, Jacob, form a band of unlikely heroes, who must recover Newt's missing beasts before they come to harm. But the stakes are higher than these four outsiders—now branded fugitives—ever imagined, as their mission puts them on a collision course with dark forces that could push the wizarding and No-Maj worlds to the brink of war.
CLICK HERE to see 'Fantastic Beasts and Where To Find Them' at selected nationwide venues as listed (Terms and Conditions below)
The film marks the screenwriting debut of J.K. Rowling, whose seven beloved Harry Potter books were adapted into the highest-grossing film franchise of all time. Her script was inspired by the Hogwarts textbook 'Fantastic Beasts and Where to Find Them', written by her character Newt Scamander.
In addition to David Yates, the film reunited a number of people from the "Harry Potter" features, including producers David Heyman, J.K. Rowling, Steve Kloves and Lionel Wigram. Tim Lewis, Neil Blair and Rick Senat served as executive producers.
© 2016 Warner Bros. Ent. All Rights Reserved.
J.K. ROWLING'S WIZARDING WORLD TM J.K. Rowling and Warner Bros. Entertainment Inc.
Harry Potter and Fantastic Beasts Publishing Rights © J.K. Rowling
Terms and conditions apply:
Win 2 tickets to an exclusive preview screening of 'Fantastic Beasts And Where To Find Them', one for yourself and one for a friend. There are 160 pairs of tickets to be won, spread across 17 locations. The location of the screening must be selected at point of entry. The screening will be held on 15/11/16 at 6:30pm. If the winner is unable to attend a preview screening on the specified date and time an alternative date and/or time will not be available. Travel to cinema screening, accommodation, refreshments and any other costs are not included and are the responsibility of winners and their guest. Prizes are not valid to Warner Bros. and Promoter employees or their immediate families. Prizes are subject to availability. Prize is non-transferable and no cash alternative will be offered. The Promoter reserves the right to substitute a prize of similar value or film in the event of non-availability of the stated prize/film or the prize described above cannot be awarded for reasons beyond the Promoter's reasonable control. Entry to the screenings and cinema shall be subject to the venues standard terms and conditions, and they reserve the right to refuse entry. Entry will close at 23:59 GMT 10/11/16. The winners will be selected in a random draw and contacted from 11/11/16 by Promoter's partner for this competition, ShowFilmFirst, the film preview company. The winners will be notified by email. Due to the timing of the film release winners must download their tickets within 48 hours; failure to do so will lead to them being reallocated to another prize draw entrant on the same basis as described above. Promoter: Huffington Post UK, Shropshire House, Capper Street, London WC1E 6JA.
© 2016 Warner Bros. Entertainment Inc. All rights reserved.
Harry Potter and Fantastic Beasts Publishing Rights © J.K. Rowling.
Harry Potter and Fantastic Beasts characters, names and related indicia are trademarks of and © Warner Bros. Ent. All Rights Reserved.