While the kids are young, homemade Father's Day cards trump shop bought cards by a mile.
With their (sometimes) questionable drawings and adorable handwriting, those cards are the ones you'll keep in a drawer and bring out when they're older.
In preparation for Father's Day, sitting down for a crafternoon with kids not only avoids the hassle of going to the shops, it can keep them entertained, too.
1. 'Love you a bunch, dad.'
The possibilities for creating pictures with finger painting are pretty vast - just like this bunch of grapes.
2. 'I love you this much.'
An easy turnaround without any mess - simply draw around their hands and fold a longer piece of card to stick between the two.
3. 'Thumb-body loves you.'
An easy finger painting creation if you have a little one who can't focus for long - paint their thumbs different colours and make a pattern on the card.
4. 'The best dad, hands down.'
More painting, but with the whole hands this time. Help kids by cutting out the letters to create the words on the card.
If you have a bit of patience and don't mind fiddly things, create a paper shirt and mimic one of their dad's very own ties.
6. 'Showering you with love.'
Another pun - use mini hearts to symbolise droplets and shower their dad with love.
7. 'High five to the best dad.'
No paint - just cutting, sticking and glueing.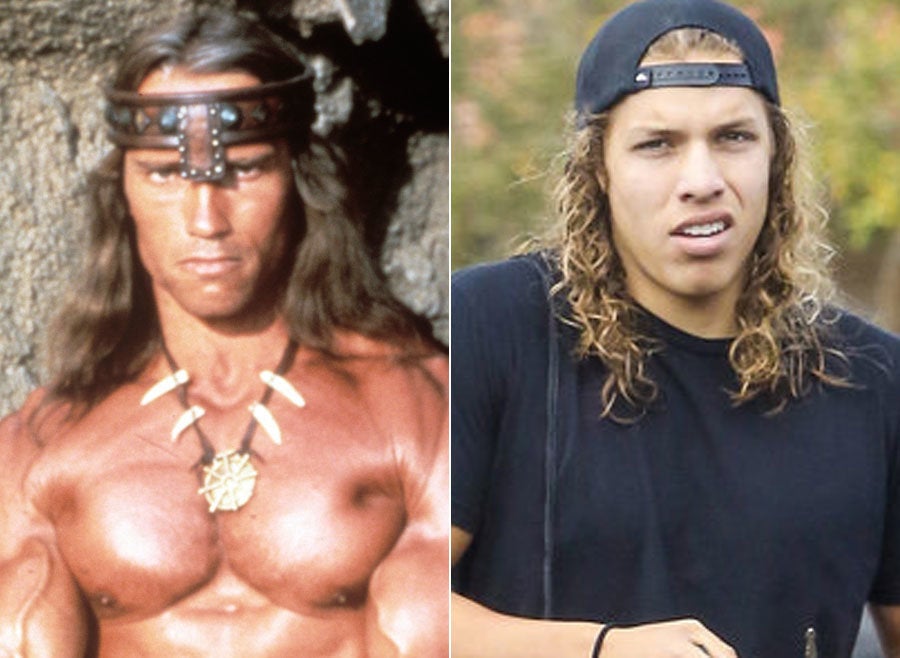 Like Father, Like Son
Related