While researchers believe this is because people are less likely to acknowledge the symptoms of cardiac arrest in women (which can be different to symptoms in men), there is another plausible reason for the contrast in survival rates, suggests one campaign. And that is quite simply boobs – or lack of them on CPR manikins.
The WoManikin is a new creation hailing from the US which attaches onto CPR manikins and promises to "reinvent how we train to save lives". The attachment will turn a flat-chested manikin into one with breasts, enabling people to practice cardiopulmonary resuscitation on different bodies.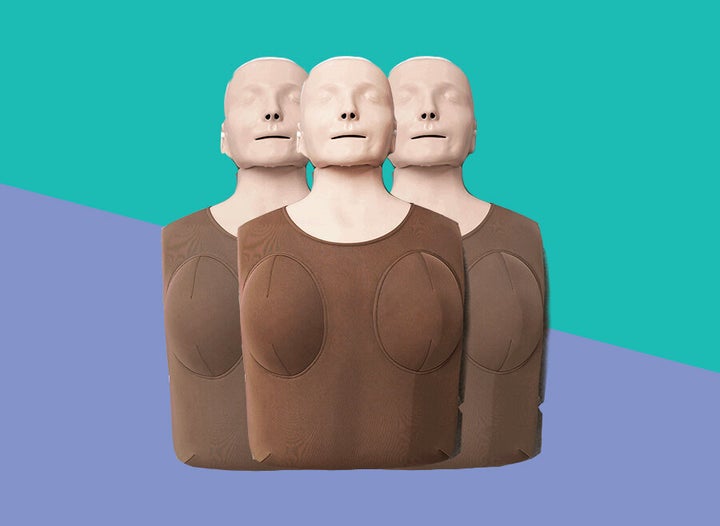 The WoManikin is the brainchild of ad agency JOAN in partnership with women's equality group the United State of Women. There are grand hopes that it will be used in every CPR training school in the US by the end of 2020 – with a view to ultimately reducing the number of cardiac arrest deaths among women.
JOAN co-founder and chief creative officer Jaime Robinson told Campaign Live: "CPR manikins are designed to look like human bodies, but they actually represent less than half of our society. The absence of women's bodies in CPR training results in hesitation from bystanders, which in turn results in women being more likely to die in cardiac arrest.
"Our hope is that the WoManikin will bridge this gap in education and, ultimately, save many lives."
It follows research published last month in the European Heart Journal, which found men and women did not receive equal treatment when having a heart attack either at home or in public. Women were often left for longer before people stepped in to help, which impacted their survival rates.
Symptoms of heart attack in women include fatigue, fainting, vomiting and neck or jaw pain, according to cardiologist Dr Hanno Tan from the University of Amsterdam, whereas men are more likely to report typical complaints such as chest pain.
Andrew New, head of education and training products at St John Ambulance, told HuffPost UK: "First aid training is so important to give people the confidence to step forward in the moments that really matter. The fundamentals of CPR are the same for all adults, regardless of gender or body type, but what is important is acting fast – every second counts."
More than 30,000 out-of-hospital cardiac arrests occur annually in the UK and fewer than one in 10 survive. "Survival rates could increase by up to 70% if they are treated inside the first five minutes and this is where bystander CPR comes in," New said.
"If research is telling us women are less likely to receive bystander CPR then we need to do what we can to improve this, reassure people and reduce any hesitation to perform CPR on a female – it's good to see the range of training products is diversifying more."
Related