Fire officials announced Tuesday that Yosemite Valley, the heart of sightseeing at California's most visited national park, will be evacuated Wednesday at noon as the Ferguson fire covers the park in hazardous smoke.
The closure will stay in effect until at least Sunday, park officials said, as firefighters battle a blaze that's grown to more than 36,000 acres and remains just 25 percent contained since igniting July 13.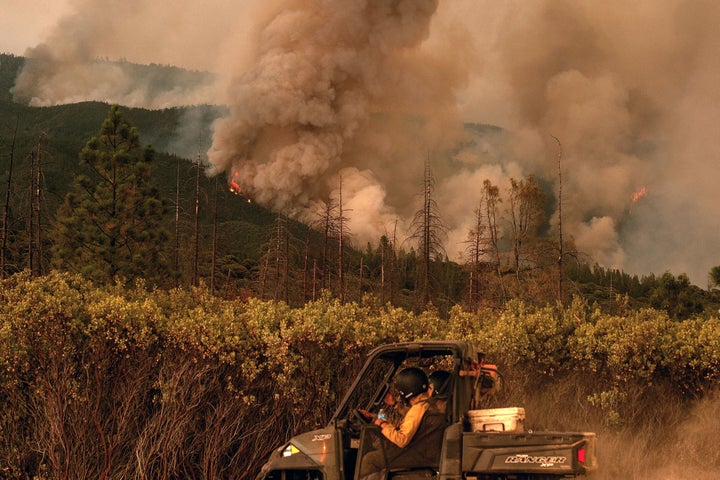 Though other parts of the park remain open as the tourist season peaks, Yosemite Valley is where most visitors flock to see its impressive waterfalls and granite giants Half Dome and El Capitan. You can see the low visibility of those smoked-out sites through the park's collection of webcams.
Yosemite Valley hasn't been closed due to a blaze since 1990, when the A-Rock fire ripped through the region and burned nearly 18,000 acres.
Jake Cagle, an operation section chief with California Interagency Incident Management, said Tuesday that fire teams are working to build containment lines and are searching for opportunities to get closer to the fire. The burn area's steep, rugged terrain and the volatility of its vegetation has made it incredibly difficult for firefighters to approach the flames safely, officials explained when the fire began taking hold last week.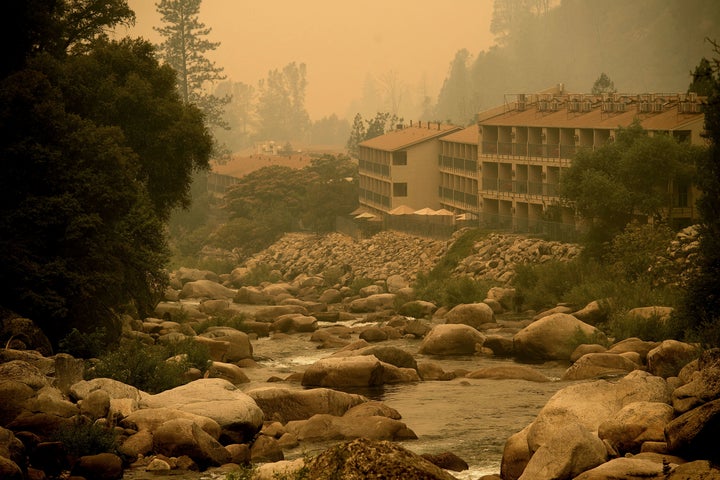 Firefighters are hoping to utilize burn scars from past fires to build containment lines, Cagle explained, including areas burned by the 8,000-acre Empire fire and the 7,000-acre South Fork fire from last month.
There have been six injuries and one fatality linked to the Ferguson fire. Braden Varney, 36, a heavy equipment operator for the California Department of Forestry and Fire Protection, died in the first days of the fire when his bulldozer flipped into a steep ravine near El Portal, a town southwest of Yosemite Village.
The cause of the fire remains unknown.