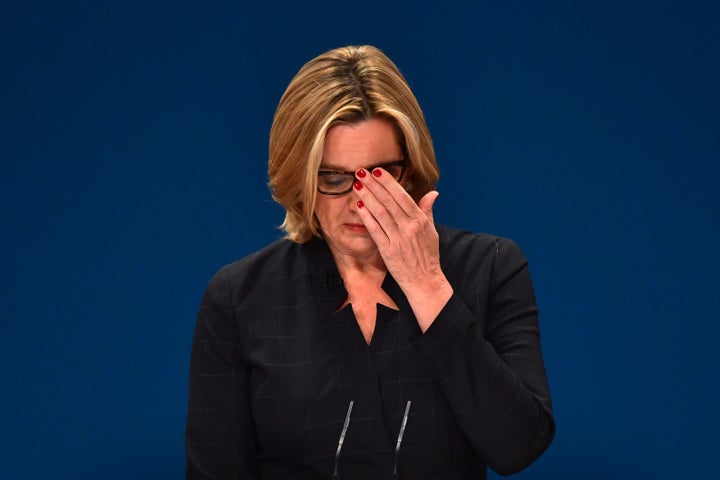 A blog published by the paper's financial news and commentary service, FT Alphaville, said it was getting "one step ahed" of plans announced on Tuesday to make companies reveal the number of foreign staff they employ.
"One of the things we pride ourselves on at FTAV is our ability to tell which way the wind is blowing," the article read.
"Some might call it cowardice, we call it survival. So we're not going to wait to be 'nudged' by Home Secretary Amber Rudd on this."
A tongue-in-cheek description of the FT's nine-person team followed: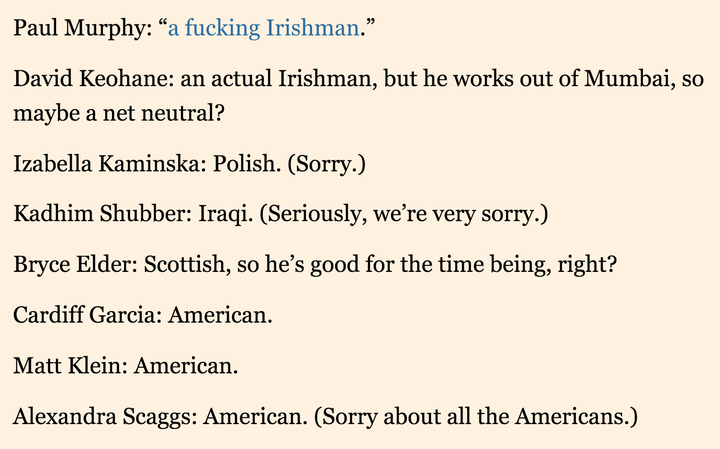 It left off reporter Kadhim Shubber's name from the article, saying the decision was best "given the current climate".
Izabella Kaminska, a polish FT blogger, posted in a comment on the article that "I consider myself British".
"I have a passport and was born here," she said. "And my Polish language skills are appalling."
The piece received wide-spread praise
Rudd has signalled that she could ditch the policy of making companies publish the number of foreign workers they employ just days after floating it at the Conservative party conference.
"It's not something we're definitely going to do," she told the BBC's Radio 4 Today programme on Wednesday. "It's one of the tools we're going to use as a review to see if we can use it as a way of nudging people to do better behaviour.
"We are saying work with us, businesses, to deliver on what we need to have, which is more skilled local labour force."
SEE ALSO: