One fifth of adults feel the furthest they can run is 100 metres, new figures show.
Additionally almost half of adults - 48% of women and 42% of men - said they would get out of breath running for a bus.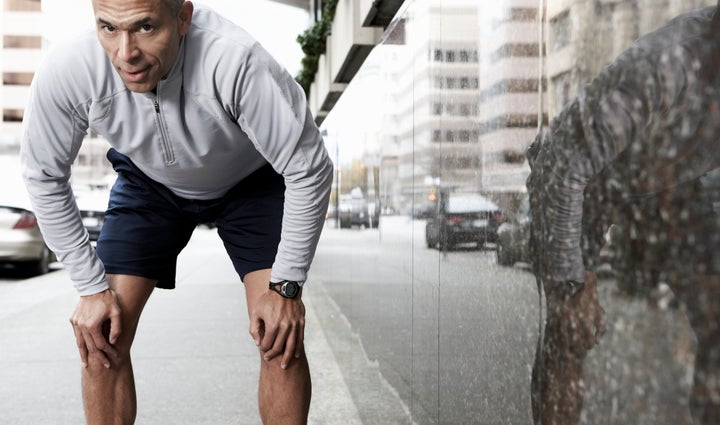 The BHF poll revealed that almost half (47%) of adults said if they went running now, the furthest they could manage is just half a mile or less.
Of those who could manage to run a mile, almost three in 10 said the last time they did so was more than a decade ago.
Two fifths of those surveyed said they didn't feel fit enough to join the gym or start exercising, while almost three in 10 people said just walking up a few flights of stairs would make them feel out of breath.
Over a quarter (28%) of people in the UK feel running is only for people who are really fit and healthy.
Heart and circulatory disease affects around seven million people in the UK and is responsible for around 155,000 deaths each year.
To combat this and get more people exercising, the BHF has launched a new fundraising campaign called MyMarathon, which challenges the nation to train for and run a marathon over the next month to help raise money for life-saving research.
Members of the public can complete the 26.2-mile challenge in their own time, whether it's over four hours, four days or four weeks.
Christopher Allen, senior cardiac nurse at the BHF, said: "These statistics are concerning, and paint a worrying picture about the nation's fitness levels.
"Heart disease can affect anyone at any age, but keeping physically active is one of the best ways to help build a strong and healthy heart so we shouldn't ignore the benefits.
"Running a marathon is no easy feat, but with the MyMarathon challenge you decide the place and the pace, so it's a great way for people of all fitness levels to get active and help support our vital research.
"Now everyone can say they've run a marathon this May!"