A young woman from Southport has been diagnosed with a rare flesh-eating STI in what is thought to be a UK-first, according to a Freedom of Information request (FOI) submitted by online pharmacy Chemist 4 U.
The infection, called donovanosis, presents itself as ulcers which bleed and may eventually let off a foul smell. Over time they might grow and, if left for weeks, bacteria will begin to eat away at healthy bodily tissue.
"Also known as Granuloma Inguinale, it is caused by a bacteria known as klebsiella granulomatis," Dr Kenny Livingstone, a registered GP and founder of ZoomDoc, told HuffPost UK. "It can be mistaken for syphilis and is characterised by non-painful genital ulcers."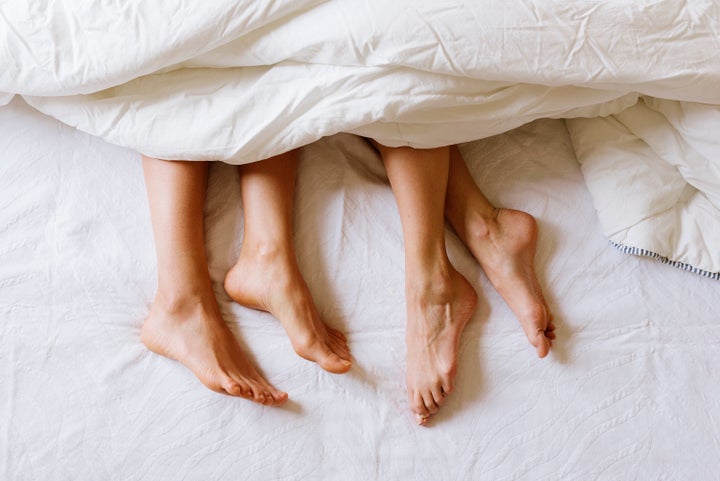 The first sign of infection is usually a small pimple or swelling on the skin, or a slightly larger lump (over 5 mm in diameter), which then becomes an ulcer, according to BASHH. The ulcer might then bleed, develop a terrible smell, and the tissue around the ulcer may begin to erode away.
In men, ulcers most commonly affect the foreskin, band of tissue around the foreskin and base of the penis. In women, it's typically found on the labia minora (the smaller inner folds of the vulva) and fourchette (rear rim of the vulva).
The infection is mostly contracted through sex, however it can be passed on in other ways. "Direct skin-to-skin, sexual contact can spread the infection so if you have any ulcers or open wounds it is important to avoid sexual intercourse and seek advice from a GP or sexual health clinic," said Dr Livingstone.
It's worth noting that this infection is incredibly rare in the UK. It is more commonly found in Papua New Guinea, southern Africa, parts of India and Brazil.
The disease is usually diagnosed with a tissue biopsy, which helps to identify the cause of the ulcers.
Like other STIs, donovanosis is treated with antibiotics - however early diagnosis and treatment is crucial, so if you have any concerns over dodgy-looking ulcers, speak to your GP or local sexual health clinic.
Pharmacist Shamir Patel, of Chemist 4 U, told the Liverpool Echo: "Bacteria that cause the disease, known as klebsiella granulomatis, infect the skin around the genitals, groin or anal area and causes lesions and skin disintegration as the flesh effectively consumes itself.
"Donovanosis itself can be treated with antibiotics, time is of the essence."