In preparation for her aunt's wedding, a six-year-old girl penned the most adorable to-do list to make sure she was ready for the big day.
Niamh Heneghan, from Castlebar in Ireland, gave herself tasks from Monday to Friday including fitness workouts and practising walking down the aisle.
Other reminders included asking her mum how to sew, then sewing a cardigan and a dress the next day.
"I thought it was very funny when I saw it," dad Richie Heneghan told The Huffington Post UK.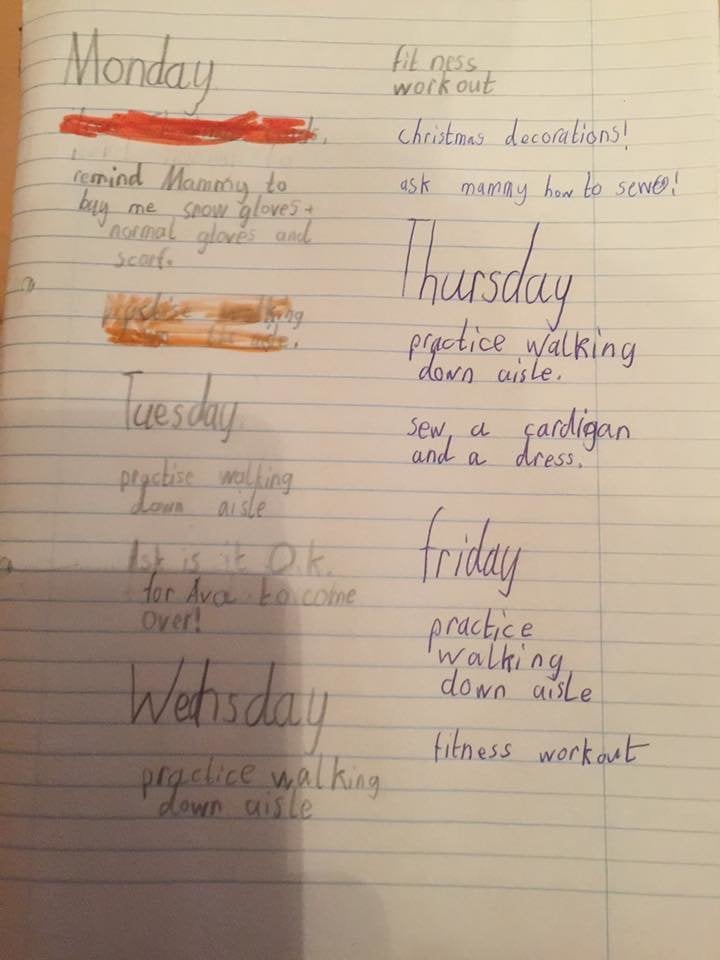 Other to-do list items we love include: "Ask if it is ok for Ava to come over" and "Remind mummy to buy me snow gloves and normal gloves and scarf."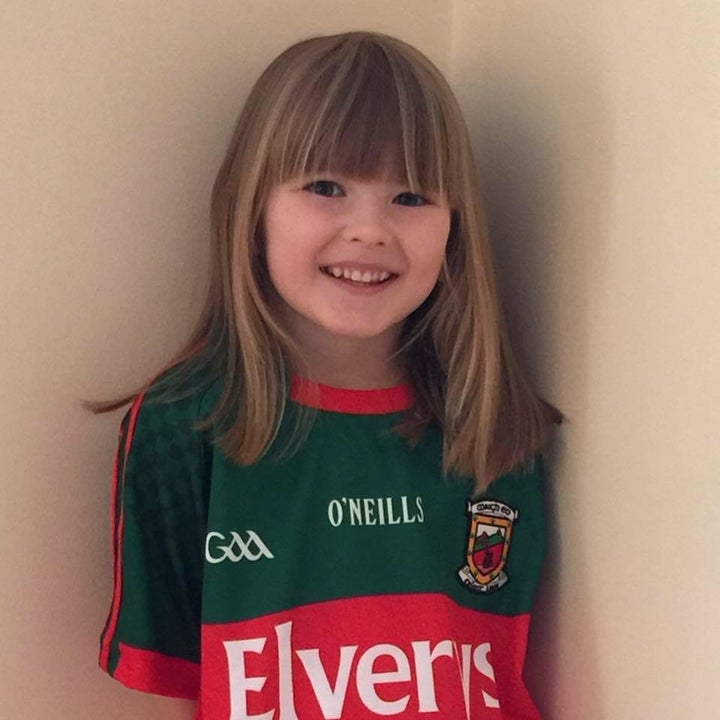 Heneghan explained he saw his daughter writing and asked her what she was doing. She replied: "I'm just doing my to-do list in case I forget anything".
He said this is her first time being a flower girl, and she is "exceptionally" excited about the wedding, which takes place on 27 December.
By the looks of it, Niamh is going to be well prepared.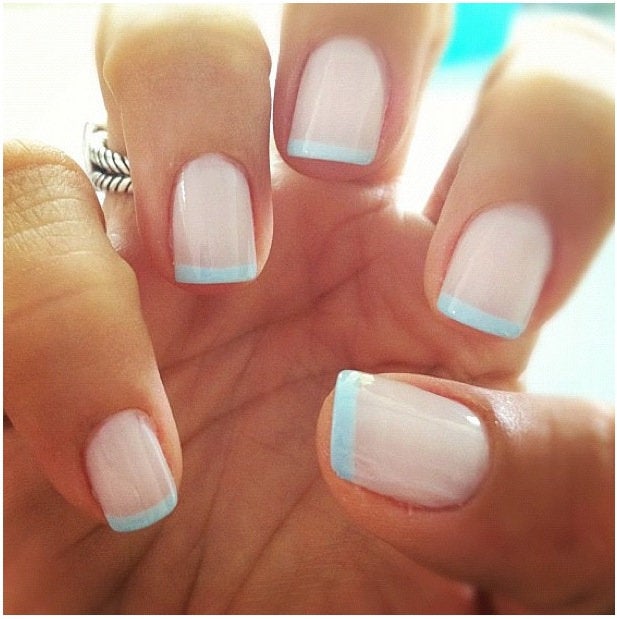 7 'Something Blue' Ideas For Your Wedding