Amid the flurry of first-day-at-school pictures on social media this week, one little girl stands out.
At first glance, with her maroon cardigan and matching book bag, blue shirt and pinafore, and new shiny black school shoes, she looks much like her peers.
But this is Sama, whose mother made the acclaimed 'For Sama' documentary – about the horror of giving birth and raising a child in war-torn Aleppo. And now the family live in the UK, she is off to her first day at primary school in London.
Waad Al-Kateab's daughter was the subject of her multi-award-winning documentary, which was nominated four times at the Baftas and also received an Oscar nomination in February.
The Channel 4 journalist, filmmaker and activist posted three pictures of Sama to her Instagram account to show off her smart new uniform – and fluffy pink unicorn pen – a world away from the first-hand footage filmed by Al-Kateab in the documentary as they went through life in a city under siege.
In the post, Al-Kateab wrote, "First day at school", with multiple heart-eye emojis, and in Arabic: "My little heart is too much." Hundreds of people commented to congratulate the family and to send Sama good wishes.
In the hard-hitting documentary, which is available on Netflix, Al-Kateab shows what life was like during the uprising in Syria. The family fled Aleppo in 2016.
"Nothing has changed in Syria. It's still happening," she said in a recent interview with Vogue Arabia. "There are still people in Aleppo being shelled and bombed."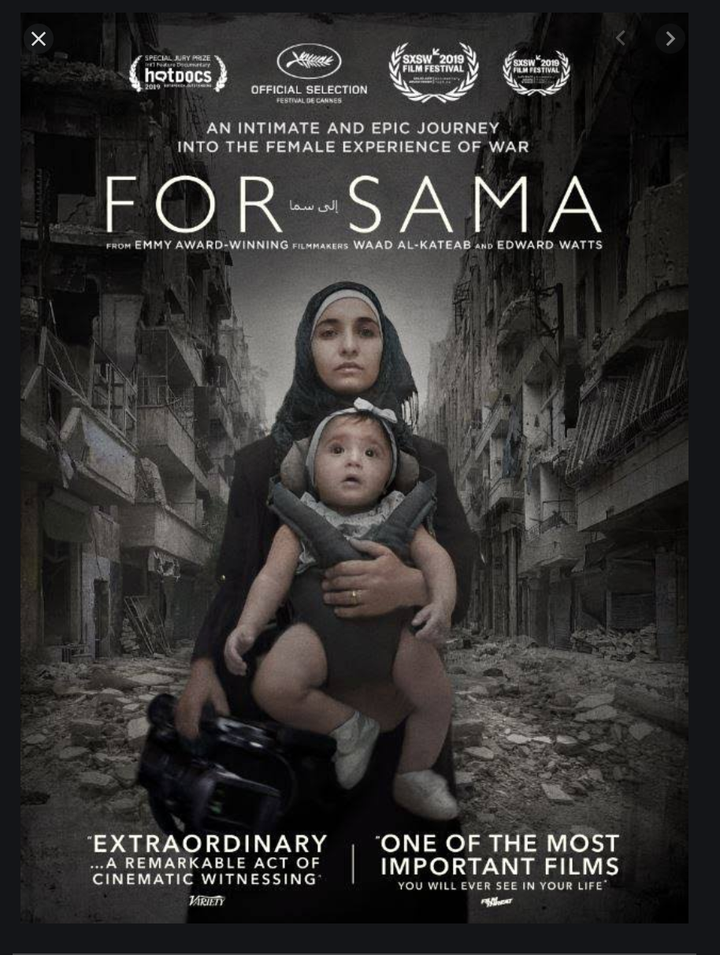 She now has two daughters – Sama, four, and a younger sister, Taima, three – who even have London accents. "They speak a mix of English and Arabic," Al-Kateab told the magazine. "We are trying to keep the Arabic level good, but it's difficult."
She has started a campaign group, Action for Sama, to end the targeting of healthcare facilities in Syria.