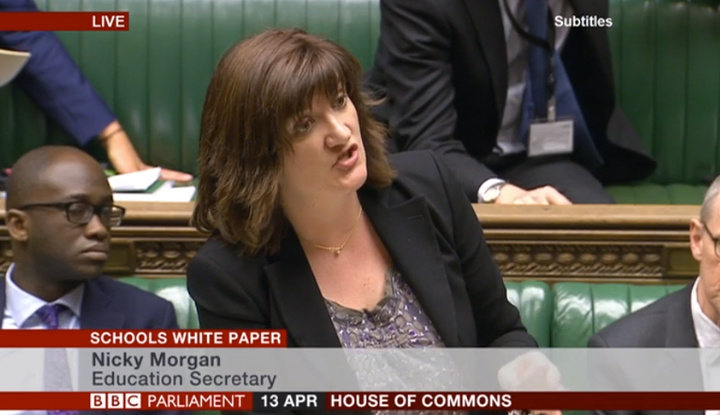 In the House of Commons, Education Secretary Nicky Morgan faced a barrage of criticism from fellow Conservatives over all state schools becoming academies by 2020 - or have plans to do so by 2022.
In a debate called by the Labour Party, one Tory after another stood up to raise concerns over "compulsory academisation".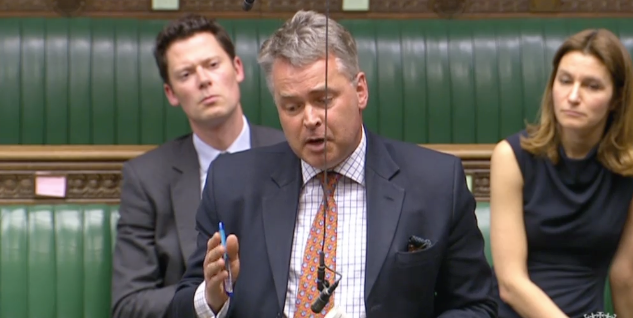 Former schools minister Tim Loughton said: "As a Conservative I always believe in choice. Can she outline to me the downside of schools migrating organically to academy status rather than imposing a compulsory and arbitrary timeline on them?"
Dorset MP Richard Drax told the House: "Can I suggest caution. A natural progression from one to another would probably be the best way to go rather than imposition."
Yorkshire MP Jason McCartney said: "I'm a Conservative because I believe in choice. Does she agree with me that we should put our trust in governing bodies and will she look again at this phrase 'forced'?"
Tory MP Sir Edward Leigh added: "Can we please have a compromise at the end of this process by which county councils will not necessarily be forced to give up control of their primary schools?"
Conservative Steve Brine said teachers were feeling "confusion as to why something that is so obviously not broken needs fixing".
Morgan argued there was "appetite" from parents, teachers and governing bodies for "more responsibility for their schools, not be told what to do by local authorities".
Labour today led an Opposition Day debate having tabled a motion claiming there is "no evidence that academisation in and of itself leads to school improvement". A vote later is not binding but could prove embarrassing for the Government.
Academies are state-controlled but free of local authority control.
For any school that fails to have a plan in place, the Government will take on radical new powers to intervene and ensure academy conversion takes place.
Unions have hit out at the Government for moving to "undo over 50 years of comprehensive public education at a stroke".
Popular in the Community