Just when you thought the festive season couldn't get any better – Christmas shirts are a real life thing.
If you're not one for the classic Chrissy jumper, or you're running out of fashion to celebrate the best time of year, these shirts are for you.
There's puddings, Santas and even festive flamingos. Read on my friend, it's about to get real.
Puddings Galore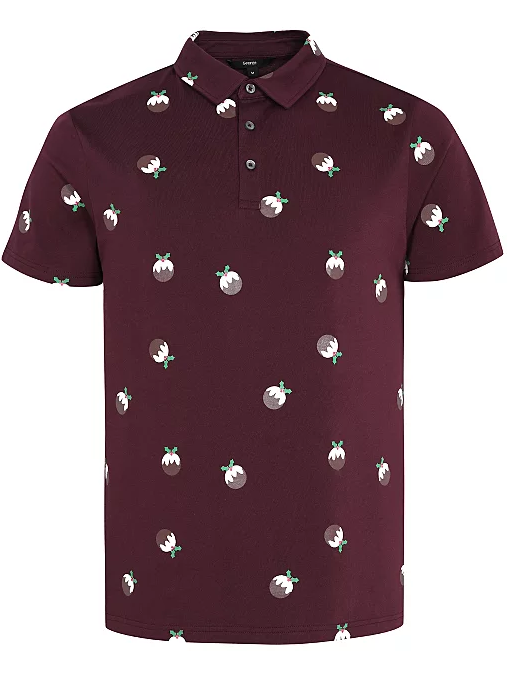 Wear your heart on your sleeve in this pud-tastic number - because Christmas pudding is life.
Rein it in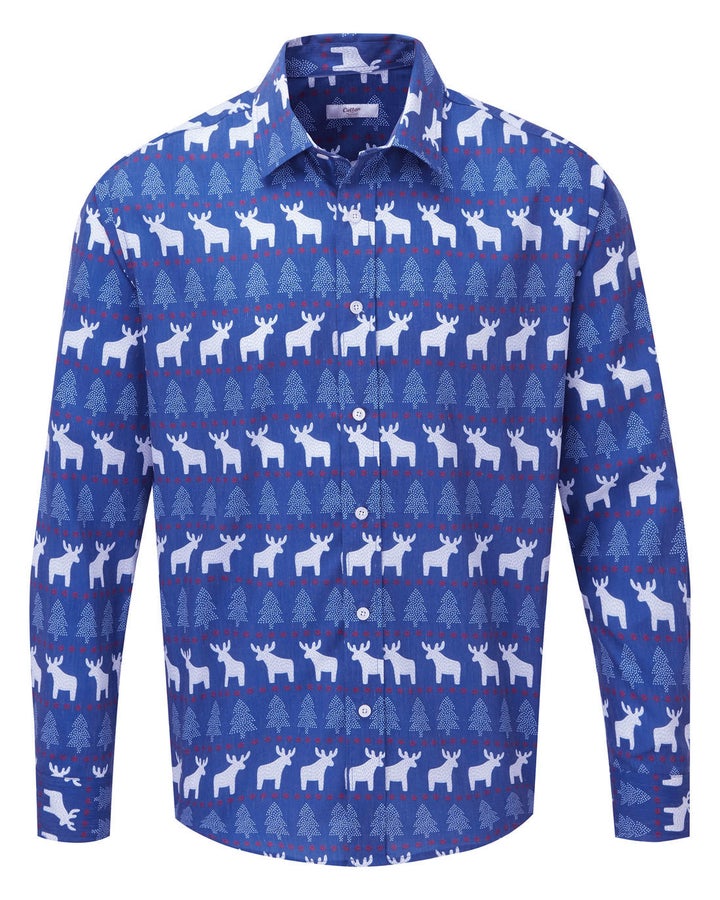 This one is simple but loud at the same time, and nothing says Christmas like reindeer.
Festive Flamingos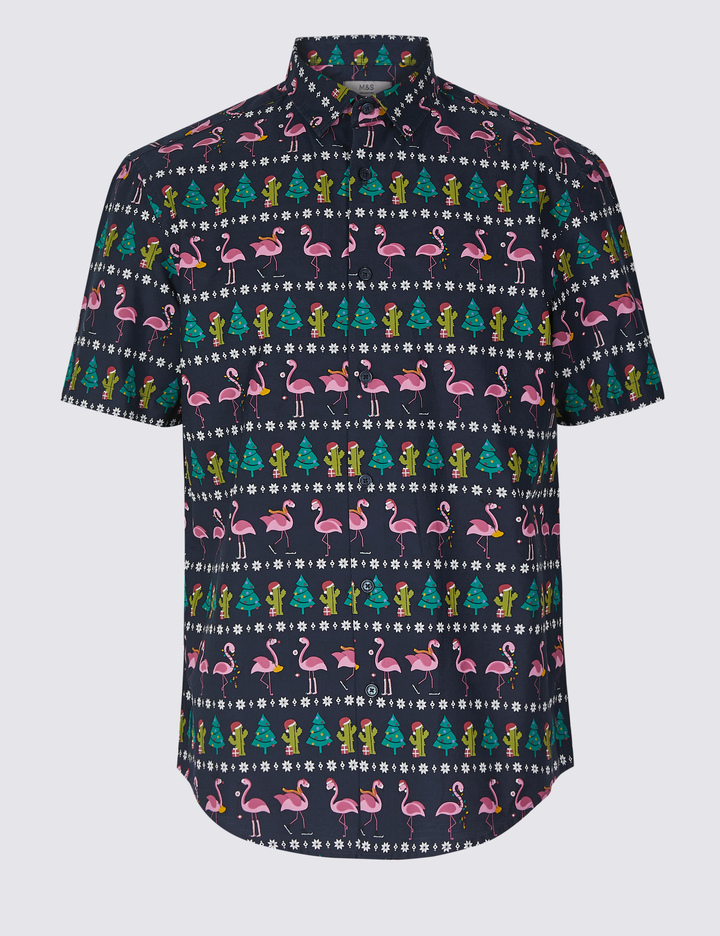 Flamingos will never not be cool. Give them some funky shoes, an line em up next to Santa hat wearing cactus, and it's a full on party.
Santa slays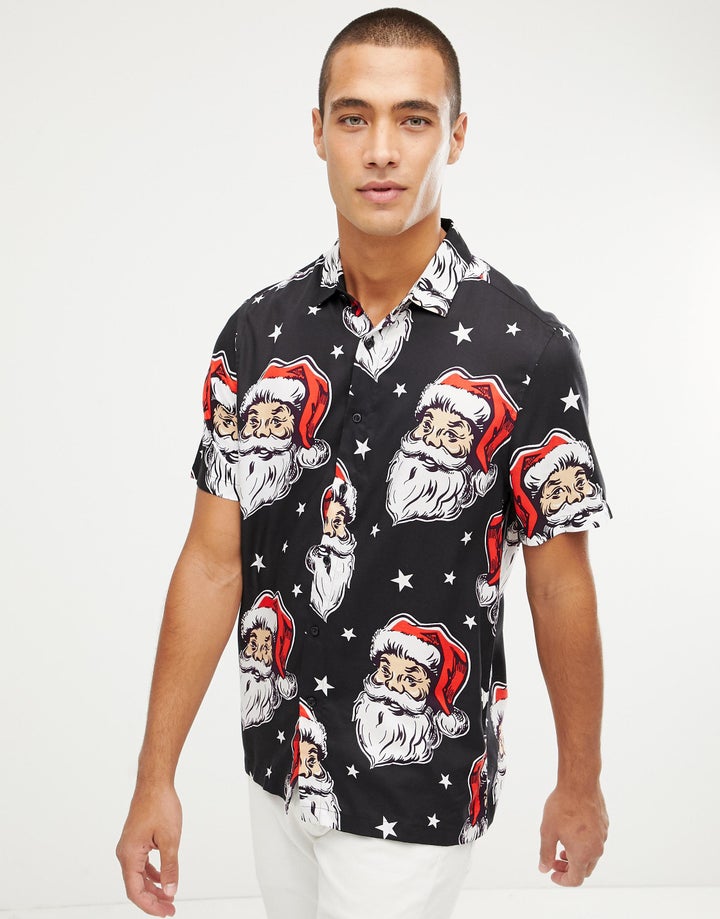 Santa print shirt in black, ASOS, £25
If you're not already sold from the model's blue steel, this stylish number is one of our faves. We love the detail of Santa's face, and the stars.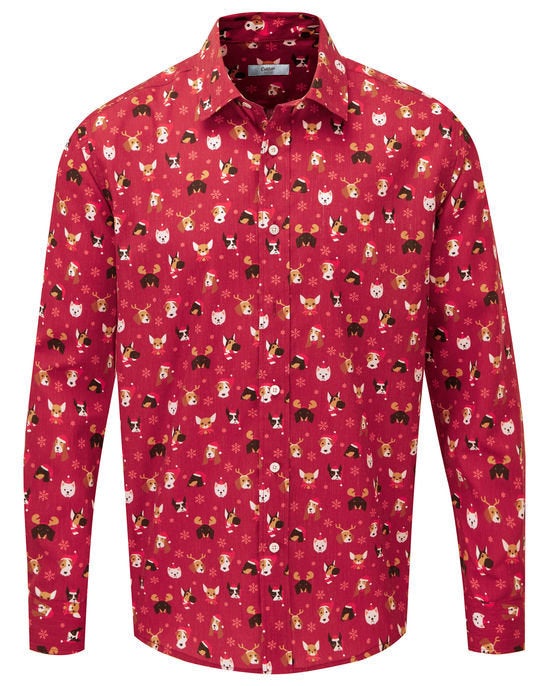 It's hard not to get excited about your pets in reindeer antlers. Festive af.
Santa on the move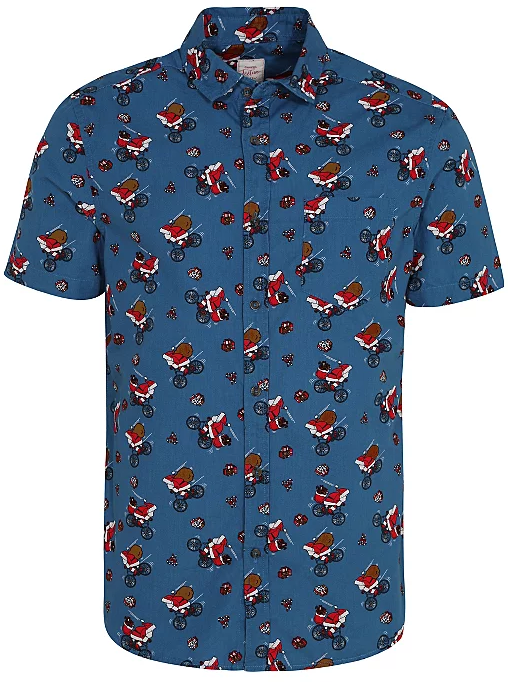 We love Santa and his eco-friendly ride, zooming across this shirt. Get excited about his imminent arrival in this jazzy number.
Brussel shout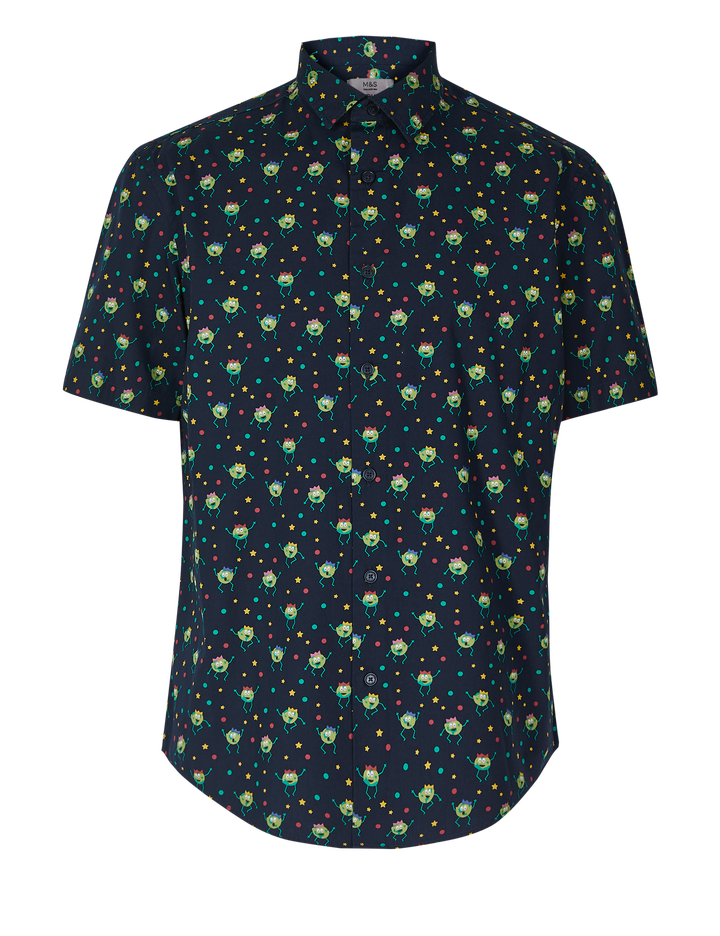 Learn to love the humble brussel sprout with this jaunty shirt. It's a sprout party and we're into it.
San-tastic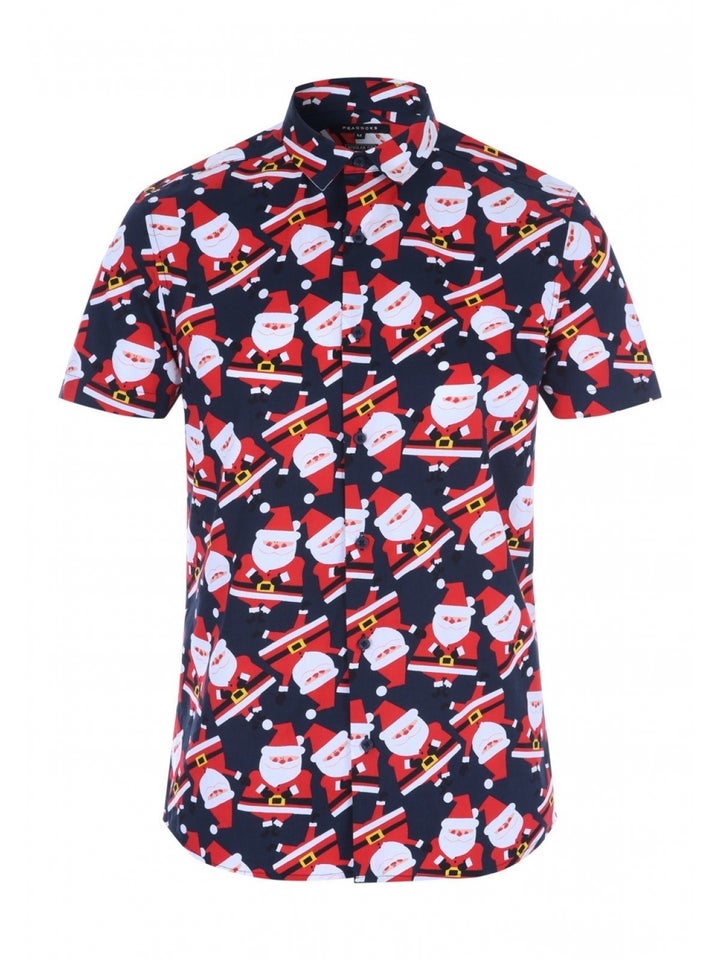 Mens Navy Christmas Short Sleeve Shirt, Peacocks, £14
Straight to the point with this short sleeve shirt - perfect for any festive season event.
We all work hard to earn our money – so it shouldn't feel like hard work to spend it well. At HuffPost Finds we'll help you find the best stuff that deserves your cash, from the ultimate lipstick to a durable iron to replace the one that broke (RIP). All our choices are completely independent but we may earn a small commission if you click a link and make a purchase.