With the average child estimated to spend just 38 minutes a day outside this summer, parents might be scratching their heads as to how they can keep them active.
Enter Fortnite dance classes. David Lloyd gyms are putting on themed fitness classes over the summer holidays, which means kids and teens get to learn the dance moves that appear in the popular game and combine them into a routine.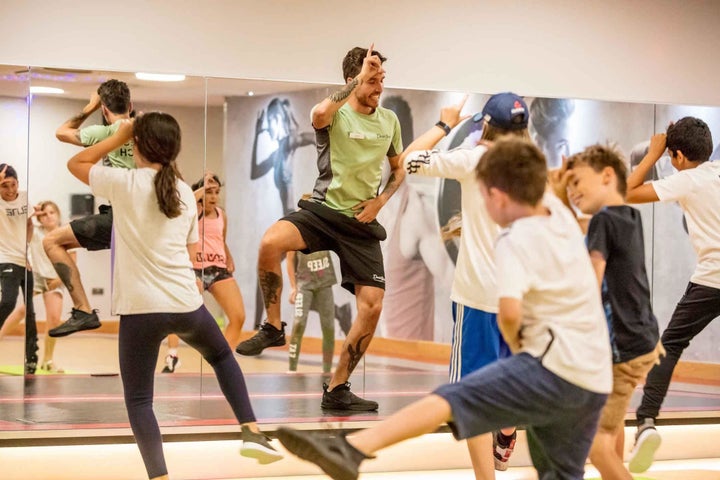 The Emote Royale class - 'emote' is the name given to the victory dances featured in the game - uses the popularity of Fortnite as a way to make children want to get active, rather than it being seen as a chore.
It is currently available at 30 gyms across the UK and was developed alongside a team of 12-year-olds.
On arrival, a Fortnite-themed soundtrack plays and participants begin to tackle 12 dances inspired by the game including the floss, orange justice, take the L, the wiggle, best mates, jubilation, hype, flapper, fresh, boneless, the worm and the robot.
Starting with the easiest moves – the wiggle, best mates and jubilation – the class moves on to help kids learn the notoriously difficult 'floss' and 'robot' dances.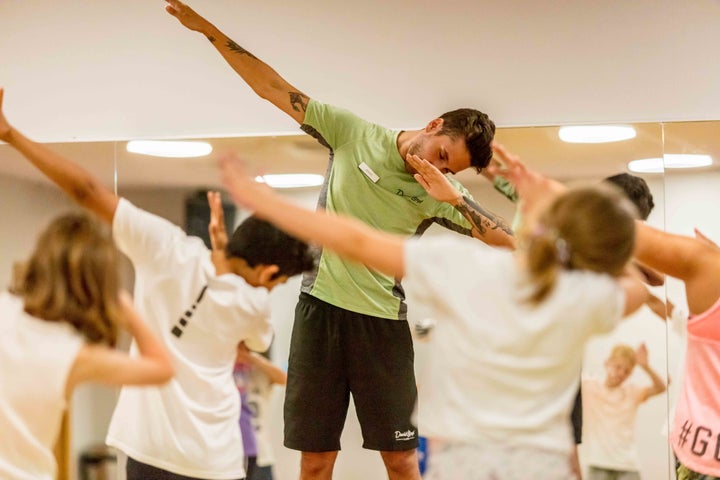 Once each move has been perfected, the class performs a routine of all 12 moves together and even warms down with dances from the game such as the slowed down version of 'the eagle' and the 'storm salutation'.
A survey by Childcare.co.uk of more than 1,500 families across the UK found children are set to spend a meagre 38 minutes a day outside this summer. It also revealed more than three quarters (79%) of children play video games and nearly half of these would rather play games than play outside - so it seems this kind of class is needed.
While David Lloyd gyms are membership-only (membership rates are from £55 per month and include access to The Emote Royale class), parents without a membership could easily bring this unique activity to their homes. Try playing Fortnite with your kids (it's possible to play as a team) so you can learn the dances together and make up routines in the garden. If in doubt, find the dances on YouTube. It's a win-win for everyone.