A mentor can play an instrumental part in a person's business – not just getting the idea off the ground, but making it sustainable and the success long-lasting.
In 2014, UPS ran a study which found that 70% of business owners who had mentors tended to have businesses that lasted five years or more, which was twice as long as those who did not have mentors.
Here we talk to four women about how their mentors gave them the extra push and guidance that helped them go from good to great.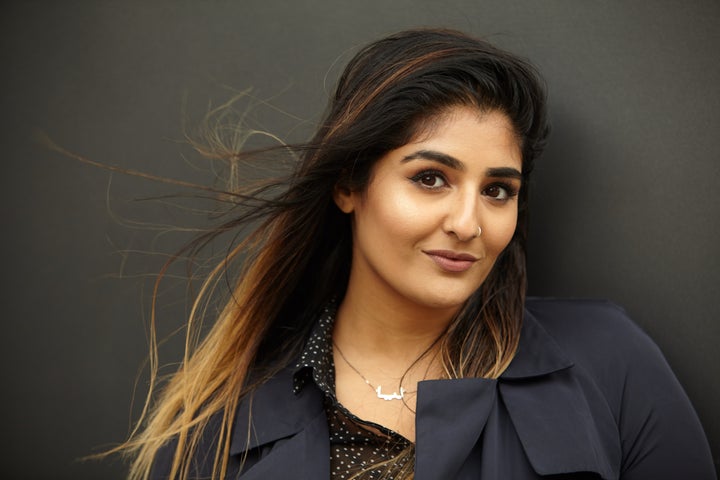 Leyya Sattar, 27, Freelance creative and co-founder of The Other Box
My business is…. an award-winning platform for increasing diversity in the creative industries that celebrates people of colour, and people from underrepresented backgrounds. My business partner Roshni Goyate and I set it up in 2016, and now, we nurture a community of over 1,000 creatives, connecting them to opportunities and hold events to support and champion them.
My mentors are Nishma Robb – head of marketing for Google UK, Sima Kumar – CEO of Department of New and Emma Sexton – CEO of MYWW. As well as giving me support and guidance, their experience and knowledge has been invaluable to my personal growth and development as well as my business too.
Our relationship is informal, and based on a loose structure of regular check-ins and loose chats.
They each fit into different parts of what I need. I met Nishma and Sima during the first year of running The Other Box and they have been instrumental in shaping the business and where it's going. They ask me the tough questions, and make me think more strategically and consider things I never would have thought of before as well as being connectors and giving us access to their networks.
When we first started TOB, Emma was one of our biggest champions and helped support and share with her networks, as well as shone a light on how to start a business in the first place due to her own experiences.
Looking back, in the last two years, we have run our workshops with over 20 agencies across London, grown our network to over 1,300 members, launched our community in Manchester and were recently featured in Forbes top 100 women founders in Europe.
Having a mentor is important because without them, I would never have had the confidence to do what I do, and gone for the opportunities I did. They see where we need to improve where we often cannot, as we are too close to the business.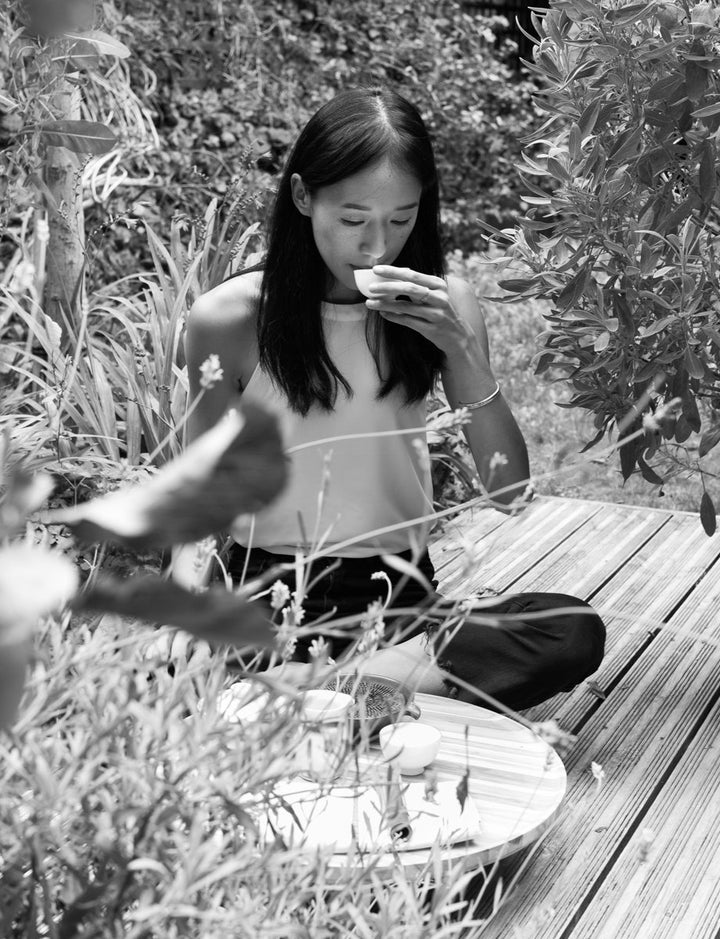 My business is the London-based company Grass People Tree, an ethical tea company that sustainably forages for tea in the Guizhou mountains in South West China, where I grew up. But before that, I was a model, walking for the likes of Hermes and Dior. I started modelling since the age of 15, and I studied art management for my Masters in London while running a design studio in China at the time - the intuitive drive for starting something of my own has always been there.
My early mentor was Professor Louise Wilson OBE, who was the course director of MA Fashion at Central St Martins. Five years working with Louise and her team helped me see things with a critical mind and do things while following my gut. Although she is no longer with us, I still get a strong dose of her courage every time when I think of her.
The moment of epiphany came about four years ago, when I was modelling at a campaign shoot that had been going on for 16 hours. I brewed and shared some green tea that I brought from my hometown. Everyone was so wowed by the fragrant smell and tastes that they asked me to show them where the tea comes from. A few months later, I made the decision to learn more so I spent two years in the mountains of Guizhou learning from the Tea Master.
My current mentor is the Tea Master, and his family has been making teas for seven generations and were responsible for the first ever teas that were exported from China to Great Britain. Through him, I have learned about the balance between human and nature, the damage caused by tea plantations, the oldest tea-making techniques in history, the indigenous ancient and wild tea trees and their untold stories.
It took five notebooks to write down what he taught me for the first three months. The biggest benefit has to be the tea nutrition he's taught me.
I speak to the Tea Master every Monday morning; he loves the frontline news of our tea tastings here in Europe. I share feedback, discoveries, thoughts and questions with him while we are brewing a Master's Red over WeChat.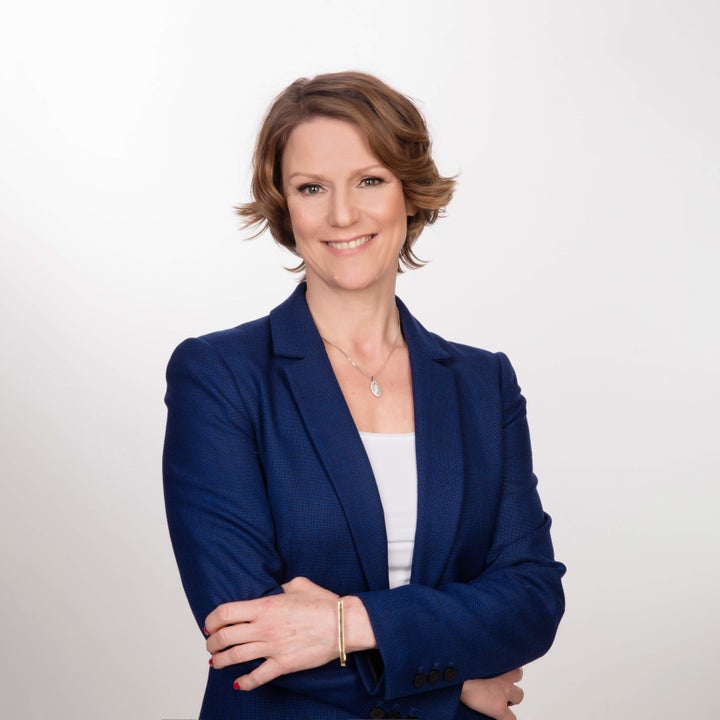 My business Women of a Certain Stage does a few things. First, it creates a menopause savvy culture with large employers to help them to retain and make their top female talent flourish. Then we run programmes to help the women themselves and run talks, events and workshops.
My mentors come in the form of two very bespoke online groups. One is my global holistic MBA peer group from Health Coach Institute (HCI) and the other www(DOT) which is an online group where we share business knowledge to change the face of online businesses.
They both bring a wealth of knowledge. My HCI cohort is a good sounding board for my ideas, a safe place to test ideas and a place where I can practice different coaching techniques and styles of presentations. Www(dot) helps with sales strategy and has helped teach me how to share the benefits of what I offer.
HCI is a formal health coaching school based in the USA and the support group is informal, so you can dip in and out as much as you wish to. There are regular competitions to keep you engaged and loads of support for personal development.
They help in different ways. HCI was fundamental to add to my coaching credentials and help me blend my corporate experience with my psychology, nutrition, personal training and sports therapy qualifications.
Jessica Lorimer, who set up www(dot), helped me transition my 121 coaching programmes into corporate training.
Mentors are important because as an entrepreneur you can get lost inside your own head, or feel like you are not achieving anything very much. Sometimes you end up procrastinating because you have too much going on or are avoiding a task that needs to be done.
The business has grown from a handful of 121 coaching programmes, to working with all sizes of businesses, especially financial and professional services and this year I will launch WOACS inaugural World Menopause Day event.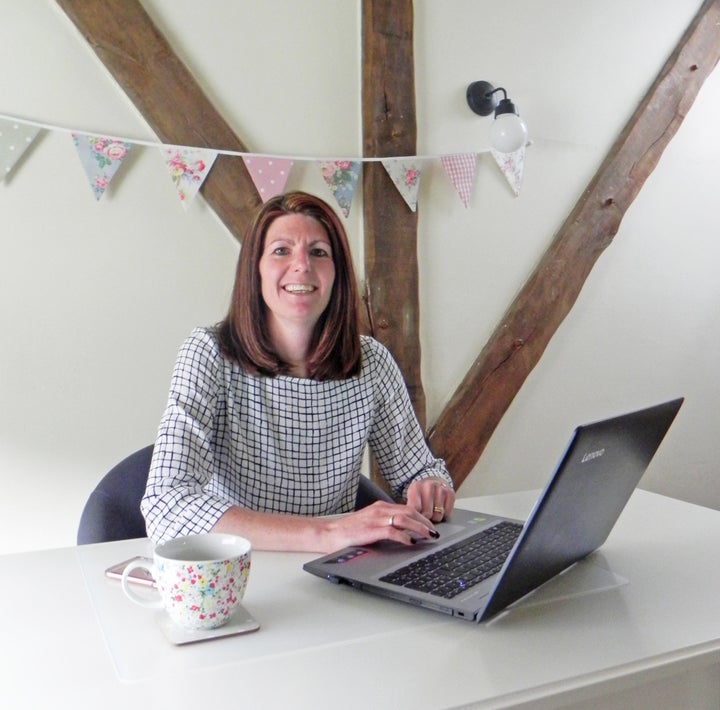 I launched my online stationery company, Dotty about Paper, in 2004. My business coach is Andy Hemming from ActionCOACH. Andy has helped me to grow as a business leader, teaching me how to develop a mindset that promotes effective leadership.
He has made me accountable for my plans and actions, encouraging me to research every step more carefully. He has also helped me to develop a strong team, which is important to my personal business goals.
Andy also helps me to step further out of my comfort zone, which has helped me take measured risks to benefit the company. It's opened my eyes to new possibilities and taught me new ways to tackle business strategies.
My home/work life balance has also changed since he began coaching me. We've worked at creating a balance that benefits everyone, including myself. He has stressed the need to look after yourself if you are to look after others, both at home and at work.
For example, I've changed the way I look at my daily exercise routine. I view it as not just a way to stay physically healthy, but also mentally healthy. It helps me de-stress and approach work with a clear, motivated mindset. I can then achieve the greatest results from my time.
Our time is structured. We make an action plan during each session and set goals, which we will review next time. This routine has shown me how to be an effective planner. I've always been a 'list-lover' by nature, but now I take it one step further. I make plans for the next ninety days, the next year, and the next five years.
The biggest impact is that he has helped bring more structure to my business planning, which has contributed to speeding up business growth. I've only been working with him for just over a year, so it's still early days. However, I have seen some great results.
The first was a rebrand. Andy's risk-taking advice and lessons on careful planning gave me the confidence to take the plunge and the skills needed to coordinate such a huge project. As we had hoped, the rebrand has brought many benefits. We've been able to launch into new areas of the stationery market, such as desk stationery, while also increasing our visibility to customers.
The second change was our branch-out into the wholesale market. With Andy's guidance, I felt equipped to handle this burst of new growth and lead my team through the process. We were able to complete the work in good time with few complications.