For the latest in our WISE WORDS interview series - where stars from a whole range of fields share the important life lessons they've learned along the way - we're posing some of the big questions to 'Great British Bake Off' former winner FRANCES QUINN.
Since impressing the judges with her incredibly creative interpretations of the tasks and baking her way to victory in 2013, Frances has been able to combine this with her other great passion, art. Her book 'Quintessential Baking' came out last year, and now she's supporting Cancer Research UK Kids & Teens' campaign, by surprising a young aspiring baker.
Frances treated 14-year-old cancer survivor, Lauren Foster, to a baking masterclass, taking her a step closer to fulfilling her baking dreams.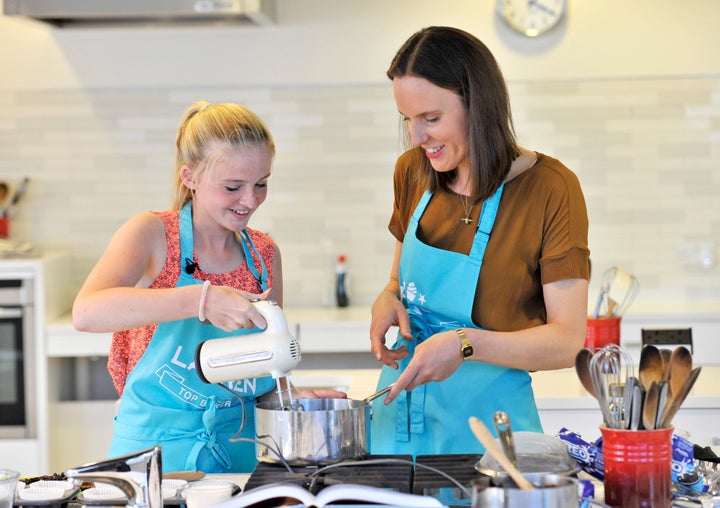 To celebrate this brilliant surprise, Frances tells HuffPostUK about how her life's changed since winning her title - "I have a fringe now so hardly anyone spots me, but I can indulge my great passions far more, it's perfect" - and some of the lessons she's learned along the way...
What do you do to switch off from the world?
Running and swimming, but they're when I also get my best ideas. I love listening to music, being creative and drawing.
How do you deal with negativity?
When you go on 'Bake Off', you're opening yourself up, but criticism can still come as a surprise. I try to be constructive about it, and realise that it's only when it's someone who really knows you that it matters. Not everyone can like you.
When and where are you at your happiest?
With friends and family. And I do love cooking for them, too - cinnamon buns are a regular favourite. My sister lives in Vancouver, and I love visiting her. There's an amazing bakery near where she lives, so I'm not on baking duty then.
What's the best piece of advice you've ever been given?
My friend's mum once said, "It all happens perfectly" and I've never forgotten that. And Mary Berry said, "Make sure you have an oven thermometer." Both these crucial bits of advice, I carry with me.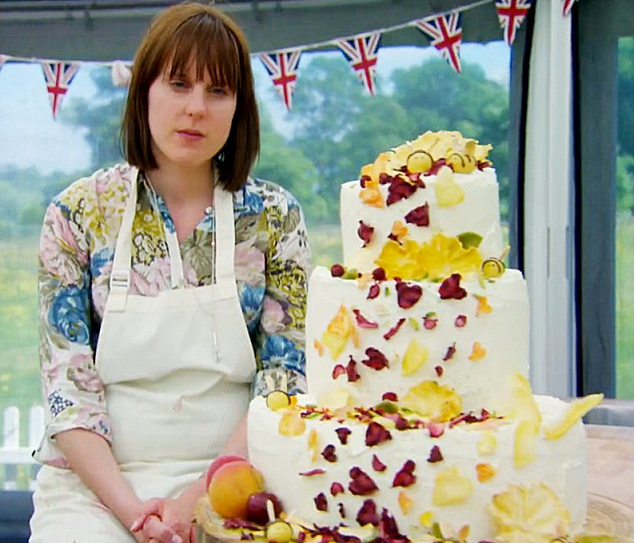 What has been the hardest lesson you've had to learn?
Everything won't always go to plan, so you have to be ready to turn a negative into a positive. My biscuit tower collapsed on the show, and I was ready to cry, but I was able to make something else out of it. It's a metaphor really, about being prepared to let go a bit.
What would you tell your 13-year-old self?
Don't compare yourself to other people, at least not the wrong ones. You have to feel comfortable in your own skin. Embrace your differences.
What 3 things are at the top of your to-do list?
Run a marathon; cook for Heston Blumenthal, Paul Smith and Coldplay; write a children's book and do all the illustrations as well.
What do you think happens when we die?
I like to think our spirits continue, and heaven is where we all meet again, but I don't think we're meant to get our heads around it.
When do you feel a sense that we live in the presence of something bigger than ourselves?
In nature, looking up at the stars. I remember being on a beach near Vancouver at the height of a thunderstorm. And there was a wonderful rainbow that stopped us all in our tracks.
What do you try to bring to your relationships?
A Sense of humour, my eccentricity and, of course, some bakes.
What keeps you grounded?
My family and friends. And my size 8 1/2 feet.
What was the last good deed or act of kindness you received?
I was transporting a huge cake in a case to a wedding, and I had to go on the Underground with lots of bags. A complete stranger helped me carry everything up the escalator. He has no idea how much easier he made my day.
Cancer Research UK Kids & Teens aims to double the amount of money spent on children's cancer research over the next five to ten years to help save more lives. For further information on how to support the campaign, visit www.cruk.org/kidsandteens