For kids, the smell of candles and the taste of a sweet fluffy sponge can be the cherry on top of a good birthday. But all over the UK, many families find it difficult to provide birthday cakes for their children, whether it's due to lack of funds, health issues, or temporary living conditions.
Free Cakes For Kids is changing that with one simple idea: volunteers bake cakes for families who otherwise wouldn't have them on their special day. Families are referred to the charity by partner organisations, such as food banks and refuges.
Lucy Ashcroft's son Oscar, who is about to turn three, was the lucky recipient of a birthday cake last year. At the time, the pair were living in a Safer Places refuge and Lucy decided to throw a pirate-themed party for all the children living there.
"When we went into refuge we left with nothing," Lucy tells HuffPost UK. "We didn't have any stuff, or any money, anything like that.
"We couldn't afford a cake, that wouldn't have been possible. So the cake just kind of set it off really. All the kids absolutely loved it, and my little boy loved it...he was so excited."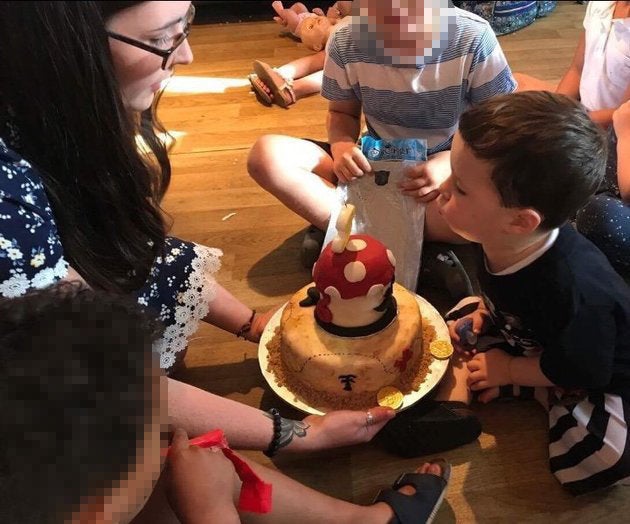 Founded in 2008 by Henriette Lundgren, the not-for-profit initiative started off as solely Oxford-based. But as word spread, she was overwhelmed by the number of inquiries and requests for support. The Oxford group expanded, and now there are 60 groups switching on their ovens to support kids on their birthdays nationwide.
Emily Cross, a police constable who coordinates a group in Essex, first decided to get involved when she found herself with spare time on maternity leave. Emily remembers she had no idea what the uptake would be: "And then one day a cake request landed in my email for a family in refuge. Then another one followed quickly afterwards."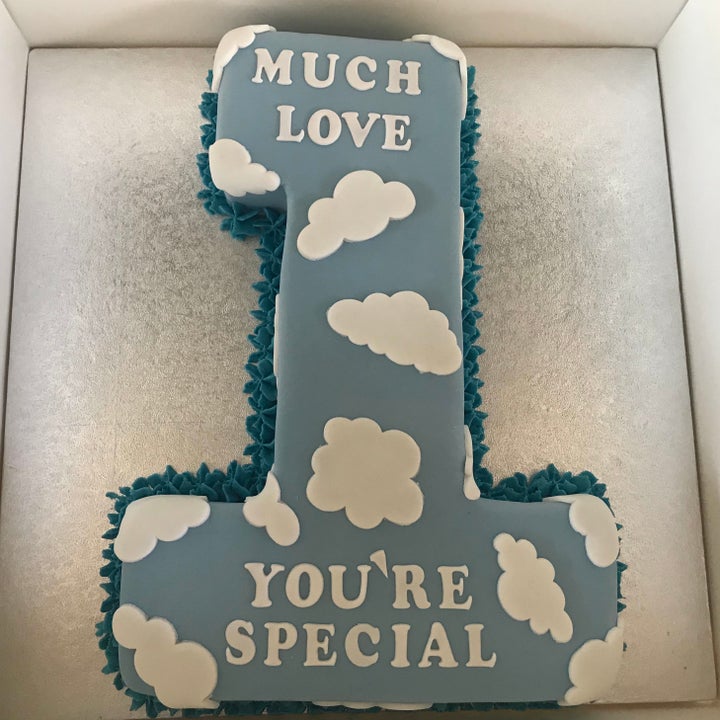 Fast forward a few years and the local group has made over 200 cakes. The impact is clear – Emily gives an example of a family she delivered a cake to recently: "The Mum hugged me and said 'God Bless' a million times, which does remind me that it is quite special."
Jenny Byng, a 51-year-old service assessor, made the cake for Oscar and his friends. She found out about the local Free Cakes For Kids through a friend who bakes regularly for the initiative. "It's kind of an assumption in the UK, particularly where I live, that most children will have some kind of celebration for their birthday. And then you stop and think," she says.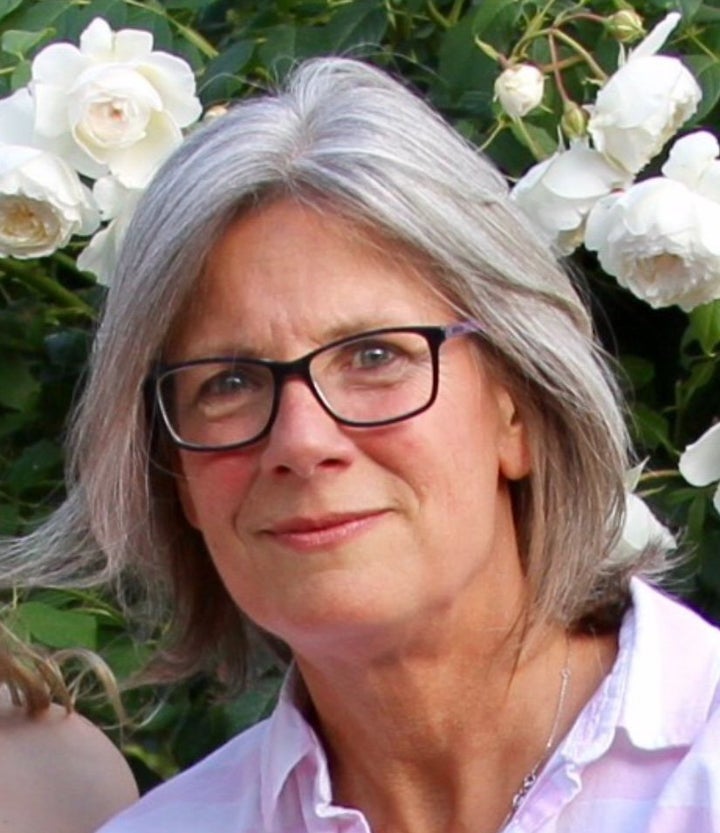 Jenny considers herself an amateur baker, but she hasn't let this limit her creativity or ambition in cake-making. "The first one I did was a Peppa Pig cake, and since then I've done Swashbucklers, a little makeup case for a slightly older child, Minecraft, two or three Frozens – that's definitely popular," she jokes.
After receiving their personalised cake, families will often invite their friends and neighbours for a birthday party and share the cake with them. Jenny has become more skilled in baking as time has gone on and loves to give each cake a personalised element to make it feel extra special. For Oscar's bespoke pirate cake, she hollowed out the centre and filled it with hidden treasure.
"As you took the hat off inside were sweeties for them," she explains. "I really like that element of surprise."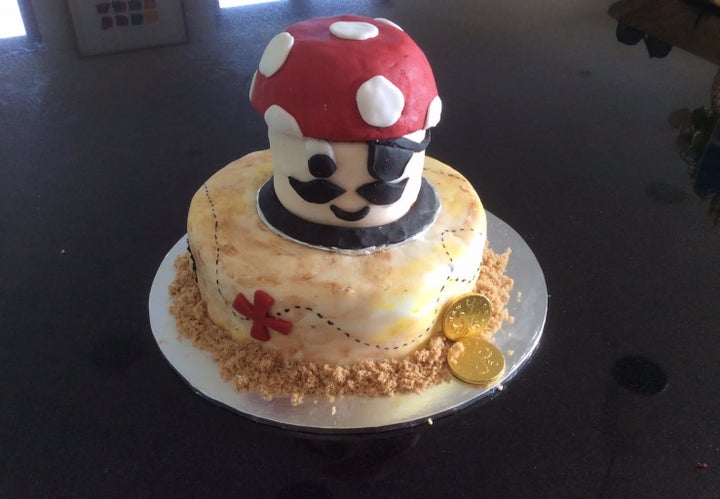 Lucy was so touched to have received the pirate cake that she wrote a thank you letter to Emily and Jenny. "That thank you stuck with me," Jenny reflects. "I think what I like about [Free Cakes For Kids] is I feel like I'm just giving a little bit of myself to somebody."
For Lucy, and for Oscar, the initiative was the difference between what might have been a difficult day, and one they would remember fondly: "It was like having a normal birthday in an abnormal situation."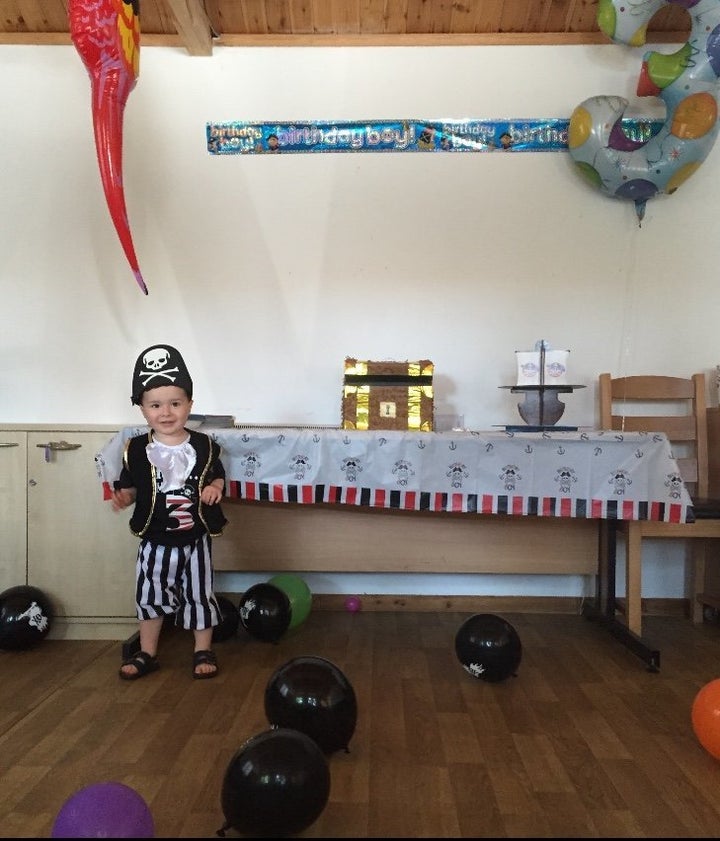 Free Cakes For Kids has a complete guide available for those who would like to be involved with the initiative. For more information have a look at the charity's "Cookbook".
HumanKind is HuffPost's celebration of kindness, featuring people who do incredible things for others or the planet – transforming lives through small but significant acts. Get involved by joining us on Facebook or telling us about the people who you think deserve recognition for their kind works. You can nominate them here or share your personal story by emailing natasha.hinde@huffpost.com.