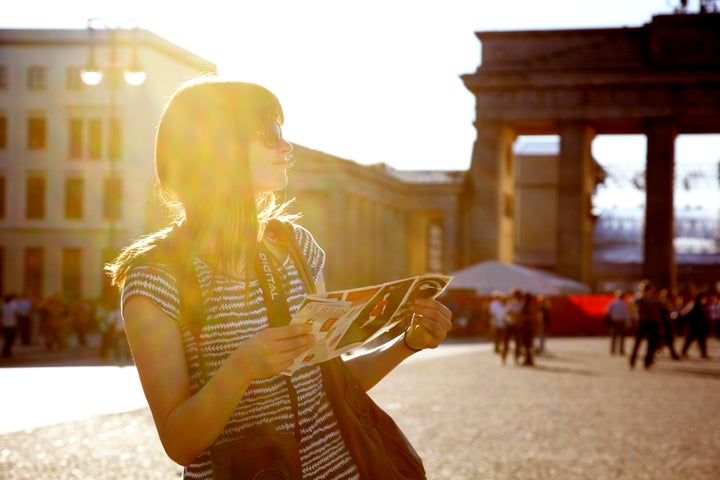 You're going to a new city (yay) but you only have a limited time to explore (bah). Rather than moping round the airport or staying marooned in your hotel angsting about sleeping through your alarm call, here are the best ways to immerse yourself fully in a city's atmosphere while still making your return journey in time. We asked travel experts and experienced short breakers for their tips on how to have a fabulously memorable experience.
New research from Booking.com found that 47% of travellers give themselves a treat within the first hour of arrival to try and set the tone for a memorable stay. So, even if you're blessed with more time in a new city, it's still worth checking out this advice on fast feel-good finds.
Only got ONE HOUR?
"To get to know a city intimately, go walking – and don't fret about staying en route. When we put away the map or iPhone, we become more aware of our senses. So, ditch the guidebooks and let your ears lead the way. Cities are full of music; buskers on street corners and under bridges, market vendors hollering and trains whining. Next time you set out to explore, listen for the sounds that intrigue you and follow the music." Reigo Eljas, Country Director UK & Ireland at lastminute.com
"Go to the city's highest point - hill, church tower, skyscraper. There will be cafes in, on, or nearby, and you'll get a great view of the city." Flic Everett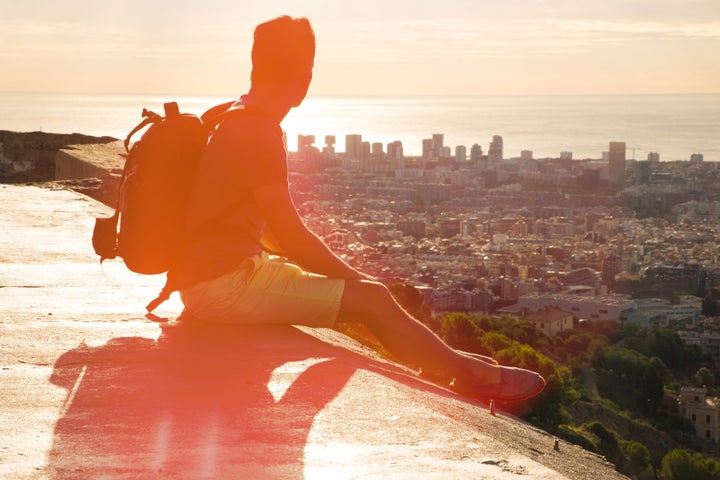 What to do in AN AFTERNOON?
"A run around a city can be a fantastic way to tick off a few big sights and get a feeling for how a city is linked together geographically. Most European cities are relatively compact, meaning that in a few miles you've covered many of a city's highlights. I did this in Berlin recently when I had an hour spare and saw the Brandenburg Gate, Checkpoint Charlie and zigzagged between east and west. It also made me feel less guilty about fully enjoying the German capital's epic dining scene. Go Running Tours offers guided runs of varying lengths around many cities around the world." Tom Hall, Editorial Director, Lonely Planet
"Look out for free walking tours - most big cities have them. They take just a couple of hours, give you a great overview of a place and often provide tips about attractions/restaurants you should check out later, time permitting." Emily-Ann Elliott at thegrown-upgapyear.com
"I check out what's happening on Instagram. If loads of people are tagging the city along with a restaurant, bar or exhibition, then I'll know where to go." Roz Ryan
"Head for the water. A boat tour gives you a great view, you'll get great pics and being on the water is a very 'in the moment' way to experience a destination on a whistle-stop trip. It slows down the day. You can't be stressed on a little river cruise." Sarah Drew Jones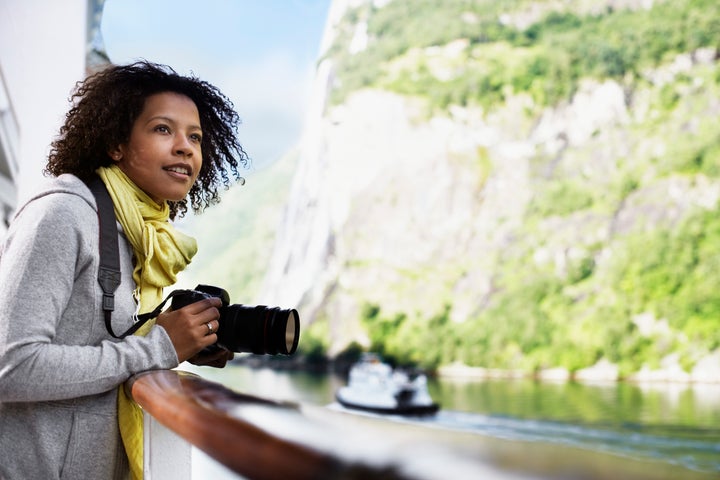 "Book a guided tour like this New York City 'Like A Local' tour, designed to showcase the city and experiences first time visitors otherwise often miss. These tours provide visitors with bespoke plans for seeing the out of the ordinary in NYC, created for your unique personality, interests and comfort level." Fred Dixon, President & CEO of NYC & Company
"Go shopping for a random item. I learnt a lot about Düsseldorf in the hour I had there by trying to buy tweezers. You also get a souvenir." Rae Ritchie
"I've used Envago, a travel app that helps you find unique adventures in over 25 countries." Kelly Topping
"Music tours are an active, structured way to explore a city while learning about its cultural heritage and avoiding the main tourist traps. Try the Manchester Music Walk, featuring visits to the haunts of Mancunian bands like The Smiths, Oasis and Joy Division. Sign up for an insider tour of Flamenco in Madrid, or go Jazz Café hopping in Paris." Reigo Eljas, Country Director UK & Ireland at lastminute.com
"Take a normal bus through the centre of the city. It costs peanuts, you travel with the people who actually live in the city and you get an hour of full-on sights. It's full immersion and an utter joy." Cath Janes
"Before I arrive, I take time to research what other travellers recommend most, then create my personal list of must-sees to make the most of each city's unique atmosphere and setting." Kerry Spencer, editor of Cruise Critic
How to make the most of ONE EVENING?
"Before you travel, have a quick look online for upcoming gigs and events. That way, you can immerse yourself in the local sounds and meet local artists. Check out Sofar Sounds - they host intimate gigs, worldwide." Reigo Eljas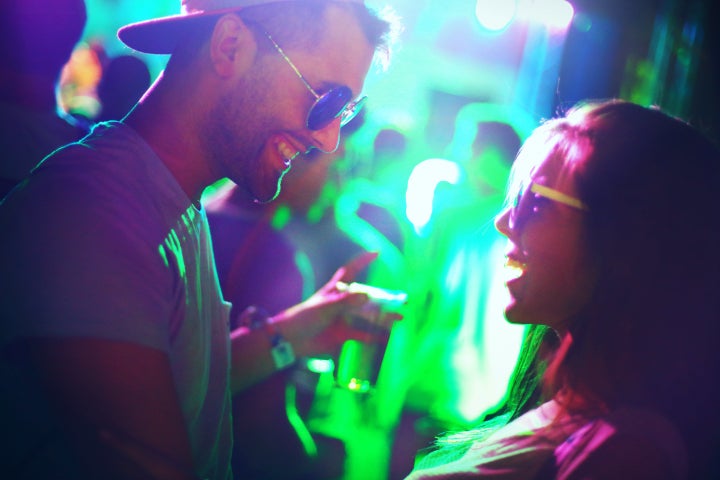 "As soon as you know your stopover details, find a local tour guide, book in advance and discuss what interests you. They will often meet you at the airport, station or hotel, and they are brilliant for knowing exactly the sort of things you'll want to see, and taking you there swiftly and easily, with loads of interesting information thrown in. We have a stopover in Helsinki next week, and the tour guide is taking the teens on a two hour night time bike ride through the hipster design districts." Laura Hitchcock at Have Kids, Can Travel
24 HOURS to get a taste of the city
"Accept you won't get to see everything - in New York that would take years, not 24 hours. But with the right plan, a one-day visit can be a terrific introduction to a new city. For the best day trip, it's wise to keep your adventure focused in one area, like Manhattan. While each of the five boroughs in NYC has its own personality and plenty to offer, Manhattan is centrally located and densely packed, so you can see the most there in a single day. Fred Dixon
"Be practical, not wish-listy. Look at exactly where you'll land at the destination and pick one or two activities or attractions within easy 10-minute walking distance. Just consider it a taster session of the place you're visiting. If you try to pack too much in, you'll get stressed, spend too much time dashing about and won't appreciate the time you've got." Jo Payton at Feet on the Ground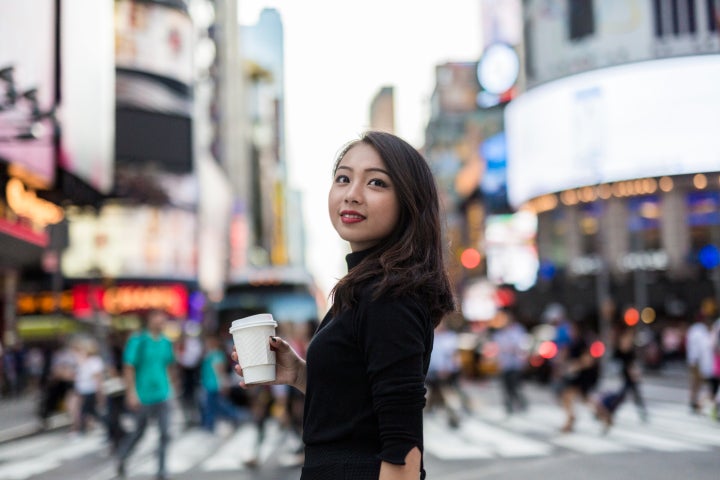 "If you're visiting a city with lots of famous tourist sights, consider skipping all of them as the queues are likely to eat up all your time and you'll end up flustered and stressed trying to see everything. Instead, pick an interesting neighbourhood with lots going on and go mingle with the locals by bar, cafe, shop and restaurant hopping. I can guarantee you'll leave with fond memories and a unique sense of the place." Lonely Planet writer Lorna Parkes
"Know what your jetlag will allow. Is it exploring the nightlife or getting up early? I just had an amazing stop-off in Taipei, somewhere I've always wanted to go. I crashed when I arrived but by 8am the first morning I'd wandered round the market and was soaking with a load of Aunties in the hot springs." Helen Foster
"I've done 12 hours in New York City, twice. The first time I fitted in a lot of the sights: ate pancakes in a diner, got a yellow taxi to the Empire State Building, visited Wall Street, saw the statue of Liberty from afar, took in Central Park and Grand Central Station." Rebecca Goodyear
"Many cities offer city passes that give you discounted entry to attractions and activities. The Geneva Pass includes museums, galleries, cruises on the lake, Segway, rafting and gives you ideas for over 30 free attractions in the Swiss city. It's a low-cost way to get the most out of a short stay." Charlotte Hirst