Love-struck couples leave the mainland and head to Hawaii to tie the knot because of the warm weather, white-sand beaches and clear blue water. But one thing is for sure: nobody gets married in Hawaii to be original.
This fact is best illustrated by a photo that resident Kirsten Gurney took at Ala Moana Beach Park on the island of Oahu on Thursday.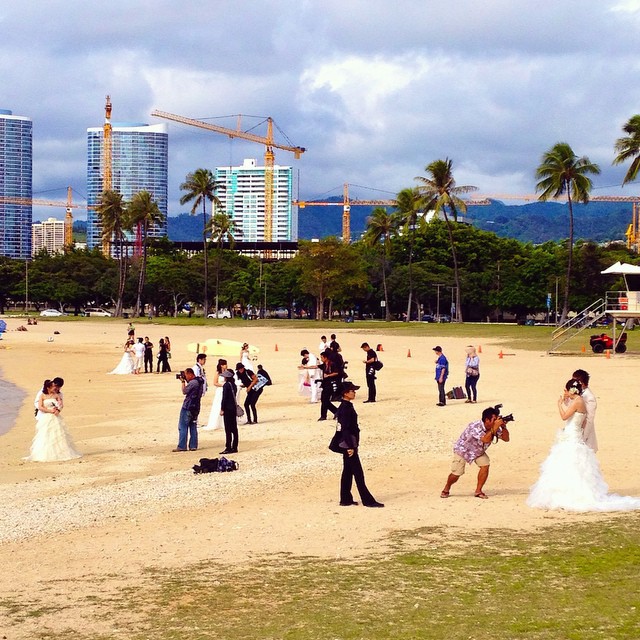 Credit: Kirsten Gurney
Gurney told The Huffington Post that there was no special event going on in the area that she was aware of, but that this particular beach is located near Waikiki -- a very popular wedding location.
"There were a few other photo shoots going on behind me at the time and countless others down the beach," she said. "I've lived in Hawaii for about seven years and I have never seen so many in one place at the same time before. What made it stand out to me was the fact that there were no beachgoers around them."
It brings to mind this scene from "Forgetting Sarah Marshall," but in real life: