Prom season is officially upon us, but for every dream dress and perfect day, there's one that didn't quite work out as planned.
That's what 17-year-old Alivia Briggs, from Alabama, discovered when she ordered a fairytale-style prom dress from the internet.
"I paid $230 (£160) for a quilt with arm holes and iron ons. SOS," she tweeted.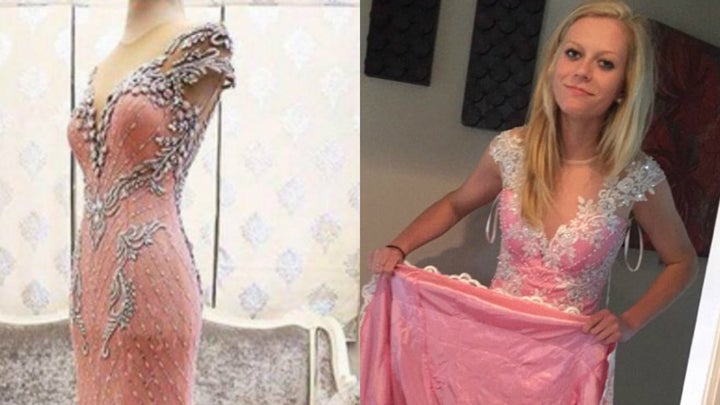 "This is why you don't order from China," Briggs wrote, referring to the the cut-price occasion dresses for sale on Chinese site Allanhu.
Speaking to Seventeen.com, she said: "I was really excited because of how pretty the dress was."
The dress was late to arrive so the teenager bought a back-up one just in case. But when the dress from Allanhu finally did show up, it wasn't as expected.
"I thought they had sent me a bed sheet," she said. "Although the dress they sent me was pretty, it wasn't what I had paid for."
Luckily she looked incredible in her back-up choice of prom gown.
Oh, the perils of online shopping.
Related