Vladimir Putin has said the attack on a former Russian spy in Salisbury "is not worth five pounds" in an extraordinary interview ahead of the G20 summit of world leaders in Japan.
The Russian president told the Financial Times the issue was "not worth serious interstate relations" and warned ominously when asked about Salisbury that "traitors must be punished".
"Listen, all this fuss about spies and counterspies, it is not worth serious interstate relations. This spy story, as we say, it is not worth five kopecks. Or even five pounds, for that matter," he said.
His words came as Theresa May stepped up demands for the two Russian intelligence agents believed to be responsible for the nerve agent attack to face justice.
"Russia does not allow the extradition of its nationals but there are European arrest warrants out for those two individuals and as soon as they set foot outside Russia, we will be making every effort to bring them to justice," she said.
Sergei Skripal was left fighting for life after the nerve agent, Novichok, was applied to a door handle at his Wiltshire home in July 2018. The former double agent had been given a new life in Britain after briefing foreign intelligence agencies about Russia.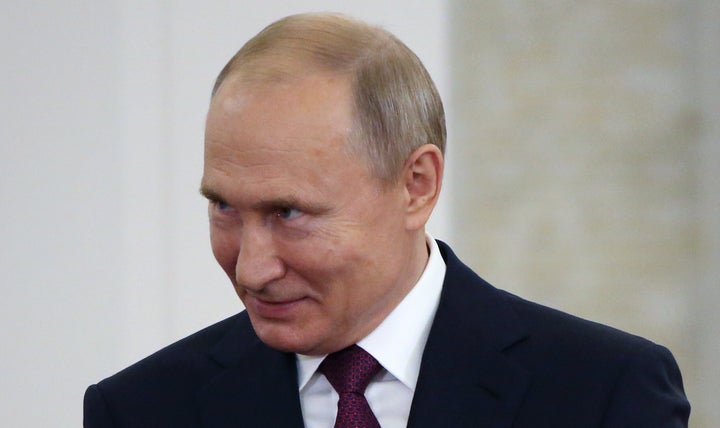 He and his daughter Yulia, who was also seriously affected, are now in hiding.
But a member of the public, Dawn Sturgess, died months later after coming into contact with Novichok, which is believed to have been contained in a perfume bottle found by her partner Charlie Rowley.
When challenged about the attack, Putin said: "Treason is the gravest crime possible and traitors must be punished. I am not saying that the Salisbury incident is the way to do it. Not at all. But traitors must be punished."
Two Russian men, Alexander Petrov and Ruslan Boshirov, are suspected of poisoning the Skripals and a European Arrest Warrant has been issued for their detention.
The pair claimed they visited Salisbury due to their love of cathedrals, but Theresa May said British authorities believe Petrov and Boshirov were working for the Russian military intelligence service, the GRU, and that the attack had been "almost certainly" approved at a senior level.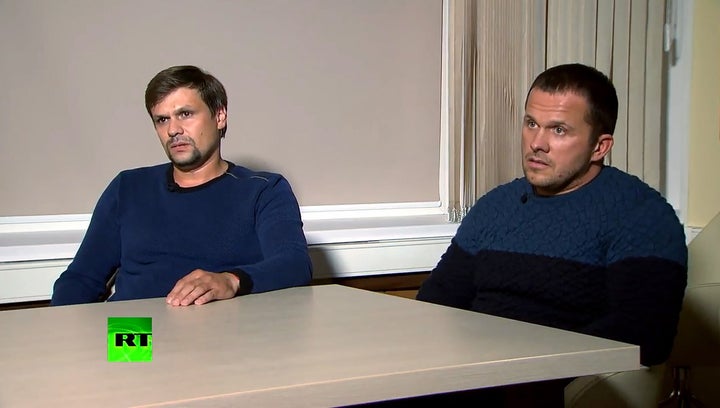 In the Financial Times interview, Putin added that security agencies should deal with the matter, that UK businesses wanted to continue working with Russia, and that he believed the UK and his country were interested in fully restoring relations.
"At least I hope that a few preliminary steps will be made. I think it would be easier for Mrs May, maybe, because she is leaving and is free to do what she thinks is right, important and necessary and not to bother about some domestic political consequences," he said.
In an interview en route to the G20 meeting in Osaka, Japan, Theresa May defended her planned meeting with Putin, saying it gave her the chance to deliver a "very clear message, leader to leader".
She also denied it represented "business as usual".
"It can't be business as usual with Russia until they stop the sort of acts we have seen them doing around the world," she told ITV News.
"We in the UK have seen the use of a nerve agent, a chemical weapon, on the streets of Salisbury.
"I want to see the individuals, against whom charges have been brought, brought to justice.
"We see other Russian activity around the world, we see the use of disinformation, cyber attacks and we need to see Russia desisting from that activity."