Warning: This articles contains spoilers for series eight of Game Of Thrones. If you haven't seen the Battle of Winterfell, save this for later.
Clues on what we can expect from the current series of Game Of Thrones have been few and far between, which is why we're clinging to these teasers from Emilia Clarke.
The Dragon Queen appeared on Jimmy Kimmel's US talk show to discuss the most recent instalment and gave some of the biggest hints yet about what's to come.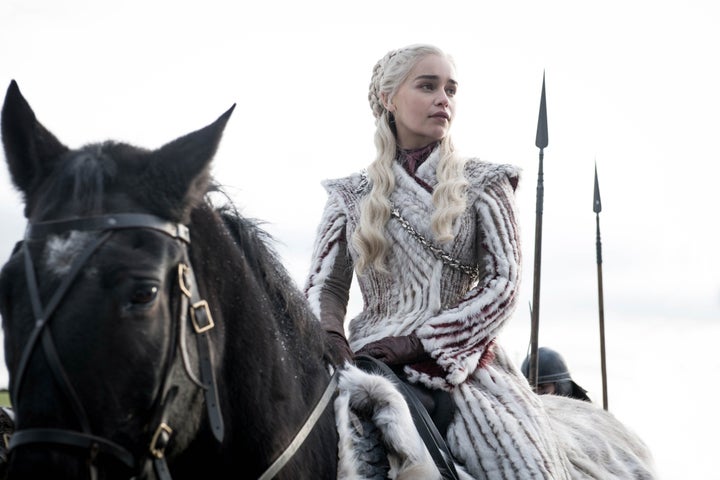 The third episode (titled The Long Night) featured a record-breaking battle scene, some pretty big deaths and a final twist that has made Arya stans out of all of us.
However, according to Emilia, things are just getting started.
She told Jimmy that episode four is "mental", before adding that the fifth is "even bigger".
"Four and five and six – they're all insane," she added, urging fans: "Find the biggest TV you can."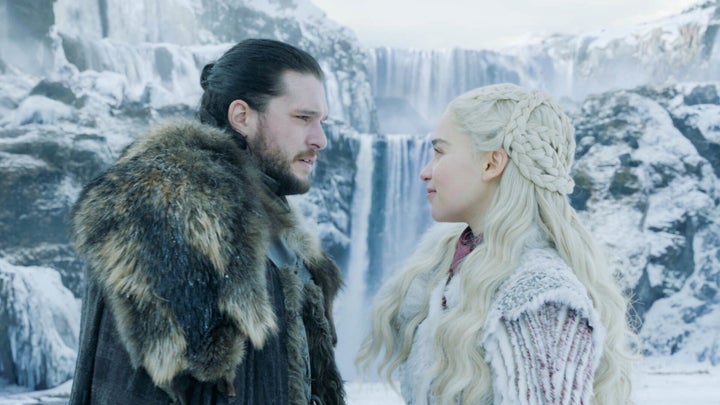 They'll now head south in an attempt to rob Cersei Lannister of the throne and given Emilia's latest hints, it seems that battle will take place in the fifth episode.
This will leave us with one final episode for... well, who knows to be honest.
Will the throne room even exist still? Which characters will perish before the end? Your guess is as good as ours...