A Game Of Thrones series eight trailer has arrived and there's no time for small talk.
The clip is just over a minute and a half long, but features plenty of the key players in the battle for the Iron throne (and more pressingly, to be honest, the fight against the Army Of the Dead), opening with Arya Stark.
Providing the voiceover, Arya says: "I know death. He's got many faces. I look forward to seeing this one."
Who is she about to murder? We have no idea. And the fact we have to wait at least 40 days to find out is killing us.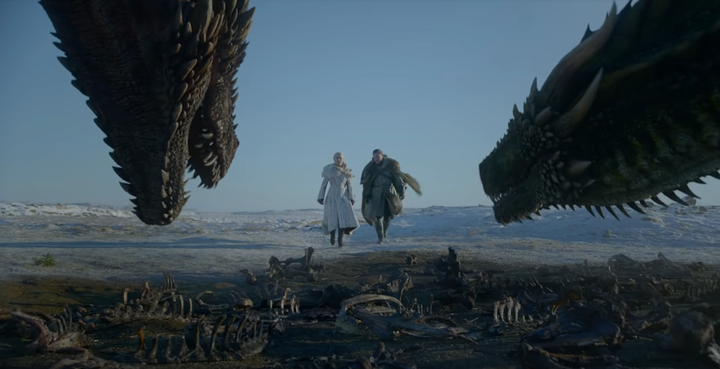 The trailer also includes Jaime Lannister leading a fleet of boats, his sister Cersei (clutching another glass of wine, naturally) and Sansa Stark setting eyes on the dragons.
Meanwhile Jon Snow and Daenerys Targaryen are shown with an army, as Jon says: "They're coming our enemy doesn't tire, doesn't stop, doesn't feel.
"I promised to fight for the living. I intend to keep that promise."
Tyrion Lannister is in there too, along with Jorah Mormont.
Honestly, the fact we have to wait 40 days for the first episode to premiere is torture. Can they really not bring it forward? Really?
The final season will consist of six episodes and while HBO are yet to confirm details, it's believed every single one could be feature-length.
Watch the Game Of Thrones series 8 trailer above.