A gang of five masked men have been filmed attacking a BMW while a "terrified" five-year-old boy cowered in the back seat.
The shocking footage shows the car trapped at a junction with another vehicle blocking its path, as men repeatedly hit the windscreen and bodywork.
Police have said the boy and his father, who was driving, suffered minor injuries during the incident which happened in Blackburn on Saturday evening.
A 19-year-old man has been arrested on suspicion of affray and police are hunting for the other individuals involved.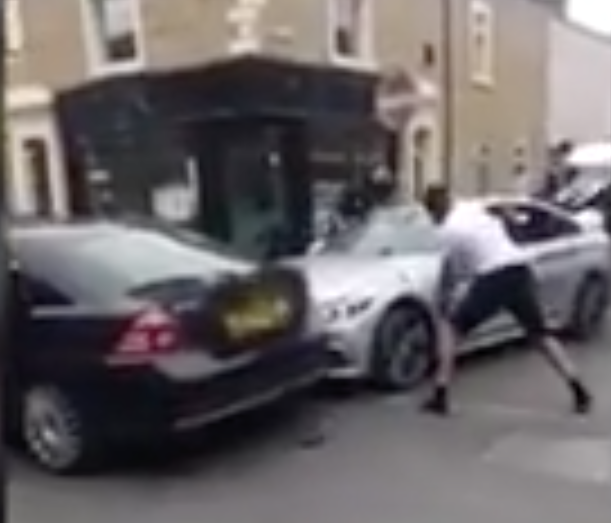 Detective Sergeant Rob Trickett, of Blackburn CID, said: "While we do believe that this was a targeted attack it was nonetheless terrifying for this man and especially for his young son who was with him in the car.
"I would appeal for anyone with information to contact us."
Anyone with any information should contact Crimestoppers on 0800 555 111.