It's time to dig out your gardening gloves, because living among glorious greenery could actually make you live longer.
A new study has found that people living in an area rich in vegetation have improved physical and mental health.
As a result, those that have the most green gardens may have a 12% lower mortality rate than their city-dwelling counterparts.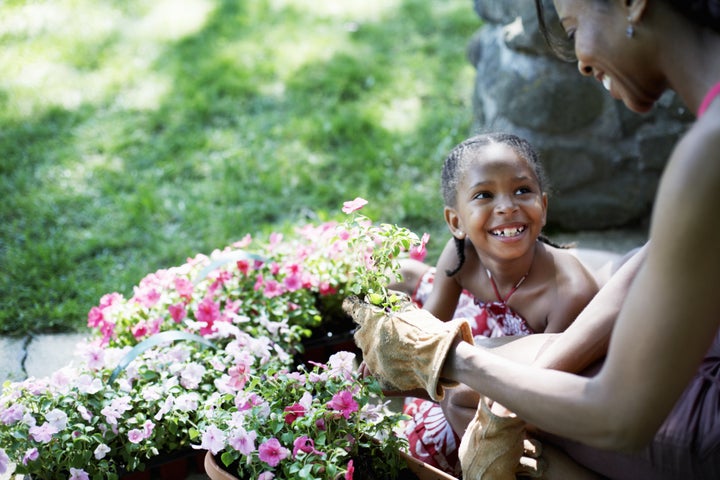 Over the course of the study, a total of 8,604 of the women involved in the study died.
After taking into account outside factors that influence life expectancy - such as age, race, socioeconomic status and smoking habits - the researchers found that women who lived in greener areas had a 12% lower mortality rate than those with the least vegetation surrounding their homes.
What's more, women living in areas with the most vegetation were found to have a 34% lower rate of death from respiratory diseases and a 13% lower mortality rate from cancer.
Although it's unclear exactly why gardens may improve health to this extent, the researchers said factors such as decreased exposure to air pollution and improved wellbeing may have been beneficial to those with lush gardens.
In fact, the scientists estimated that 30% of the overall morality benefit from living near vegetation came from lower levels of depression.
"Higher levels of green vegetation were associated with decreased mortality. Policies to increase vegetation may provide opportunities for physical activity, reduce harmful exposures, increase social engagement, and improve mental health," the study concludes.
"While planting vegetation may mitigate effects of climate change, evidence of an association between vegetation and lower mortality rates suggests it also might be used to improve health."
If you live in a city with limited garden space then fear not, you can still spruce up your outdoor area and improve your wellbeing in the process.