Rugby star Gareth Thomas was met with a rapturous reception on Sunday, after completing the grueling Ironman triathlon.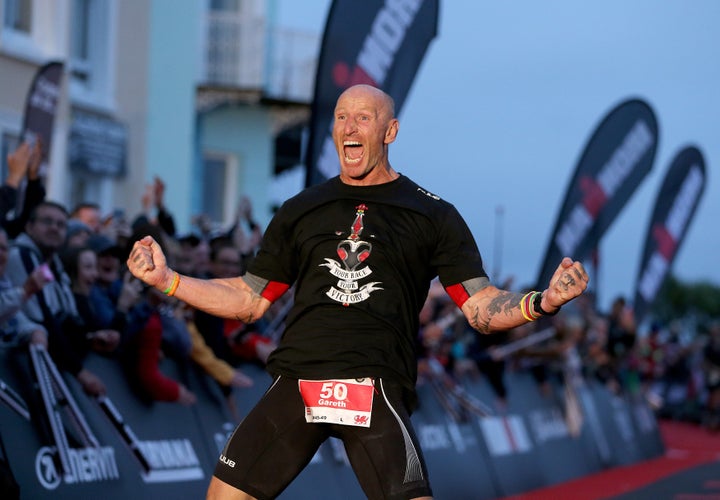 Part of challenging this stigma was his Ironman attempt in South Wales, which saw him completing a 2.4-mile swim and a mammoth 112-mile cycle, before completing an entire marathon.
As he reached the finish line on Sunday, Gareth was met with huge cheers and applause from the crowd that had gathered, completing the challenge in an impressive 23 hours 18 minutes and 29 seconds.
This put him at 413th out of 2039 contestants, meaning he was in the fastest quartile of competitors.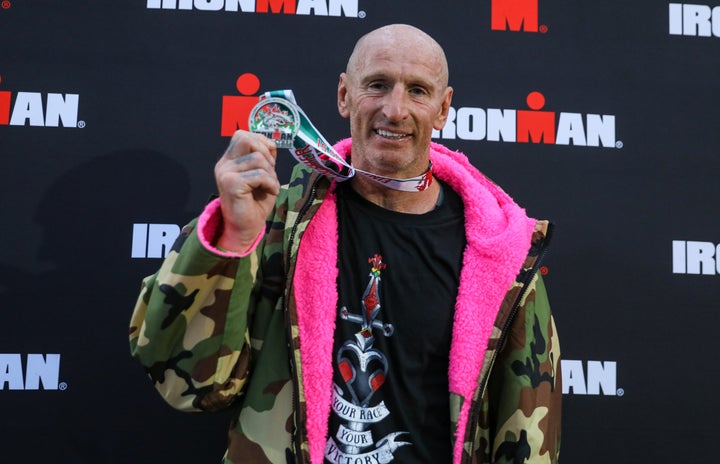 In a video he posted late on Saturday night, Gareth told his social media followers: "I want to share my secret with you. Why? Because it is mine to tell you. Not the evils that make my life hell by threatening to tell you before I do. And because I believe in you and I trust you. I'm living with HIV."
The former Welsh rugby captain continued: "Now you have that information, that makes me extremely vulnerable but it does not make me weak.
"Even though I have been forced to tell you this, I choose to fight to educate and break the stigma around this subject."
Gareth came out as gay in 2009, retiring from professional rugby two years later.
Since then, he's made multiple appearances on reality TV shows including Dancing On Ice, Celebrity Big Brother and The Jump.