The footballing legend was hosting the programme, clearly billed for 26 years as a satirical comedy show, when he made a jibe about comments made by Britain's ambassador to the EU.
He said: "The ambassador to the EU, Sir Ivan Rogers, has announced a Brexit deal could take 10 years.
"That's not fair, most of the people who voted for it will be dead by then."
The Express labelled the joke "dark".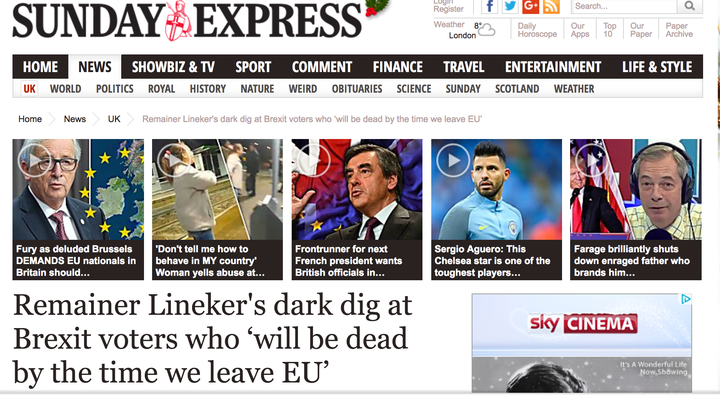 Although this gent was pulled up on his statement.
Lineker himself appeared to have had a lovely time presenting the show.
And he did have a lot of fans.