A man has died after he leaned out of a train window and was hit by another engine.
The Gatwick Express passenger in his 20s was pronounced dead at the scene at Wandsworth Common station, south London, on Sunday.
A witness called Rhianna, from Battersea, told Wandsworth Radio that the victim's head "flew off" during the incident, but authorities have since said the victim was not decapitated.
Rhianna said: "He lifted his head out and basically he didn't notice that the train was coming, so all you see is basically a head gone.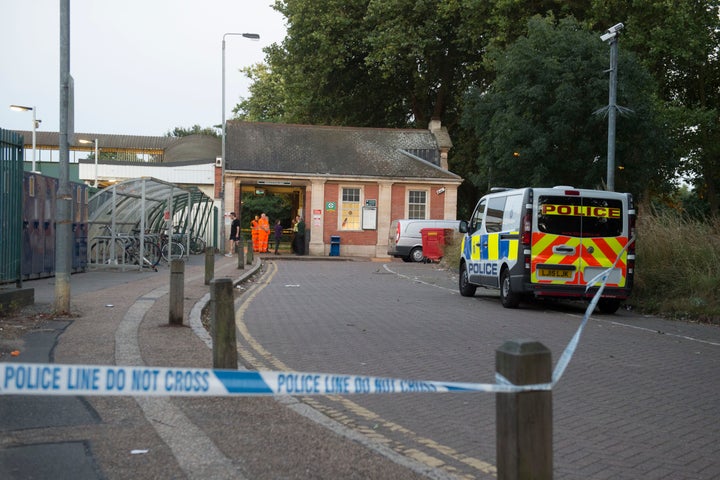 "The head flew off basically. I actually ran because it was disgusting but all I saw was a head (that) flew away.
"People screamed, the train stopped and people were screaming and they were coming out."
The Rail Accident Investigation Branch has been notified and is investigating.
British Transport Police was called at around 5.30pm following a report a man had received a serious head injury while travelling on a train between Balham and Wandsworth.
A spokesman said: "Our investigation remains at an early stage, but initial enquiries suggest the man may have been leaning out of a train door window when he suffered a blow to the head."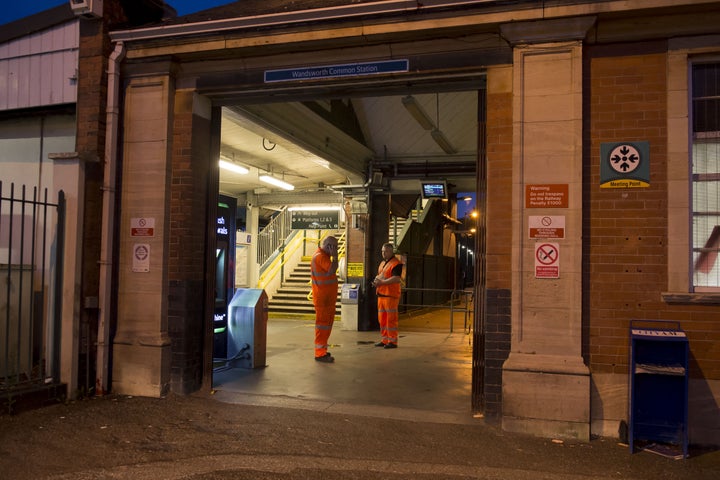 Inspector James Tyrrell said: "We are aware of a number of reports on social media which say the man was decapitated, however this is not the case.
"We are continuing to investigate the circumstances of the incident, which has been reported to the Rail Accident Investigation Branch (RAIB), and I'd urge anyone who saw what happened to contact us."
People were quick to speculate on social media how the man was able to put his head of the train window.
A self-proclaimed travel expert wrote that the train being used was "ancient" and had windows "easily big enough to put a head through".
He said the "class 442" train was "forced" on Gatwick Express by the government and many of the windows had not been "secured shut".
A separate account, posting under the name Train and Plane Hub, added: "They (windows) can be opened quite easily and in summer months they're often open for ventilation."
Police said the incident was not being treated as suspicious and a file was being prepared for the coroner.
A Gatwick Express spokesman said the train had been travelling to London Victoria from Gatwick Airport.
He continued: "The emergency services attended the scene at Wandsworth Common station and despite their best efforts, they were unable to save him. We send our condolences to his family.
"We are co-operating fully with British Transport Police and the Rail Accident Investigation Branch who are investigating this incident."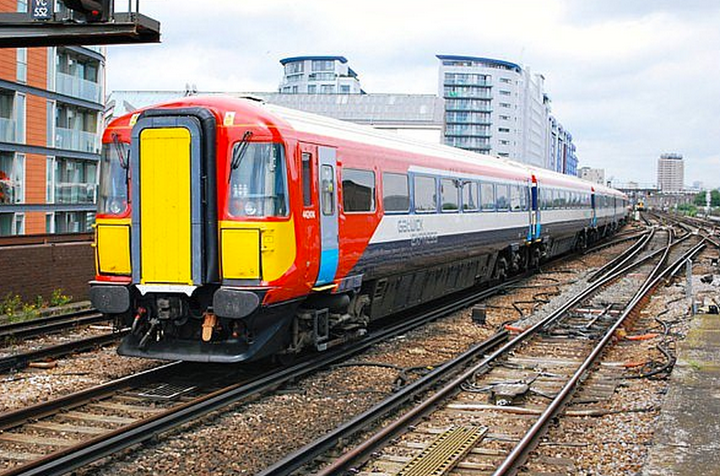 A spokeswoman for London Ambulance Service said: "We were called at 5.34pm to reports of an incident at Wandsworth Common railway station.
"We sent an ambulance crew, a single responder and a car and an incident response officer to the scene alongside an air ambulance.
"We treated a person at the scene for a head injury but sadly they were pronounced dead by the doctor from the air ambulance."
Hours after the incident a police cordon remained in place at the entrance to the station as investigators continued to work at the scene.
The man's body was taken away in a private ambulance.
Residents said they were shocked to see the air ambulance land on the common earlier in the afternoon.
One said: "I heard a man was hit by a train and heard the air ambulance land on the common. It's such a horrible thing to have happened."