Seen in the black-and-white snap are both Mat Horne and Joanna Page – who play the show's titular characters – as well as Alison Steadman and Larry Lamb, who play Gavin's parents Pam and Mick.
Pictured from behind is Melanie Walters, who plays Stacey's mum Gwen, while two empty seats around the table are – we would hope – reserved for Rob Brydon (Uncle Bryn) and James himself.
Also seated at the table is Robert Wilford, who plays Stacey's brother Jason.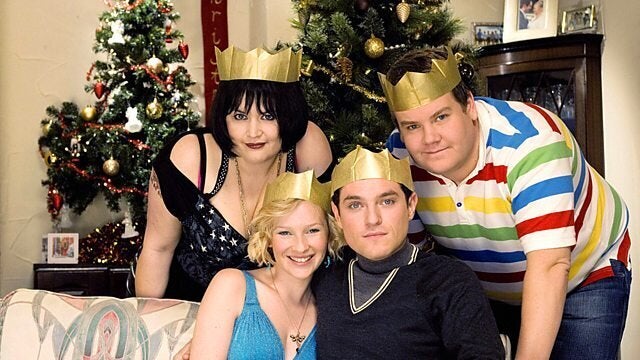 "We did talk about [having a scene about Brexit]," he told the Sunday Times. "But we just want the new show to be a nostalgic joy-bomb."
James also hinted that there would be a a tribute to Margaret John, the actress fans of the show fell in love with for playing Stacey's outrageous neighbour Doris, who died in 2011.
The new Gavin And Stacey Christmas special had been in the works for two years before it was officially announced, with James and Ruth finally committing to the project just two months ago when he and Ruth finalised a story.