There's officially less than a month to go until the moment we've all been waiting for. No, not Christmas Day – the Gavin & Stacey reunion special.
The hour-long episode has been more than 10 years in the making, and will see all of the original cast reprising their iconic roles from the Bafta-winning sitcom, including James Corden and Ruth Jones, who also co-wrote the episode.
But while fans are still in for a bit of a wait before they can sit down and watch it in full, the BBC has unveiled a teaser clip of the Gavin & Stacey Christmas special, which centres around Rob Brydon as Uncle Bryn.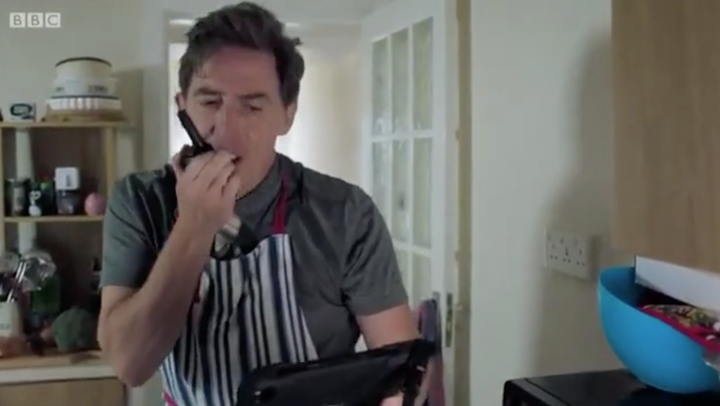 While the show's first Christmas special – which aired in 2008 – was set at the Shipmans' home in Billericay, it looks as though all the action is taking place in Barry this time around.
In the new 30-second clip, it seems Uncle Bryn is having a bit of a stressful time while preparing dinner for everyone, anxiously trying to get in touch with Stacey and her brother Jason over a walkie-talkie, burning himself on a pan and then spilling food all over the floor.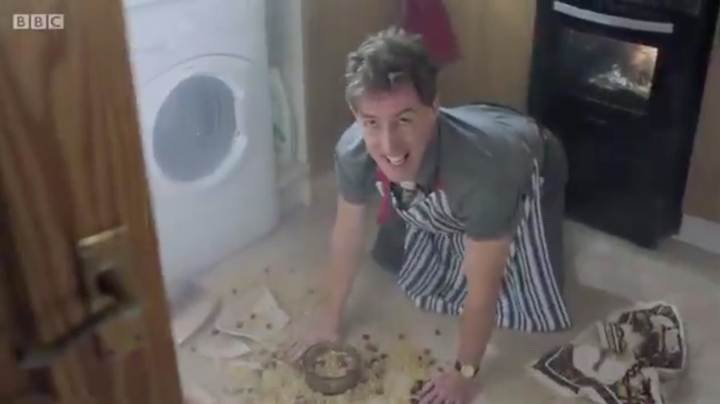 Joanna Page and Ruth Jones also appear in the clip, and while they don't have any lines, their faces as Stacey and Nessa truly do say it all.
If you're wondering how you missed the teaser, the BBC was very sneaky about it, adding it to the very end of the first Gavin & Stacey Christmas special, which was recently re-added to the iPlayer.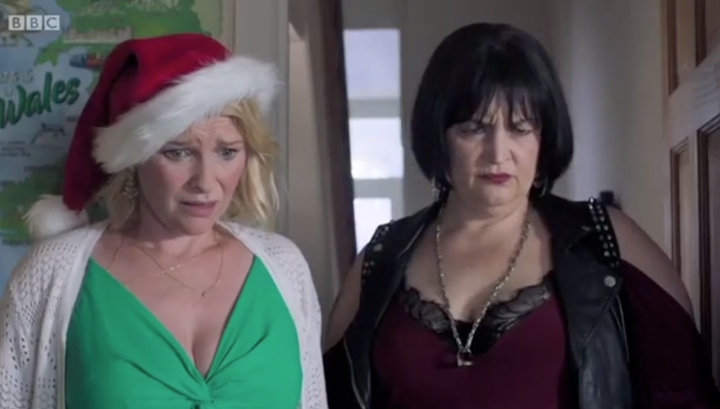 As well as revealing that they would be paying tribute to the late Margaret John – who played Stacey's neighbour Doris in all three series – he insisted that they wouldn't be making any reference to Brexit, saying: "We just want the new show to be a nostalgic joy-bomb."
When asked whether the episode would finally answer what happened on Uncle Bryn and Jason's notorious fishing trip, James apparently boomed: "I'm never going to tell you!"
The Gavin & Stacey Christmas special will air on Christmas Day on BBC One.