The moment all Gemma Collins fans had been waiting for arrived on Sunday night, as she took to the 'Dancing On Ice' rink for the very first time – and boy, she did not disappoint.
The GC stole the show as she performed her first routine with partner Matt Evers to Beyoncé's 'Crazy In Love', as the first set of six celebrities skated for the judges.
The self-proclaimed 'TOWIE' diva may not have been the best skater of the night, but what she lacked in ability, she made up for in enthusiasm, resulting in some truly brilliant moments of reality TV...
During her VT, she made it crystal clear she was not here to mess about
Then, as the performance got underway, she emerged from behind a load of feathers (how else?!)
Then there was a teddy bear roll which went into the splits (!)
There was also this excellent facial expression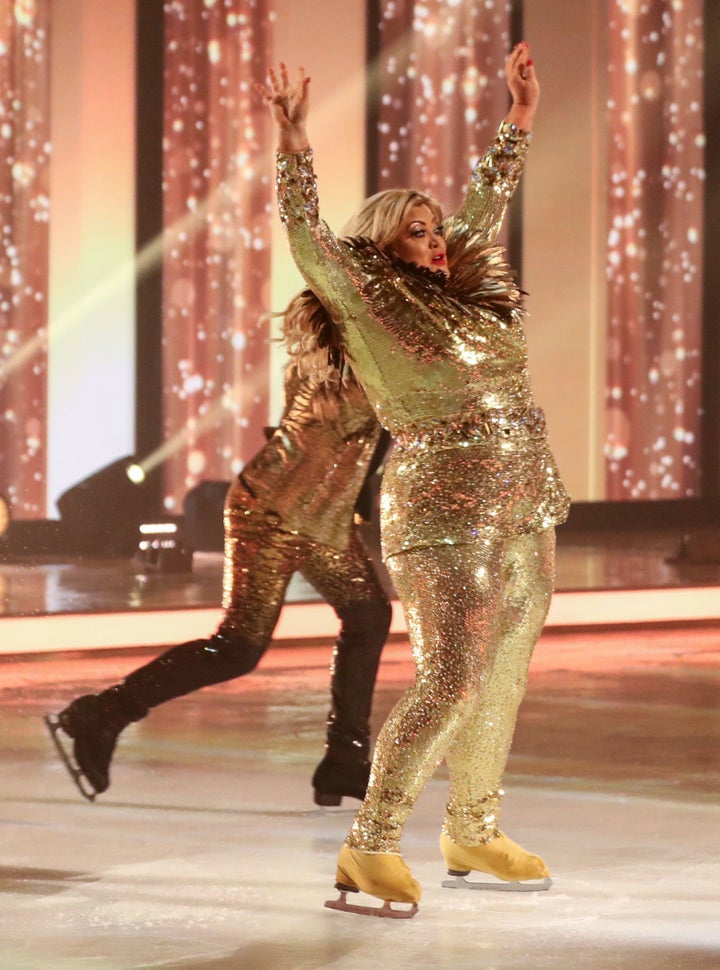 Then there was the moment she nearly came a cropper when she tried to do an impromptu hair flick. She later admitted her stumbled happened because she'd got a little carried away with the music
As Gemma left the ice and headed backstage, she could quite audibly be heard celebrating while Holly Willoughby and Phillip Schofield tried to present their next link
Then during the results, Gemma served up the ultimate reaction as she seemingly failed to understand she was safe from the dreaded skate-off
One person who was not a fan of her's, though, was judge Jason Gardiner, who savaged Gemma in his critique.
He told her: "You talk a big talk but you don't back it up. It reminded me of a French and Saunders parody. This was uncomfortable to watch. You haven't got any technique."
However, Gemma has lived to skate another day, although she will not be back on the ice for another two weeks, as Sunday's show will see the remaining six celebrities perform for the first time.
One of them will then face former 'Neighbours' star Mark Little in the first skate-off of the series.
'Dancing On Ice' continues on Sunday at 6pm on ITV.