George Clooney has explained that despite finding his fame "suffocating" at times, he believes it could give a voice to those who can't be heard.
"And I thought it might be effective if I went [to those places] and maybe if those cameras follow me we could try and amplify the stories of those wonderful NGOs who are doing such hard work, such dangerous work."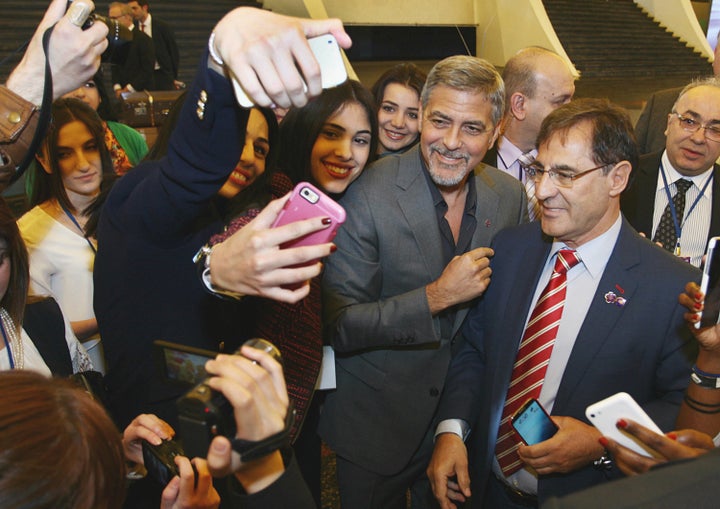 The $1,000,000 (£700,000) award will be granted to one of four finalists for "inspiring acts of humanity" carried out in conflict-ridden regions of the world.
Launched by the 100 Lives initiative, which aims to create awareness of the Armenian Genocide, the winner of the prize then hands the money to an organisation of their choice.
While stopping to let fans take selfies, he happily clicked away until one attendee put a Samsung in front of him.
"Samsung," he said. "I don't know how to work these things".
After obliging the eager group of followers around him, he joined a panel, which included Armenia's President Serzh Sargsyan.
He told a packed auditorium: "The thing about having a little luck in your life is that you can spread it to other people, you can't just hold on to it.
"I was lucky enough to be born where I was and not born as a young woman who would be taken by Boko Haram.
"There's an awful lot of the world that needs us to share our luck, not a hand out but a hand up."
Clooney's own humanitarian work has been channeled through an organisation he set up in 2008 with fellow actors Brad Pitt, Matt Damon, Don Cheadle and Jerry Weintraub.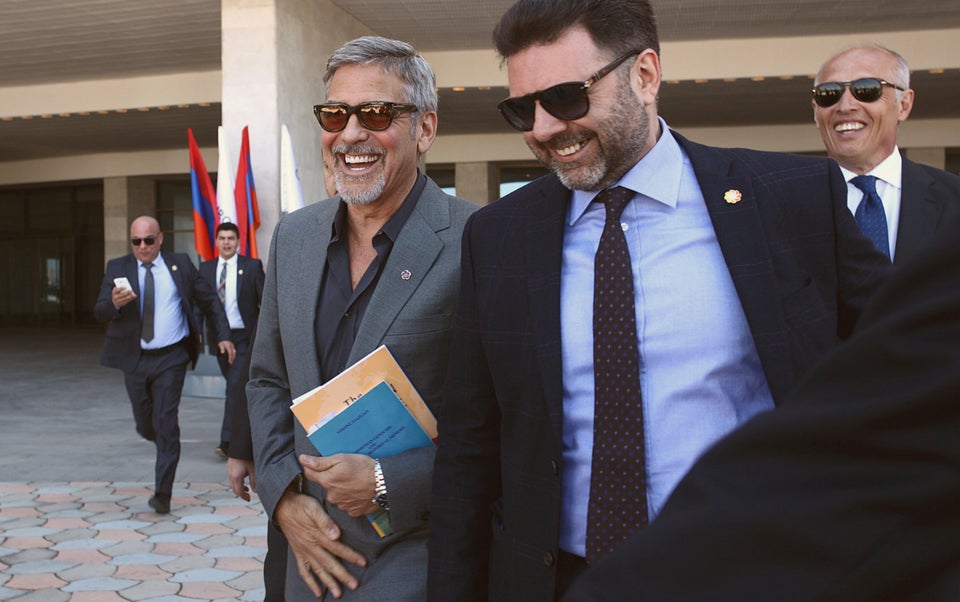 George Clooney