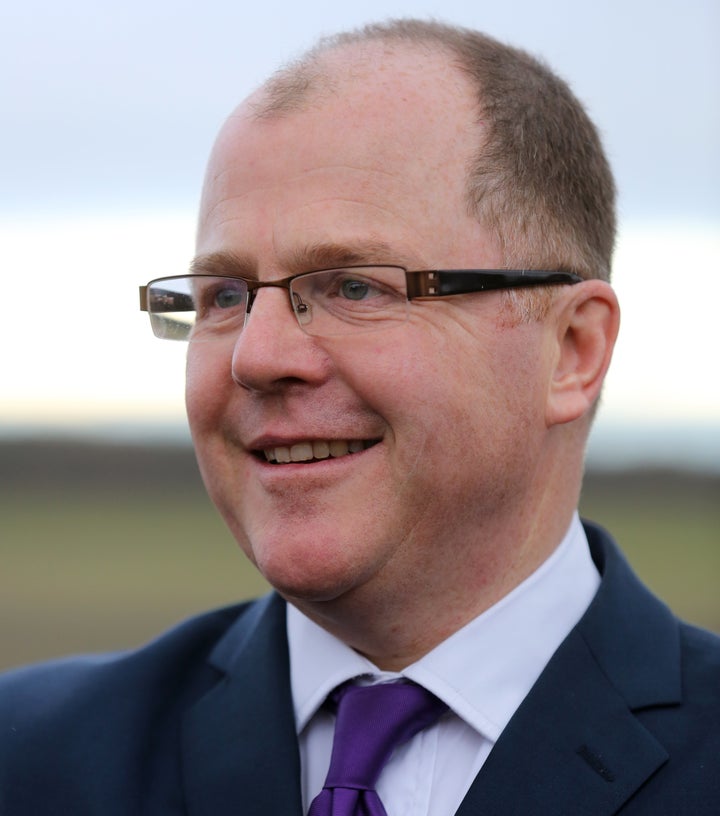 Brexit could turn Britain into an "old people's home that can't pay for itself", the Conservative's policy chief warned today.
Tory MP George Freeman, chair of the party's policy forum, predicted young people could leave the country as the economy tanks and job prospects look better overseas.
Freeman made the prediction at a meeting of an economics think-tank in London this morning, prompting one anti-Brexit organisation said his comments showed the "mask has slipped" on the impact of leaving the EU without a comprehensive trade deal.
Setting out two scenarios for the UK after Brexit at the IPPR event, the 50-year-old said a good Brexit could see an "entrepreneurship revolution" unleashed across the UK.
Discussing a bad Brexit, Freeman said the UK will have "finally failed" as a "great nation and became a second or third tier nation."
Reflecting on how this would be viewed in the future, Freeman said: "People got up and left. We pulled out of Europe and became isolated, small, insular, old, ageing economy. We became an old people's home that couldn't pay for itself.
"That I see as a very real prospect and it chills me to the bone.
"It is an extreme choice but I think that is the choice we face as a country and the question whether we as a generation rise to it and grip it."
Since the General Election, Freeman has been working to try to attract younger members and voters to the Tories.
In September, he organised a Big Tent Ideas Festival - dubbed the 'Tory Glastonbury' - for young party members to put forward policy ideas.
Eloise Todd, chief executive of anti-Brexit group Best for Britain, said: "The mask has slipped and now MPs close to Theresa May have admitted that we face economic catastrophe if we carry on with with their pigheaded Hard Brexit.
"This government know we have left project fear behind and they are facing project fact, the fact that people's jobs, businesses and Britain's place in the world is at risk."
Asked about Freeman's words, the PM's spokesman said: "As we have made clear, we believe that Brexit provides an opportunity to build a more prosperous and more secure UK.
"You got that from her speech last night. We are focused on the opportunities that Brexit provides."
Popular in the Community