With Wham!, he became one of the first Western pop bands to perform in China back in the early 1980s, he took on his record company in the courtroom in the 1990s, he spoke out against political leaders George Bush and Tony Blair a decade ago, the list goes on...
And he was, of course, the very first musical guest to sit in the passenger seat of James Corden's car, and sing along to one of his own numbers. Sound familiar?
Five years ago, when the idea of 'James Corden, chat show supremo' was but the twinkle in the eye of a stateside TV exec, George joined the comedic actor for a segment for the 2011 Comic Relief.
The idea was that James was having to drag, reluctantly, an un-cool mate along with him for the day. All the jokes were at the expense of George, his personal tribulations ("I thought we were going to pick up my photos") and even his music. And, typically, he joined in with gusto. Even doing "sad face".
And it worked so well, when James got the nod for his own show five years later, that one small sketch gave birth to 'Carpool Karaoke', a phenomenon that has gone on to include Mariah Carey, Britney Spears, Madonna, Justin Bieber and even First Lady Michelle Obama. And it all started with George.
In tribute, James Corden was among the first to share his sadness at the star's death on Christmas Day. He wrote on social media:
"I've loved George Michael for as long as I can remember. He was an absolute inspiration. Always ahead of his time."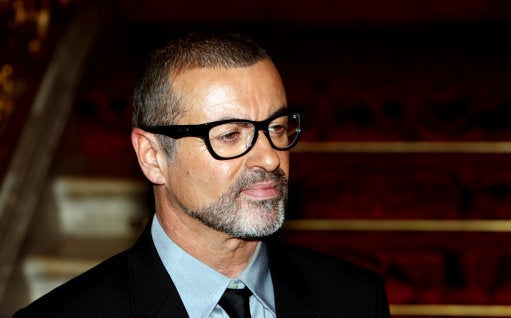 George Michael