George Osborne has given a passionate speech about Britain's failure to prevent the slaughter in Aleppo, saying his generation of politics has learned "the price of not intervening".
The former Chancellor condemned parliament's vote in 2013 against launching air strikes on the Assad regime which had used chemical weapons against civilians, which was led by Labour's then leader Ed Miliband.
He said this gave the Americans "cold feet" over intervening in Syria.
"The tragedy of Aleppo did not come out of a vacuum, it was created by a vacuum of Western leadership, British leadership, American leadership," he said.
He said he "took responsibility", having sat on the National Security Council and said parliament should do the same "because of what it prevented being done".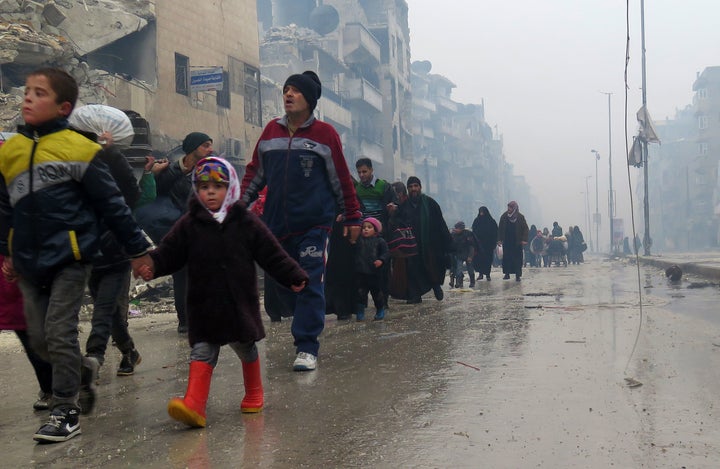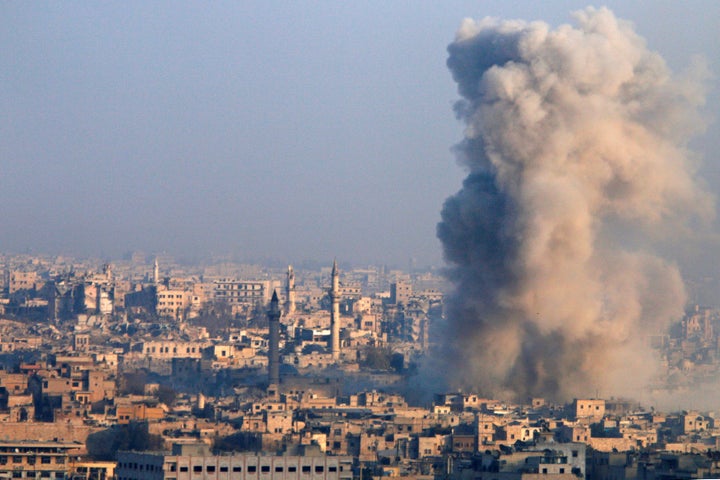 MPs had an emergency debate on Tuesday, as the last rebel parts of Syria's largest city fell to Assad's forces after more than four years of fighting that earned it the nickname 'Syria's Stalingrad'.
Speaking in the Commons for the first time since being sacked from the Cabinet, Osborne noted the last time he spoke as a backbencher was in 2003 in the run up to the Iraq War, for which he voted in favour of intervention.
He said: "We all know the price of intervention... The incredibly brave servicemen and women who gave their lives in Iraq and Afghanistan, the thousands of civilians who died in those conflicts, the cost to taxpayers in this country, the chaos that inevitably follows an intervention...
"But I think we have come to a point where it's impossible to intervene anywhere. We lack a political will to intervene.
"But I have some hope from this terrible tragedy in Syria, which is we are beginning to learn the price of not intervening."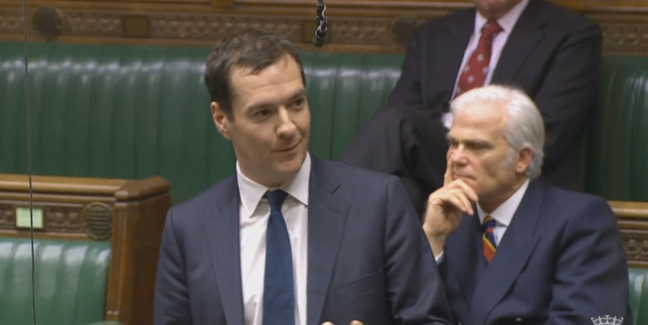 To a chorus of 'hear, hear', Osborne said of the 2013 vote: "We did not intervene. Tens of thousands of people have been killed as a result. Millions of refugees have been sent from their homes across the world.
"We have allowed a terrorist state to emerge in the form of Isis. Key allies like Lebanon and Jordan are destabilised.
"The refugee crisis has transformed the politics of Europe, allowed fascism to rise in eastern Europe, created extremist parties in western Europe... That is the price of not intervening."
He concluded: "Let's be clear now. If you don't shape the world, you will be shaped by it."
This final line drew praise, including from ITV's political editor Robert Peston, who called it "brilliant" and "savage" about the West's failing.
Guardian diplomatic editor Patrick Wintour asked 'will the pendulum swing back to intervention?'
The debate was secured by ex-International Development Secretary Andrew Mitchell, who said Britain signed a global commitment recognising its "responsibility to protect" people caught in humanitarian disasters.
He said: "This responsibility to protect was signed up to at great fanfare and embraced by all the international community, great and small... Yet here we are today witnessing, complicit, in what is happening to tens of thousands of Syrians in Aleppo."