"Tommy was rooting for me and above all regardless of what the stylist of that season said or what he put me in, Tommy wanted me in the show, and Tommy was pushing for me and Tommy loved my curves," she said.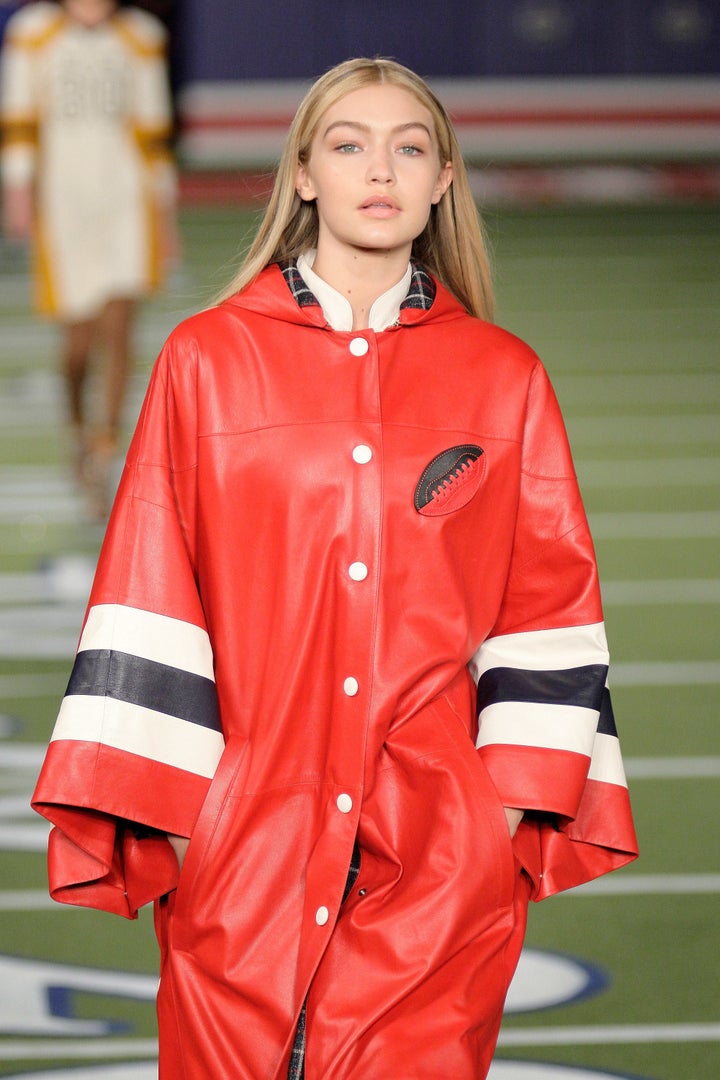 The controversy started after Hilfiger told Yahoo! Style that his brand's casting director said Hadid didn't "fit" with the other models in their AW15 catwalk show.
"She's not quite as tall as the other girls, she's not quite as thin," Hilfiger said the casting director told him.
The casting director then decided to dress Hadid in an oversized red poncho that "covered a lot of her body".
But Hilfiger has since set the record straight, telling Page Six he was "not happy" about the casting director's decision.
"The suggestion that I thought she wasn't thin enough upsets me to no end," he said. "Gigi is the epitome of perfection."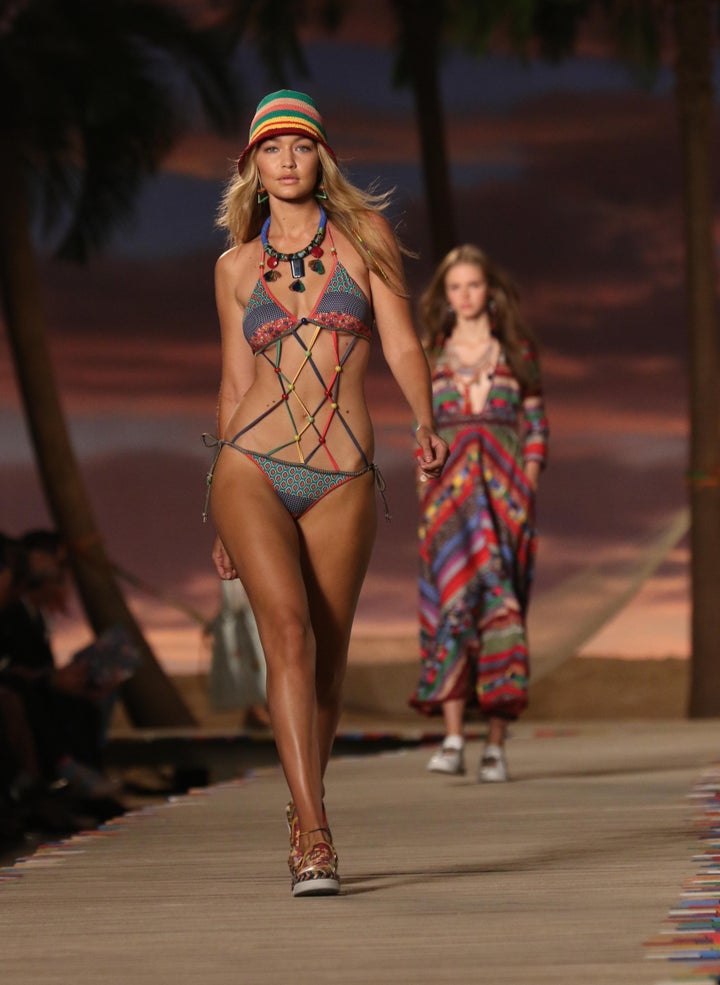 Hadid said that the whole "point" of Hilfiger's original interview was to convey that he was rooting for her the whole time.
She also revealed that the same stylist who dressed her in a poncho that "covered a lot of her body" was the one who put her in a bikini for the next Tommy Hilfiger runway show.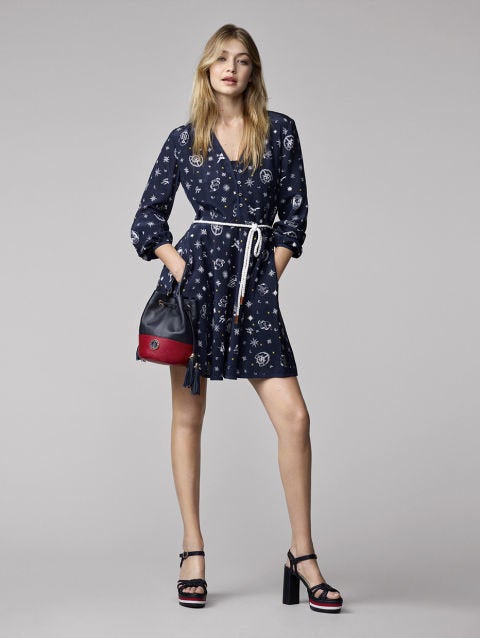 Gigi Hadid X Tommy Hilfiger