The incredible moment a five-year-old rescued her mum from drowning in the family pool has been caught on camera.
Allison Anderwald, from Portland, was laying on a sun lounger when she noticed her mum Tracey Anderwald face down in the water.
The footage shows Allison jumping in the water and swimming over to her mum, who had suffered a seizure, before holding her head up and pulling her to the side.
Allison laid her mother on the swimming pool stairs with her head above the water, then ran inside for help.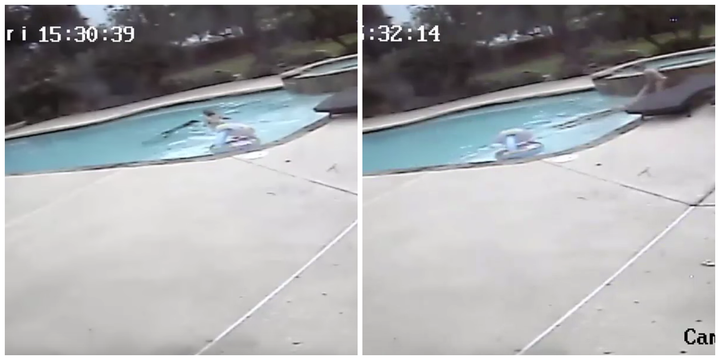 Seconds later, Allison's sisters and aunt came running outside to help Anderwald.
The mother was immediately taken to hospital and released without injuries.
Doctors said if Anderwald had been submerged just for one minute longer, she could have suffered "irreparable brain damage".
The mother said her daughter Allison had learned to swim at the age of two, but was "amazed" she knew what to do in an emergency.
"It's a miracle she knew how to react," added Allison's aunt Tedra.
"Anderwald was really heavy, and I could only get the top part of her out.
"And then her other daughters ran over and helped me get her out, and so, Allison was able to do that on her own."
Anderwald is now looking into why she suffered a seizure.
View the full footage below.