Listen to our weekly podcast Am I Making You Uncomfortable? about women's health, bodies and private lives. Available on Spotify, Apple, Audioboom and wherever you listen to your podcasts.
If there's one thing many parents worry about, it's their children's self-esteem.
And if you're a parent of girls, chances are you're even more concerned – research shows only 46% of girls globally have high self-esteem. In the UK, the figure is even lower (39%).
So, how can we protect girls' perception of themselves – and is there anything parents can do to boost it? Charlotte Markey, a psychology professor who has a 13-year-old daughter, believes the key lies in teaching girls to be accepting of different kinds of "normal".
"We should be aiming to differentiate between different shades of normal – and embracing it," she tells HuffPost UK.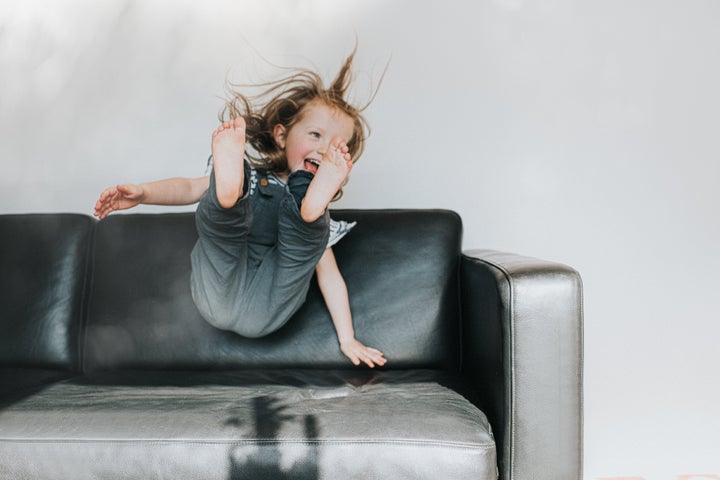 Markey wrote The Body Image Book For Girls, out in September, and covered off topics including body image, puberty, nutrition, exercise, and self-care. Her inspiration for the book came when she was pregnant with her daughter, now 13, and thought about what she lacked growing up as a young girl.
She remembers reading about puberty and hoping for more in the books when it came to female bodies. "I would think, 'There's three pages on body image – but I want a whole book on that!'.
"When I found out I was having a daughter I thought, 'Oh wow, I've been talking the talk on these issues; now I have to walk the walk'," she says. "Boys and men have similar issues but it doesn't resonate in quite the same way."
It wasn't until her daughter was a bit older that she started the book she'd dreamed about. She did a focus group with 1,000 adolescent girls – hearing about their thoughts and experiences of body image – as well as using her own expert knowledge as a psychologist.
When the book was ready, she got her daughter to proof-read some of it.
In fact, Markey's daughter was the first young person to read the book. "It was an interesting role reversal, particularly when it came to topics such as cosmetic surgery," she says. "Even at a young age, it felt like she had thought through it, and I was interested in her response. She said, 'It depends why someone would do it. If it's really for yourself, then it's different from doing it for someone else'."
Writing it has been a learning experience for Markey, so what has she taken away from the process? "Our kids are very thoughtful and insightful," she reflects.
"They might not get it all, but they're smart and they pick up on things. We have to watch how much we're role-modelling negative self-perceptions in front of our kids. How much do we care about how we look, and do we want our daughters to care? It's important parents try to stop some of the knee-jerk reactions and try to ask questions."
Reflecting on how she interacts with her daughter, Markey adds: "For me, I consciously don't make a big deal if I'm making a media appearance, and I don't want my daughter to see me trying on dresses. I don't talk about my food choices, other than to say that diets don't work.
"I think a shift with this generation [in how they view their bodies] is very possible. We just need to open a dialogue with them about it."
"I think a shift with this generation is very possible."
Markey says young girls should be "happy, self-assured and go out in the world and accomplish great things", without primarily focusing on their appearance. If we really want to help them grow up without hating their bodies, she says, "we need to listen to them – and trust them".
With this in mind, I decided to read Markey's book with my eight-year-old daughter and see how she responded. It was a little old for her to read alone, but she looked through the section on menstruation – learning something straight away: "I thought as soon as you first have your period, all of your blood would be bright red, but it taught me that it can actually be brown," she said.
And, when I asked her why she thought books like these are important, she replied: "So you know stuff you're not sure about or, if other people tell you stuff, or you see something on social media and you're not sure if it's right."
Markey agrees. "We're not going to get rid of social media," she says, "that's a losing battle. There are positives to it, which maybe aren't as obvious."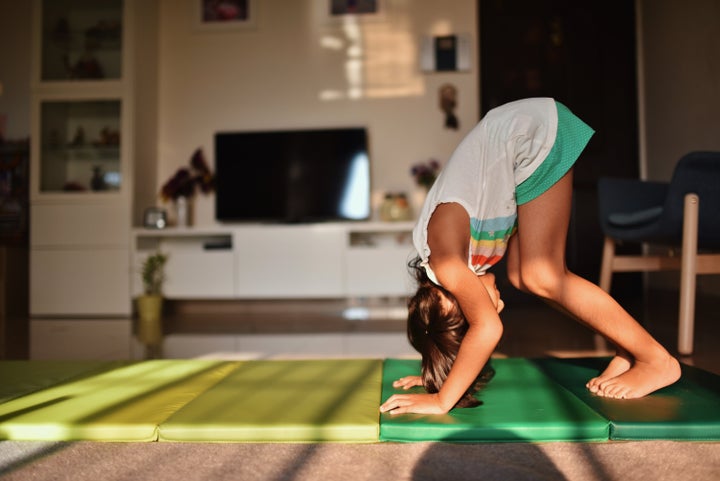 "We should encourage young girls to follow positive influencers on Twitter and Instagram," says Markey. "The trick is helping girls filter out people who are negative and affect their sense of self." Some kids are going to be more influenced that others, she says. Some will hear your suggestions about who to follow and act on them – and others will do the opposite.
Ultimately, as parents, it's important to remind young girls that all bodies are different. "If we can teach the next generation to be more accepting of themselves and of diversity, the negative influences around them could be neutralised," she adds.
"It's not that our daughters won't care about makeup or clothes – we just don't want it to be sapping their energy."