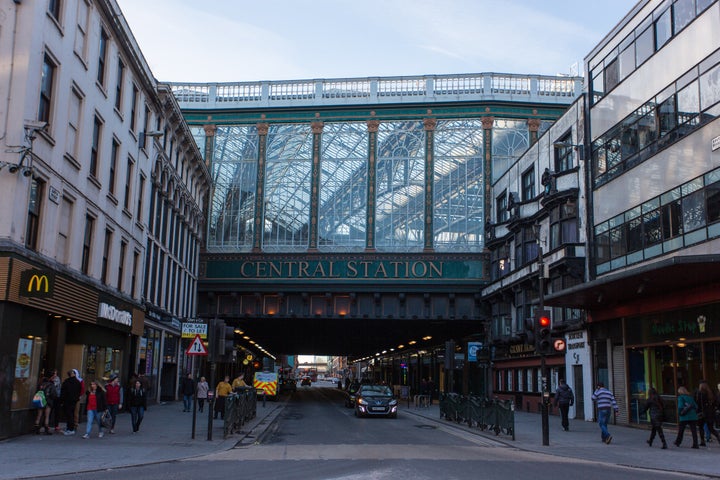 Glasgow's Central Station has been closed after a man fell from the window of a nearby hotel.
Emergency services were called to nearby Gordon Street in the city just after 11am on Friday.
The Evening Times reported an eyewitness who said police officers were holding onto the man by his ankles before he fell into the outdoor seating area of a coffee shop.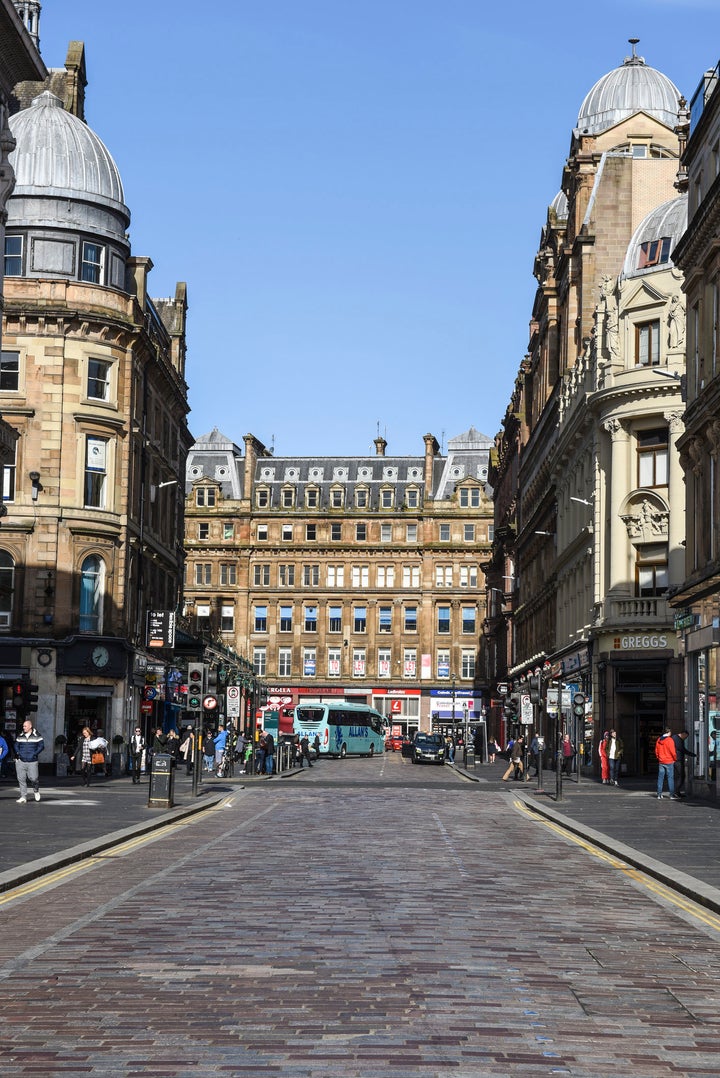 "I thought he was chucking stuff out the window to the street below, but I looked up and I saw the guy was actually hanging out the window.
"The cops had a hold of him, and he was literally hanging out of the window naked with the police holding on to him by his ankles.
"He was wriggling, trying to get away from the cops, and after about five minutes down he went, three floors, and landed on the table in the coffee shop right outside Central Station."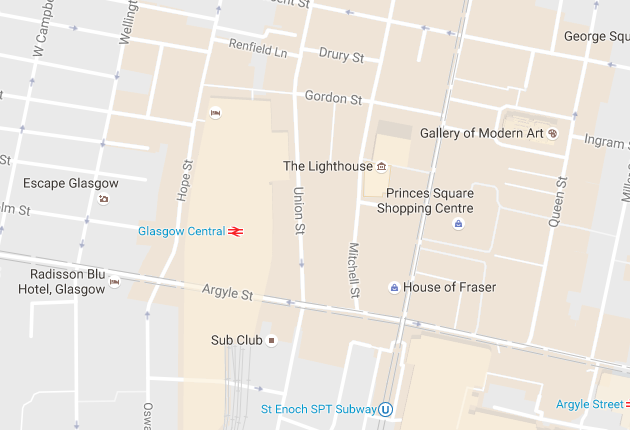 The railway station was shut down as a result of the police operation, with Gordon Street the main access point for passengers.
Passersby reported high numbers of police in the area.
Police Scotland told The Huffington Post UK: "Emergency services are in attendance in Gordon Street Glasgow after a man fell from a window.
"The man has been taken to the Queen Elisabeth University Hospital."
At the time of publication, police didn't have an update on the man's condition.