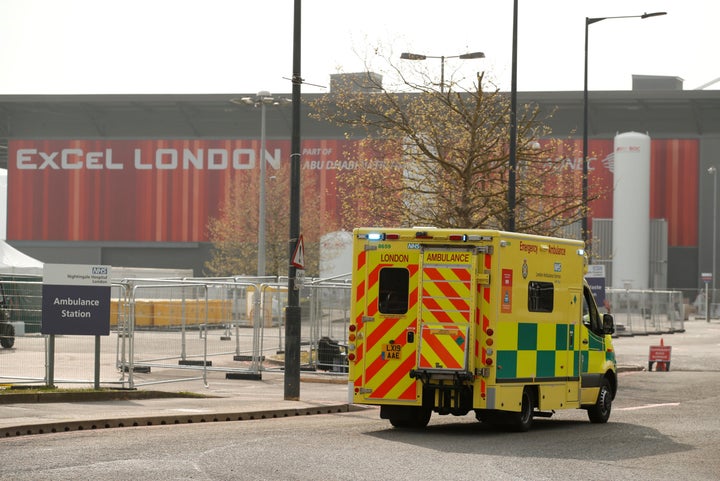 The worldwide death toll linked to coronavirus has hit 100,000, according to Johns Hopkins University.
Almost 9,000 of those have been recorded in the UK after the number rose by 980 in 24 hours.
The death toll kept by Johns Hopkins University hit the sad milestone, though the true number of lives lost is believed be much higher because of limited testing, different rules for counting the dead and cover-ups by some governments. The number confirmed to be infected was more than 1.6 million.
In the US, deaths climbed past 16,700, with close to half in New York state. Still, there were signs of hope.
New York state reported 777 new deaths, down slightly from the day before, for an overall toll of more than 7,800.
UN secretary-general Antonio Guterres has warned that the coronavirus pandemic is threatening international peace and security as world leaders warn against relaxing social distancing rules during Easter.
Guterres told the UN Security Council the pandemic could potentially lead "to an increase in social unrest and violence that would greatly undermine our ability to fight the disease".
The council is the UN's most powerful body and it has been silent on Covid-19 since it started circling the globe in January.
But after Thursday's meeting the council issued its first brief press statement, saying it expressed "support for all efforts of the secretary-general concerning the potential impact of the Covid-19 pandemic to conflict-affected countries".
It came after world leaders and health officials warned that hard-won gains in the fight against coronavirus must not be jeopardised by relaxing social distancing over the Easter holidays.
A spike in deaths in the UK and New York and surges of reported new infections in Japan and in India's congested cities make it clear that the battle is far from over.