The first Sunday of the year in Hollywood (and, indeed, the rest of the world) has come and gone, which means one thing— the Golden Globes are over for another year.
The 76th annual ceremony took place while most of the UK was asleep, and saw stars from both the big and small screens hit the red carpet at the Beverly Hilton Hotel.
Sandra Oh and comedian Andy Samberg took on hosting the proceedings, and were the first seen together on the red carpet, while the former also struck a pose with her 'Killing Eve' co-star Jodie Comer.
Also among the nominees were British actor Richard Madden, who was up for his star turn in the hit drama 'Bodyguard', and was also one of the first to hit the red carpet, looking very swish in a tuxedo and aviator sunglasses.
Meanwhile, some of the more daring looks came from nominees like Lady Gaga – who lived up to her reputation for unusual fashion choices – and Timothée Chalamet from 'Beautiful Boy', who paired what looked like a spangly harness with a more traditional black shirt.
Meanwhile, Bradley Cooper (who co-starred in 'A Star Is Born' with Gaga, as well as directing it), the trio of female stars from 'The Favourite', the cast of 'Black Panther' and even Mary Poppins herself, Emily Blunt were also in attendance.
Take a look at all the must-see snaps from this year's ceremony below...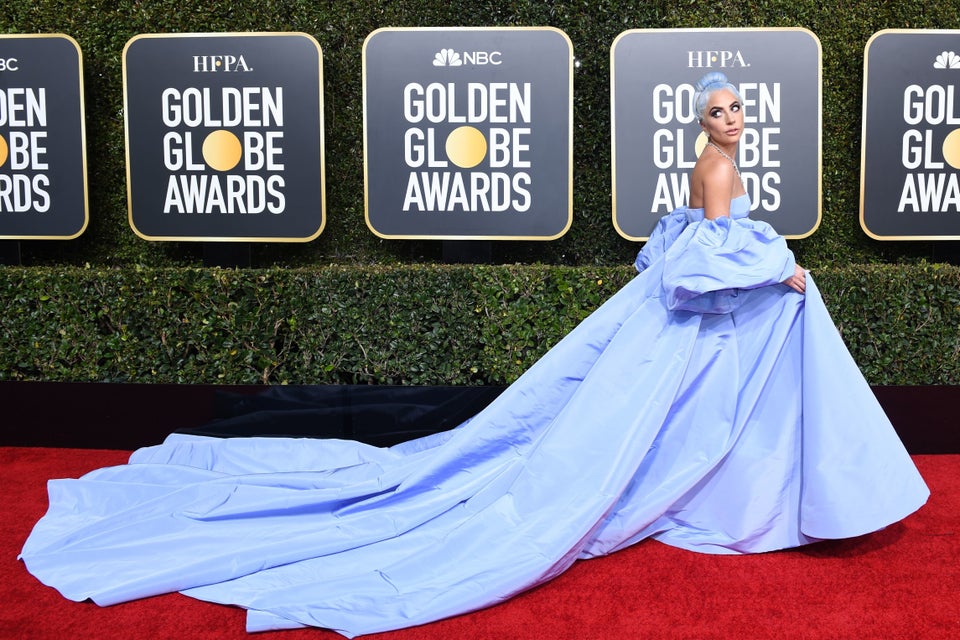 Golden Globes 2019 Red Carpet Pics