If the barista at your everyday coffee shop knows your order as soon as you step in the door, it's time to switch up your hot drink game.
Considering we drink around 55 million cups of coffee a day and around 6 billion cups of tea a year, there's scope for some new ideas. Here's a few of our favourites – added health benefits included.
1. Chai tea
Popularised in this country by the big coffee chains as 'chai lattes,' the versions sold on the high street tend to be more sugar than spices. But this Indian take on the drink is best made at home, where it can be loved in its more subtle, less cloying intended form. To make, bring a pan of water to the boil. Add a teaspoon of cinnamon, ground ginger, a few cardamom pods (shown to help boost metabolism) and a little grated ginger, before adding a teabag. Leave on a soft simmer for a couple of minutes before adding a touch of honey to sweeten. Sieve, pour into mugs and finish with whole, semi-skimmed or lactose-free milk.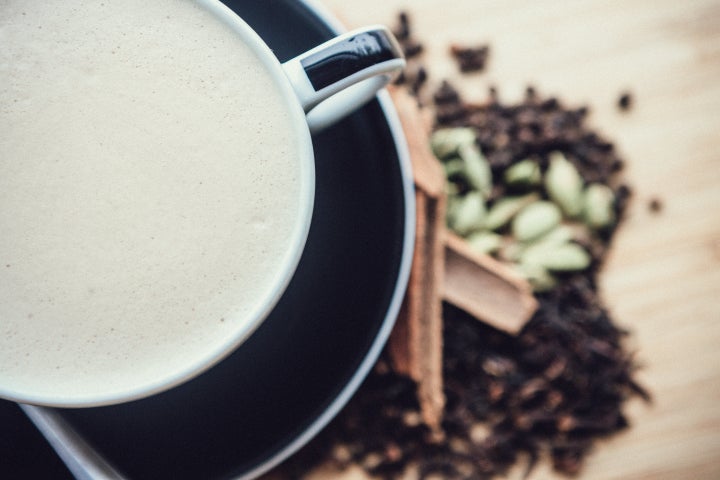 2. Turmeric latte
The piquant spice (usually found adding a mellow earthiness to curries) has had a liquid transformation. As well as looking like a spark of sunshine, it's got a load going for it, health-wise. According to one study, the yellow powder is able to reduce DNA breakages by half, with the raw form (as opposed to cooked into a dish) noted for its anti-inflammatory properties. To get in on the action, bring a pan of whole, semi-skimmed or lactose-free milk to a gentle simmer, but don't allow it to come to a boil. Sprinkle in two teaspoons of turmeric, grate in a little ginger, drop in a star anise and add a half teaspoon of sugar to sweeten.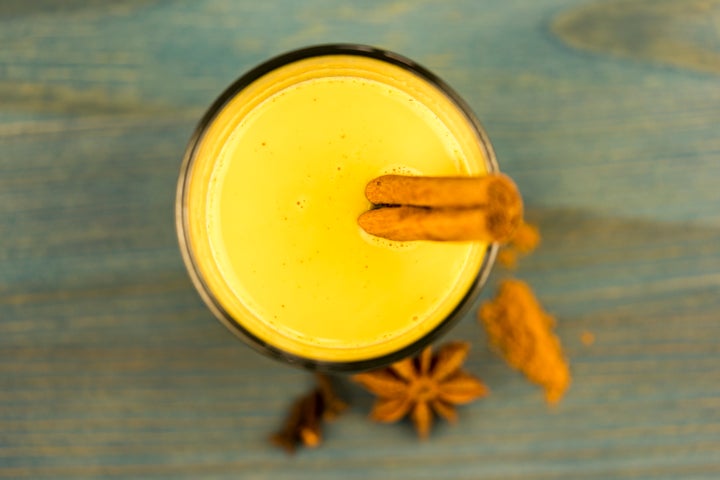 3. Matcha
Famed for its health-boosting properties (studies show that matcha powder contains 10 times the antioxidants of regular green tea) this vibrant grind of pure green tea leaves is a perennial favourite. While served the traditional Japanese way – whisked quickly into hot water – it can prove a tad bitter for the uninitiated, turning it into a 'latte' is easy. Whisk up half a teaspoon of powder into about a quarter of a cup of hot water. In a saucepan, heat up three quarters of a cup of milk. Mix the two together and add a dash of honey or maple syrup if you like.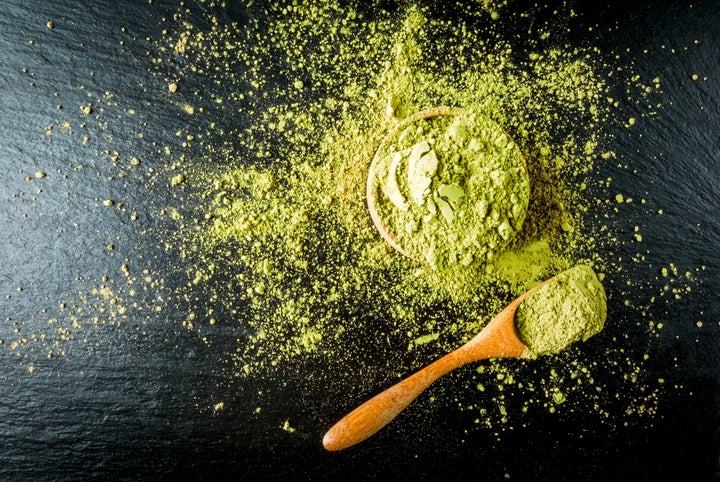 4. Yerba mate
Drunk in South American countries the way we drink tea (i.e. at every social occasion, all day long), this brew is made using the leaves of the Ilex paraguariensis plant. It's caffeinated – less so than coffee, but more so than tea – with 85 mg a cup, so is used as a way to achieve a gentle alertness. To make at home, either buy it in tea bag form from a specialist shop, or brew a loose leaf mix in a cafetiere. Top with a splash of milk if you fancy.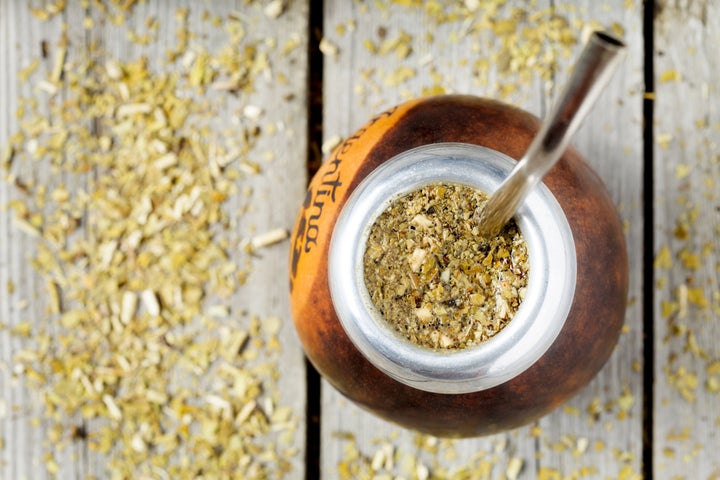 5. Mushroom tonic
Hear us out. We're not suggesting slicing a handful of Portobello and chucking them in milk, but, instead, a blend of goodness-packed funghi in powdered form, ready to blitz with hot water and milk. You can pick them up ready-made at Planet Organic stores, or buy the powder to DIY. Either way: don't be alarmed, this is not as bad-tasting as you might first assume. Promise.