She wrote on her Facebook page: "Honestly I don't have energy to talk about the racial violence of white people any more. Yes ALL white people.
"Because most of ya'll don't even realise or refuse to acknowledge that your existence, privilege and success as a race is built on the backs, blood and death of people of colour. Your entire existence is drenched in racism. From micro-aggressions to terrorism, you guys built the blueprint for this shit."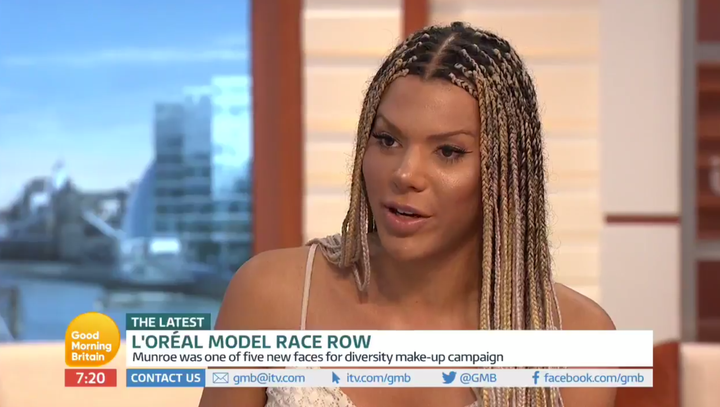 However, true to form, Piers wasn't really in the mood for listening.
He kicked off the interview by asking Munroe why "we shouldn't be offended, as white people" by what she wrote, to which she explained: "Socialisation has placed all white people in a certain privilege, meaning that if you are not dismantling racism or helping to dismantle racism then you are part of the problem, because that makes you complicit.
"You need to actively work with people of colour to put diversity, which [L'Oréal's] campaign was about, into place. And when L'Oréal fires me for speaking about the origins of racism, that goes completely against what diversity is. The reason we need diversity is because we have racism."
At that point, Piers had gone a whole 30 seconds without speaking, and interjected: "You don't think any white people on the planet are doing what you just suggested?"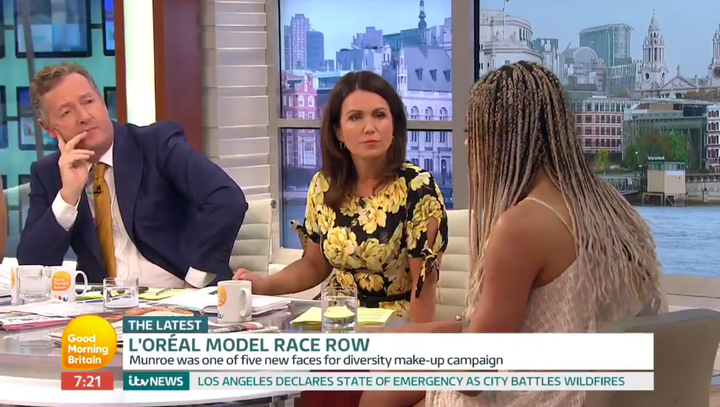 "I didn't say that," Munroe responded, "I'm talking about a structure that all white people sit on.
"I'm talking about society, I'm not talking about literally every single white person."
The conversation then turned to other societal divides such as sexism, with Munroe saying: "Sexism doesn't come from women, so of course it's caused by men. This is a social construct."
Piers was having none of it, interrupting to ask whether Munroe believed women "could be sexist", and when the model stated that she doesn't believe women can "enforce misogyny", to which the host spat: "What a load of nonsense."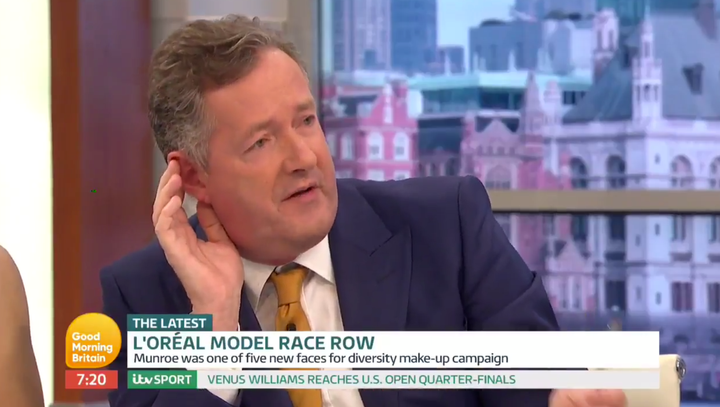 Munroe was then asked to "explain" the ideas of a patriarchy to viewers, to which Piers responded: "The five most powerful people in this country currently are women. How does that sit with your patriarchy?"
Last week, in response to being fired by L'Oréal, Munroe clarified her comments about systemic racism in a lengthy post on her Facebook, in which she insisted: "When I stated that 'all white people are racist', I was addressing that fact that western society as a whole, is a SYSTEM rooted in white supremacy - designed to benefit, prioritise and protect white people before anyone of any other race.
"Unknowingly, white people are SOCIALISED to be racist from birth onwards. It is not something genetic. No one is born racist.
"We also live in a society where men are SOCIALISED to be sexist. Women are SOCIALISED to be submissive. Gay people are SOCIALISED to be ashamed of their sexuality due to heterosexual people's homophobia. Cisgender people are SOCIALISED to be transphobic.
"We do not need to be this way. We are not born this way and we can learn to reject it."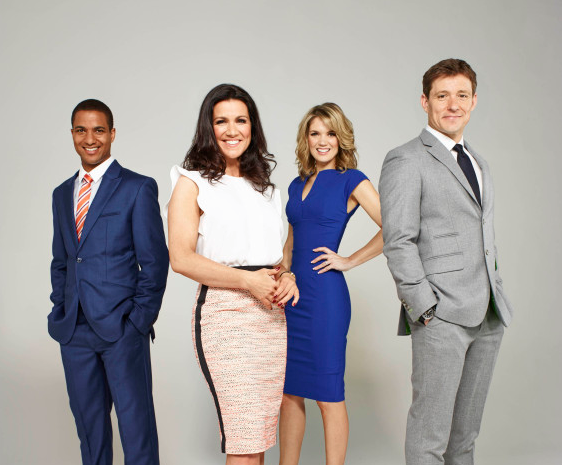 Good Morning Britain's Highs And Lows