Google Maps, the world's most popular map app, now indicates whether locations are wheelchair-friendly.
The new feature is designed to make the service easier to use for people with disabilities, as well as those using canes and parents with prams.
It was developed by a team of Google employees who made use of the company's "20 per cent" policy.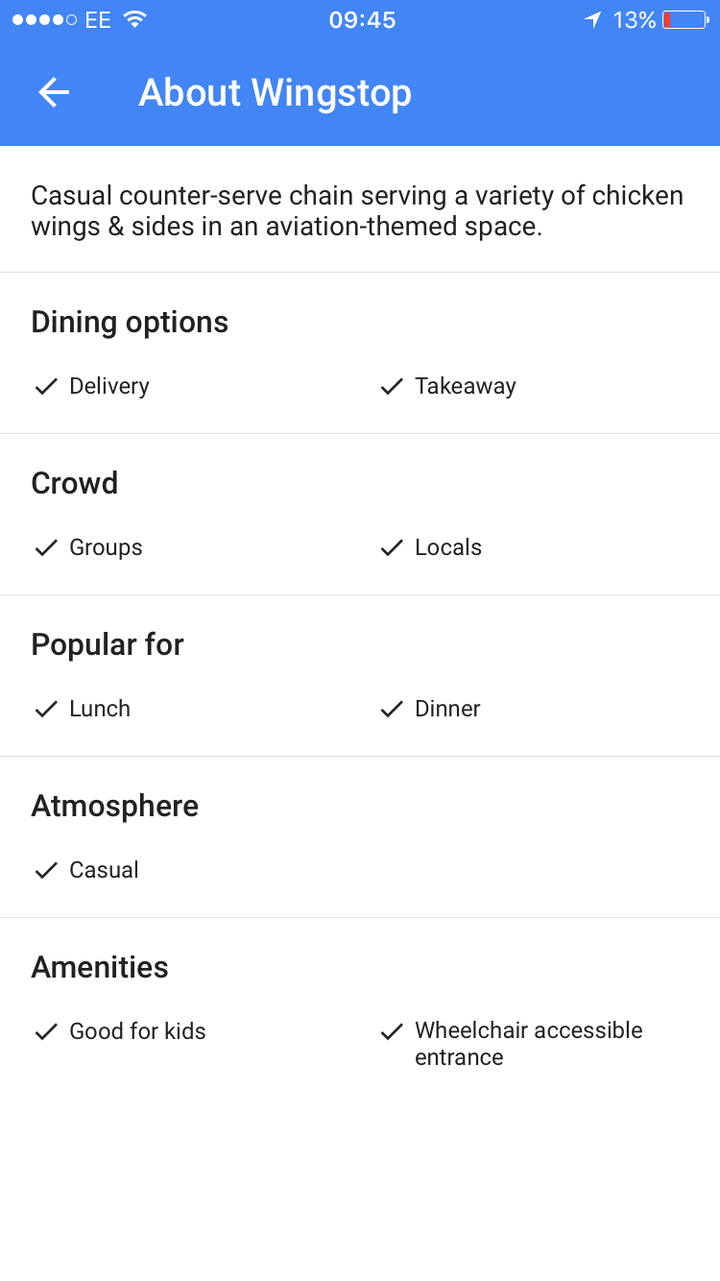 The initiative, which lets staff spend 20 per cent of their working time on side projects, is waning in popularity after employees were forced to ask permission to take it.
But since its announcement more than a decade ago, it has spawned some of Google's most successful products, including Gmail, AdSense and Google News.
The latest project was led by Rio Akasaka, a product manager on Google Drive, the cloud storage service.
"Accessibility at Google is a big deal," he told Business Insider. "But it's often facilitated by whether or not there's a legal requirement, or some sort of requirement we need to adhere to."
In this case, there isn't. But Akasaka says the change will ensure Google lives up to its mission to make the world's informational universally accessible.
Akasaka's team source information on accessibility from its "local guides", Maps users who feed back on places they visit.
A time of five to 10 Googlers spent a year developing accessibility guidelines for the app.
At the moment, it appears that the feature is only available on the mobile app in the US.
Popular in the Community