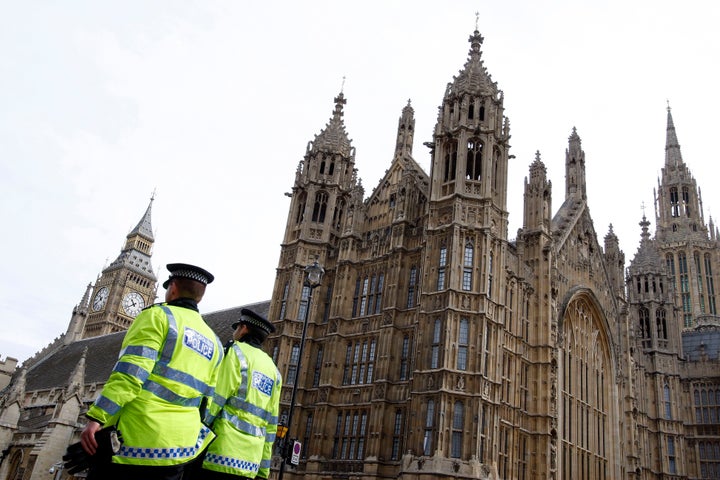 MPs should not "close ranks" to protect colleagues accused of sexual assault, a survivors' charity has said, as a minister defended the decision not to suspend the whip from an MP accused of rape.
Tory chief whip Mark Spencer said on Monday the party takes the matter "very seriously" but would wait until the police reached a "conclusion" before acting.
Questioned about Spencer's inaction, business minister Nadhim Zahawi told BBC Radio 4: "I think it's only right that we wait for the police to complete their investigation.
"They are very, very serious cases and when the information is finally in the public domain, people realise as to why people have behaved in a particular way."
Alex Feis-Bryce, the chief executive of Survivors UK, reported a sexual assault a decade ago by an MP who was "widely known to be someone to avoid for young male researchers" in Parliament.
The case went to trial and the MP was cleared.
But Feis-Bruce told HuffPost UK: "I was astounded by the desire to close ranks and how prevalent 'known/open secrets' are about sexual harassment and misconduct in Parliament. There is a culture of silence and this is often preserved across party divides. In this case, the fact that the whip has not been withdrawn highlights the lengths people will go to to close ranks.
"I think it's really important for MPs to be held to as high standards as other professionals. If anyone else, in any other profession, did that their position would be seriously questioned.
"Sexual violence, at its foundation, is about an abuse of power. Unless MPs are properly held to account for their behaviour, the culture in Parliament will never change.
"When people in positions of power commit sexual offences, their victims often feel that their influence is such that there's absolutely no point in taking it forward. When people are named, it very often empowers others to speak out. When prosecutions and convictions for sexual violence are so low, we cannot simply rely on the criminal justice system to be the only test for what is acceptable behaviour for elected officials."
Shadow safeguarding minister Jess Phillips has criticised the Tories for failing to suspend the whip from the MP, which would effectively eject him from the party.
The Labour MP told Times Radio it sent a "terrible message" that senior figures were still able to secure "protection" with their Westminster status.
Speaking to Sky News, Spencer said: "I think it is down to the police to do that thorough investigation, not for the Whips Office to investigate this alleged crime, it is for the police and the authorities to do that.
"Once they've come to that conclusion, then we can assess where we're at and the position that the MP finds themselves in.
"Of course, we've got to bear in mind the victim. We don't want to do anything to identify the victim at the same time."
A Conservative Party spokesperson said: "We take all allegations of this nature extremely seriously. As this matter is now in the hands of the police it would be inappropriate to comment further."