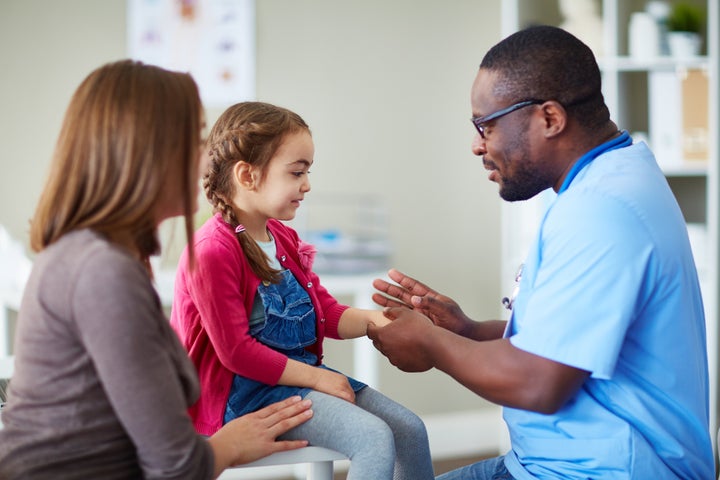 GP consultations in the UK are among some of the shortest in Europe, lasting just under 10 minutes on average, a new study has found.
Researchers assessed the time length of primary care consultations worldwide and found a huge disparity in the amount of time allocated to patients. People in Sweden reported the longest consultations, lasting 22.5 minutes on average, while those in Bangladesh managed to obtain just 48 seconds with a doctor.
Shorter consultation times have been linked to poorer health outcomes for patients and a heightened risk of burnout for doctors.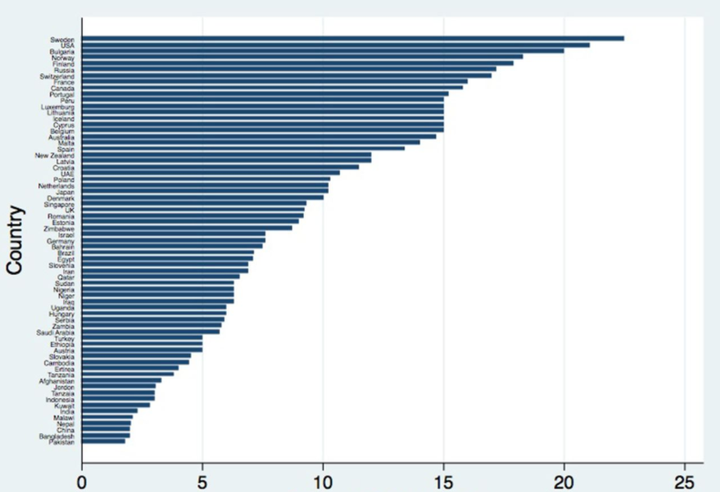 As demand for primary health care rises around the globe, the length of a consultation has increasingly come under pressure. Analysing the potential impact on patients and the wider healthcare system, researchers reviewed the data on consultation length from 178 relevant studies covering 67 countries and more than 28.5 million consultations.
They included both peer reviewed research and the 'grey literature' - research produced outside of traditional academic or commercial channels - published between 1946 and 2016 in English, Chinese, Japanese, Spanish, Portuguese and Russian.
The results, published in the journal BMJ Open, showed that average consultation length varied widely. People in Sweden, the USA and Bulgaria reported the longest time spent in consultations, lasting 20 minutes or more.
Meanwhile consultations in Belgium, Cyprus, Iceland, Lithuania, Luxembourg, Peru, Portugal, Canada, France, Switzerland, Russia, Finland and Norway lasted between 15 and 20 minutes.
In 15 countries, which represent around half of the world's population, the average appointment lasted less than five minutes. And it lasted under 10 minutes in a further 25, including the UK.
A spokesperson for the NHS said it's "important that GPs have enough time with their patients" and added that it is working with others, including the Royal College of GPs, to invest in the future and make this happen.
"Our five year investment plan will significantly expand the workforce, reduce unnecessary paperwork and look at new ways of working to ensure they can do just that," they told HuffPost UK.
In developed countries, average consultation time seemed to steadily increase: by 12 seconds a year to over 20 minutes in the US, and by just over four seconds a year to 10 minutes in the UK.
However the UK started from a low baseline and researchers estimate that it will only reach a length of 15 minutes by 2086.
They aired concerns that consultation length seems to be shortening in some low and middle income countries, which may impact population growth and the expansion of treatment options.
The analysis showed that length of consultation was significantly associated with national spend on healthcare per head of the population, the number of primary care doctors per 1,000 of the population and doctor burnout.
But it was not associated with the number of consultations per patient in a given year, the number of diagnostic tests requested by the doctor, the number of attendances at emergency care departments and patient satisfaction.
Shorter consultation length has also been associated with multiple drugs prescribed to a patient, overuse of antibiotics, and poor communication with patients, the researchers added.
They concluded: "Average time is an established measure of quality and used [by the World Health Organisation and the International Network for Rational Use of Drugs] as a measure to promote the safe and cost effective use of drugs - it should be universally and regularly reported, and over time, be accepted as an essential measure on the quality of health services around the world."