We visit our GPs to improve our health, but travelling to some doctor's surgeries could actually worsen conditions like asthma due to the high levels of air pollution that surround them, new research suggests.
Around 17.9 million NHS patients in England are registered at a GP practice that exceeds the World Health Organisation annual limit for PM2.5 air pollution, the data suggests – equivalent to nearly one in three of us.
PM2.5 is a measure of tiny particle pollution or "particulate matter" that's the size of 2.5 microns or less. The majority this pollution comes from road transport and PM2.5 has been linked to causing and worsening diseases including asthma, coronary heart disease, stroke and lung cancer.
Outdoor air pollution in both cities and rural areas was estimated to cause 4.2 million premature deaths in 2016, largely due to PM2.5, according to the WHO.
Polly Billington, director of UK100, which conducted the analysis, said the latest figures show air pollution is a national problem that must be addressed.
"Some of the most vulnerable groups of people including young children and older people will walk to their GP, often to get help with respiratory conditions like asthma and bronchitis," she said. "This shows the real danger to their health of the air pollution in their communities."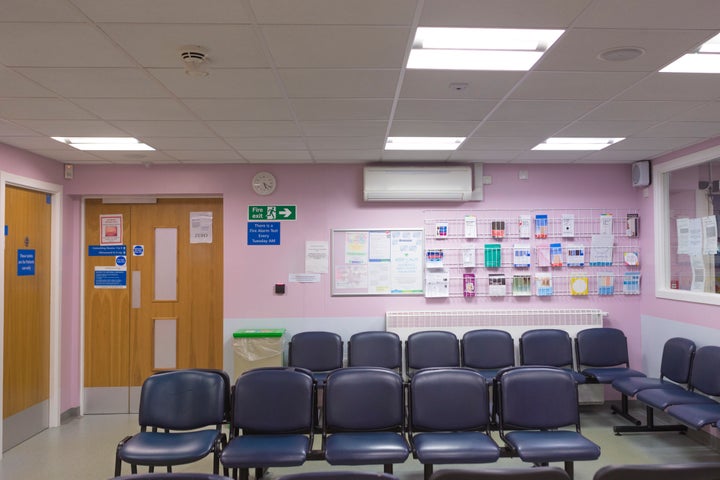 Perhaps surprisingly, some of the worst affected areas are outside London, several in coastal areas. The top 10 most polluted GP practices are located in Barrow in Furness, Lowestoft, Penzance, Ipswich and Portsmouth.
Birmingham has the most numbers of patients at toxic GP surgeries, with nearly half a million patients registered in areas that exceed WHO air pollution limits. This is followed by a number of London boroughs including Lambeth, Newham and Wandsworth.
The 10 GP Surgeries with worst levels of PM2.5 air pollution in England, according to the data, are:
1. Atkinson Health Centre, Barrow-in-Furness, LA14 2LR
2. Norwood Medical Centre, Barrow-in-Furness, LA14 5ES
3. Alexandra & Crestview Surgeries, Waveney, NR32 1PL
4. Duke Street Surgery, Barrow-in-Furness, LA14 1LF
5. The Family Practice, Barrow-in-Furness, LA14 5SL
6. Morrab Surgery, Penzance, TR18 4EL
7. Dr Solway & Dr Whale Practice, Ipswich, IP4 2PZ
8. Orchard Medical Practice, Ipswich, IP4 2PZ
9. The Hanway Group Practice, Portsmouth, PO1 4ND
10. Kirklands Surgery, Portsmouth, PO3 5AF
Meanwhile the 10 local authorities with most numbers of GP patients registered at surgeries that exceed PM2.5 air pollution WHO limits in England, are:
Simon Stevens, chief executive of NHS England said the NHS is trying to proactively tackle the problem of air pollution.
"The NHS Long Term Plan sets out how better use of technology can help make up to 30 million outpatient appointments – and the millions of patient journeys to hospital they involve – unnecessary." he said.
"The NHS has already cut its carbon footprint by 11% between 2007 and 2015 and now we are working to cut emissions from the NHS fleet by 20% by 2024, with at least 90% of vehicles using ultra-low emission engines. Bold action like this has been estimated to help avoid over 50,000 cases of coronary heart disease and almost 10,000 cases of asthma by 2035."