Almost every week, Graham Norton knocks it out of the park when it comes to his celebrity guests, but now he's revealed the secret to building the perfect sofa line-up.
Graham has said that once producers on his BBC show have cast their biggest booking, they then specifically seek out celebrity fans of theirs, hopefully sparking moments of them getting star struck.
Speaking on an upcoming episode of the Bad On Paper podcast, Graham said: "You can come up with a dream line-up but they're not there, so what we tend to do is go for your star booking first – the biggest star.
"If you've got Tom Hanks, you kind of build from there, going 'who would be good with Tom?' And then you can go to a British celebrity and go, 'Look, I know you're a huge Tom Hanks fan, do you want to sit on the couch and meet him?' because celebrities are just like us – they fanboy and fangirl people as well!"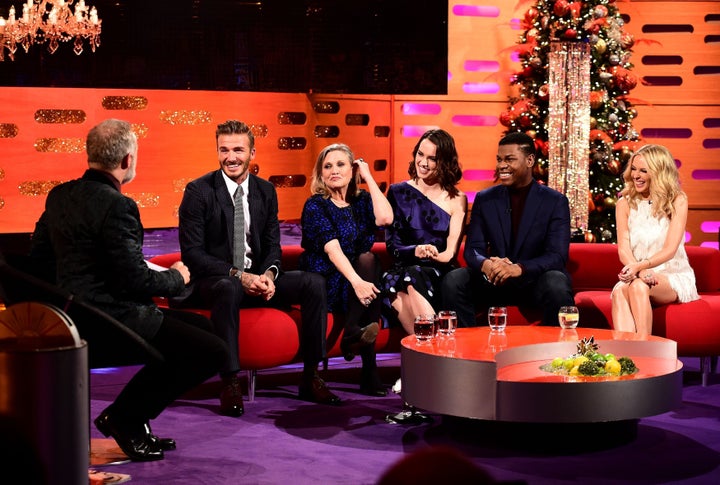 Recalling one particular meeting between Years And Years singer Olly Alexander and Rihanna, Graham continued: "He came over and sat beside Rihanna, who was on for Ocean's 8, and he really did sort of lose his mind.
"He was so excited and happy to meet Rihanna and it was just lovely. I felt like I was doing Make A Wish foundation or something."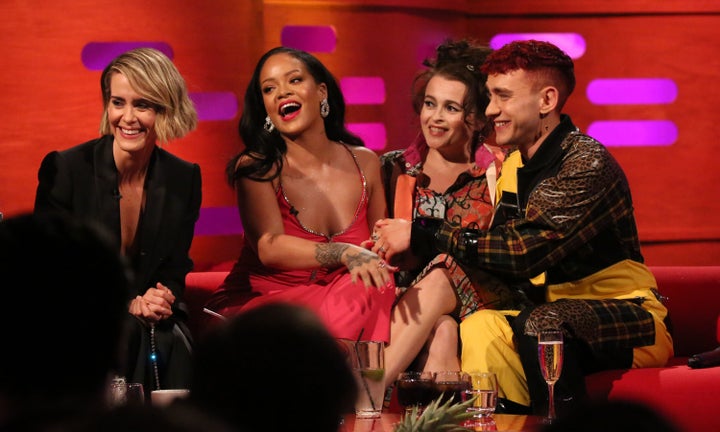 Asked who he is in awe of when they take a pew on his couch, Graham said: "I'm not quite as bad now and I'm not normally star struck.
"Normally, you introduce them and then after a second they stop being famous and become a person because they've got nostrils. But Tom Cruise, there is something about him that you don't ever get past the fact it's Tom Cruise.
"Even Tom Hanks becomes sort of a man, Will Smith becomes kind of a person, but Tom Cruise is just a movie star."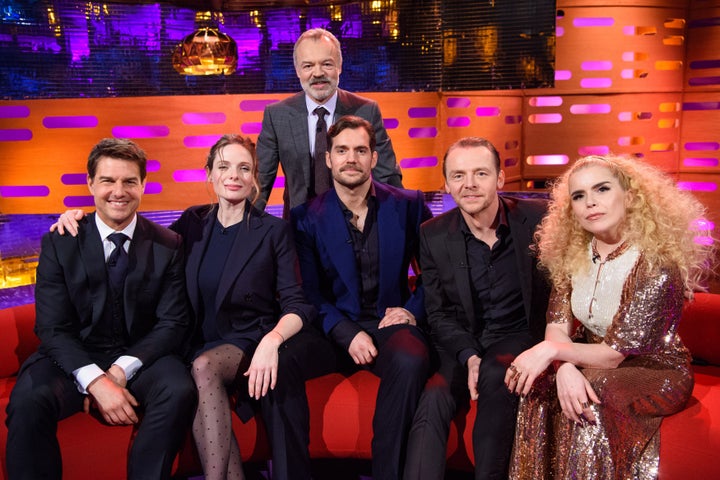 Graham has recently been on a press tour of the US where he has been spilling various secrets about his hit BBC chat show.
Graham is back for a new series of The Graham Norton Show on Friday, with guests Dame Helen Mirren, RuPaul, Jack Whitehall, Simon Reeve, and Alphabeat.