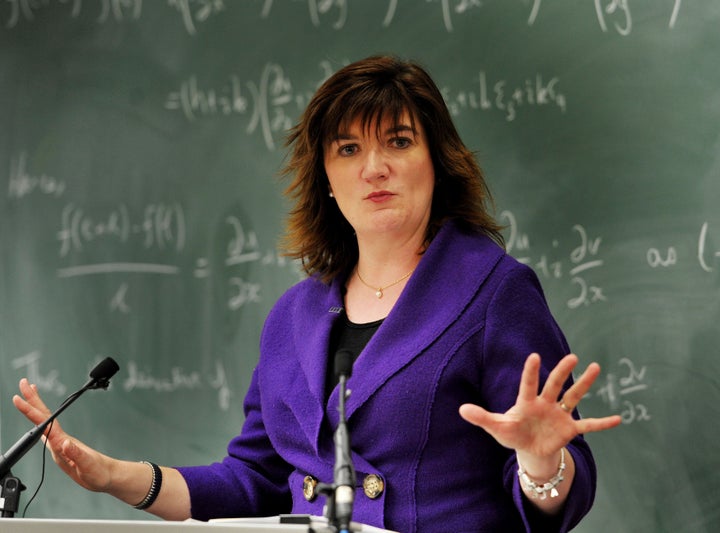 Theresa May's new grammar schools policy has been condemned by ex-Education Secretary Nicky Morgan, who said it could "undermine six years of progressive education reform".
Morgan, whom May sacked on becoming prime minister, suggested the controversial plan would make "a rigorous academic education does not need to be the preserve of the few".
Morgan wrote on her Facebook page: "I believe that an increase in pupil segregation on the basis of academic selection would be at best a distraction from crucial reforms to raise standards and narrow the attainment gap and at worse risk actively undermining six years of progressive education reform."
"The evidence is now incontrovertibly clear that a rigorous academic education does not need to be the preserve of the few.
"Instead schools serving some of the most disadvantaged communities in the country have shown that with high expectations, good teaching and strong leadership, it is possible to build a truly comprehensive school system in which every child is able to achieve excellence."
She "urged" the Government to focus instead on "tackling areas of entrenched academic underperformance".
"In doing so we can ensure that every single child can benefit from the type of education pupils already receive in the best academies and free schools"
Morgan tweeted that the "idea of more selection is the answer is wrong".
HuffPost UK's Paul Waugh said Morgan's position raised questions about whether May's radical plans would even pass the Commons, where the Tories have only a narrow majority.
May unveiled details of her radical proposals on Friday, with fresh moves to force the best state and private schools to take in more "working class" children - and not just the poorest.
She announced children would be able to enter grammars at 14 and 16, rather than only aged 11 as in the past.
Several Tory MPs were also uneasy at the proposals but May insisted that her critics were aiming their fire at the old system of secondary moderns - the schools children who failed the 11 Plus exam would be sent to - rather than her new plans for "a truly meritocratic Britain".
The grammar school plan is not mentioned on the Tories' 2015 election manifesto. Baroness Smith, Labour's leader in the Lords, suggested May would have to win another General Election with the plans in a fresh manifesto for the Lords to accept it.