Millions of pounds are expected to be wagered during this week's Grand National festival, but animal rights campaigners say the famous race course is still "a significant killer of horses".
Last year's three-day carnival was the deadliest in 16 years with six horses dying as a direct result of the event, although none during the feature Grand National race itself.
Since 2000, the highly lucrative festival, which begins Thursday at Aintree, Merseyside, has claimed the lives of 48 horses.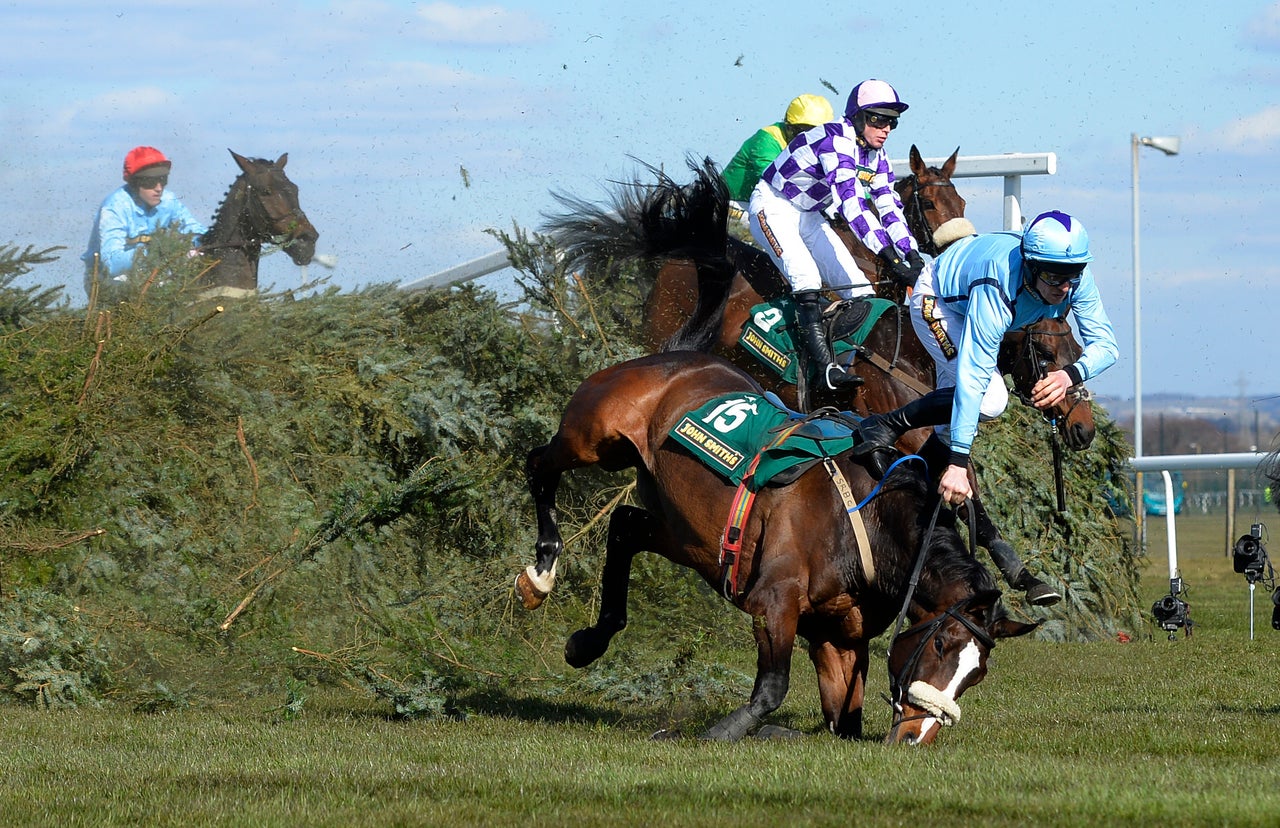 Organisers have said the "safety for horses is a top priority" but declined to give The Huffington Post UK examples of any changes made to the event this year to make it safer for horses and riders.
A spokesperson for the Grand National Festival said they "continue to carefully review" races to "ensure these are as safe as possible".
With 40 horses due to jump 30 fences over a course that spans nearly four and a half miles on Saturday, the world-renowned Grand National is the most gruelling course in the British racing calendar.
Fourteen of the fences are jumped twice and fences 15 and 16 are jumped once.
Becher's Brook is the race's most infamous fence and deemed the deadliest by animal rights advocates. Fence 4, Canal Turn, Valentine's Brook and The Chair also prove particularly challenging.
The graphic below shows the "deadliest" fences in the Grand National race, as recorded by Animal Aid. It breaks down which horses that have died at each fence and why the jump is so challenging.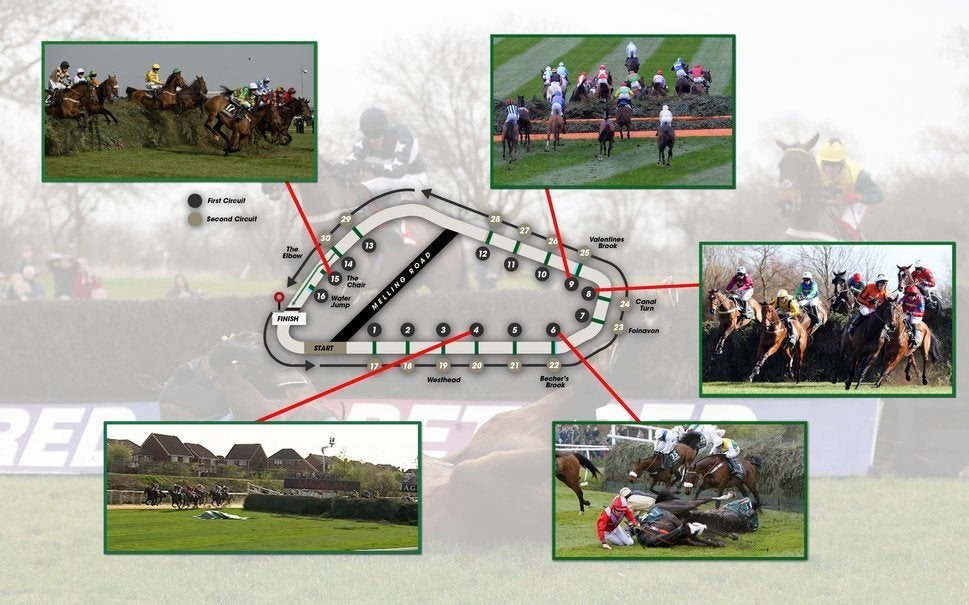 The 'deadliest' fences listed by Animal Aid:
Fence 4 (& 20) - five horses have died in 50 years.

Ornais: 2011 – Fell and died instantly from a broken neck
McKelvey: 2008 – Ran loose after falling at this fence and was subsequently destroyed.
Other deaths: Manx Magic, Do Rightly, Smith's Band.
Why this fence is so challenging:

Animal Aid describes this as the "most underestimated fence with regards to its high fatality rate". They say it is not clear why it has proven so deadly.
Fence 6 (& 22) - Becher's Brook - 10 deaths in 50 years.
Examples of deaths:
According To Pete: 2012 – Broke his shoulder when landing upon a fallen horse at this fence.
Synchronised: 2012 - The Gold Cup winner fell at this fence before sustaining a hind leg break as a consequence of running loose.
Dooney's Gate: 2011 – His back was broken after he fell and was hit by another horse.
Other deaths: Alverton, Winter Rain, Dark Ivy, Brown Trix, Seeandem, Eudipe.
Why this fence is so challenging:
The fence's positioning and its angle are both problematic for horses, according to Animal Aid. The fence is angled and is not jumped head-on. Jockeys also tend to steer their mounts to the nearside, accentuating the angle to be jumped even more.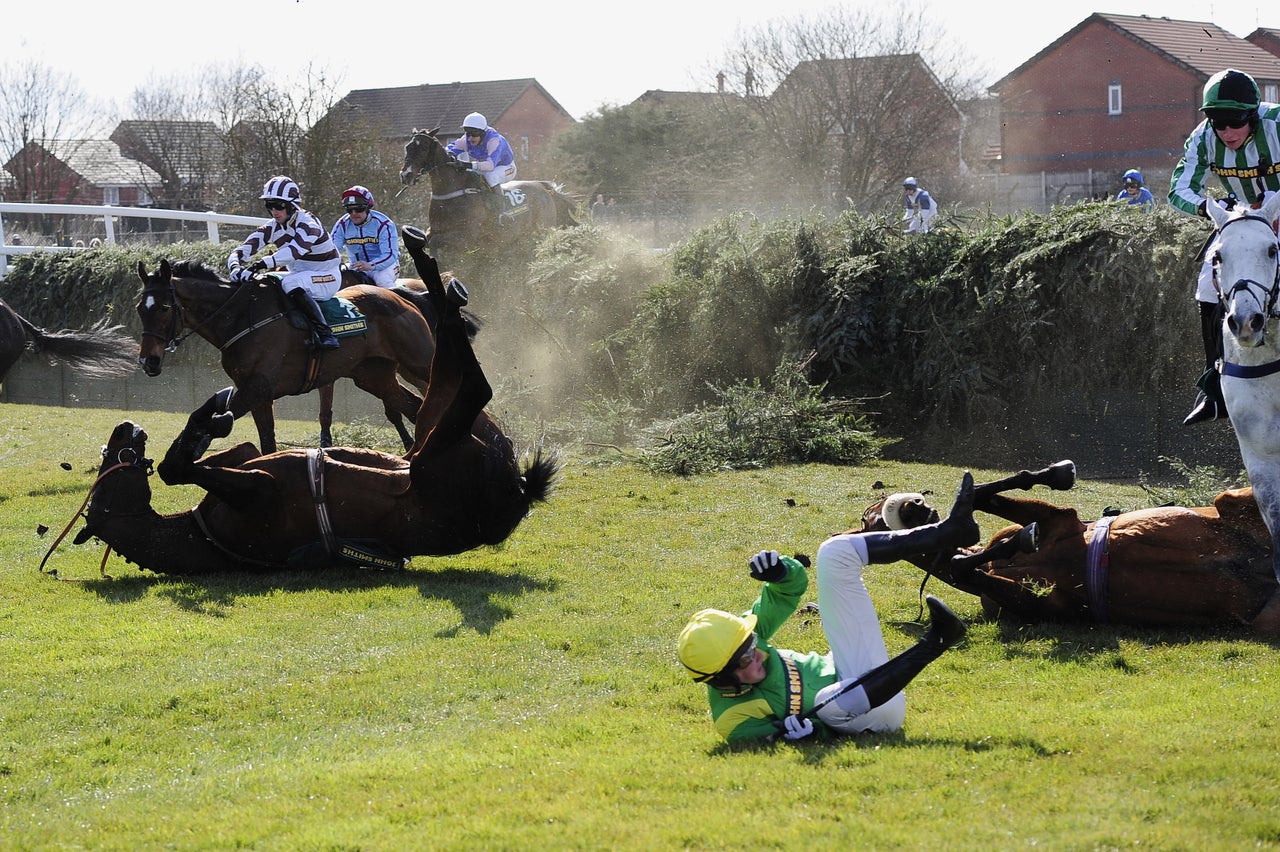 Fence 8 (& 24) - Canal Turn

The Last Fling: 2002 – After leading the field for the majority of the race, this tired horse died falling at this awkward 5ft-high fence.
Roll A Joint: 1990 – A Scottish Grand National winner, he took a deadly fall here on the first circuit.
Why this fence is so challenging:
The course takes a challenging 90-degree turn immediately after this fence. This causes crowding in the approach, as jockeys fight for an inside berth.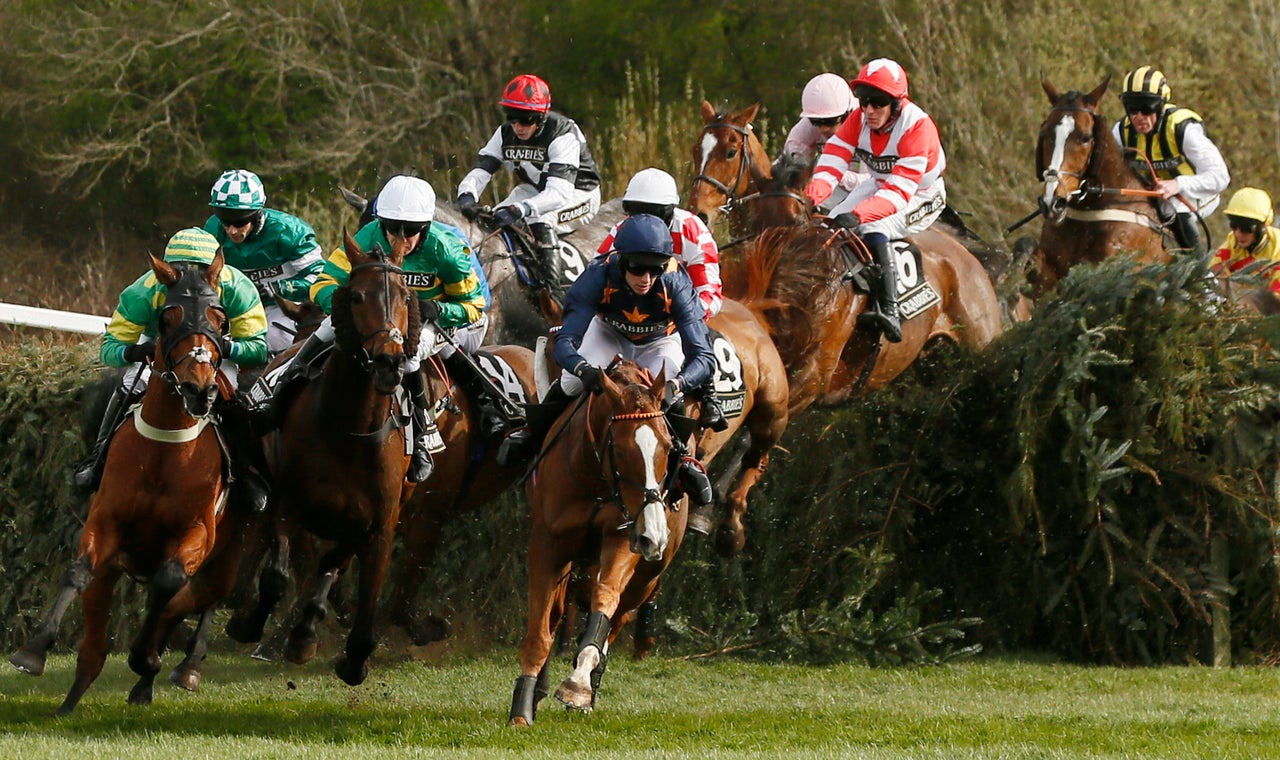 Fence 9 (& 25) - Valentine's Brook

Animal Aid says 'many horses' have been killed here.
Zeta's Son was killed at Valentine's Brook in 1977.
Plaisir D'Estruval and Prudent Honour: 2010 - These horses broke their necks in simultaneous falls during the Topham Chase, which is run over the Grand National course.
Why this fence is so challenging:
This is a 5ft-high fence, with a ditch and a drop of 5ft 5in on the landing side.
Fence 15 - The Chair

Examples of deaths:
Grey Sobrero in 1973, Land Lark in 1975 and Kintai in 1979.
Why this fence is so challenging:
This is the highest fence on the course at 5ft 2in. It is also the narrowest. A 6ft-wide ditch immediately precedes it. Its total spread is 11ft.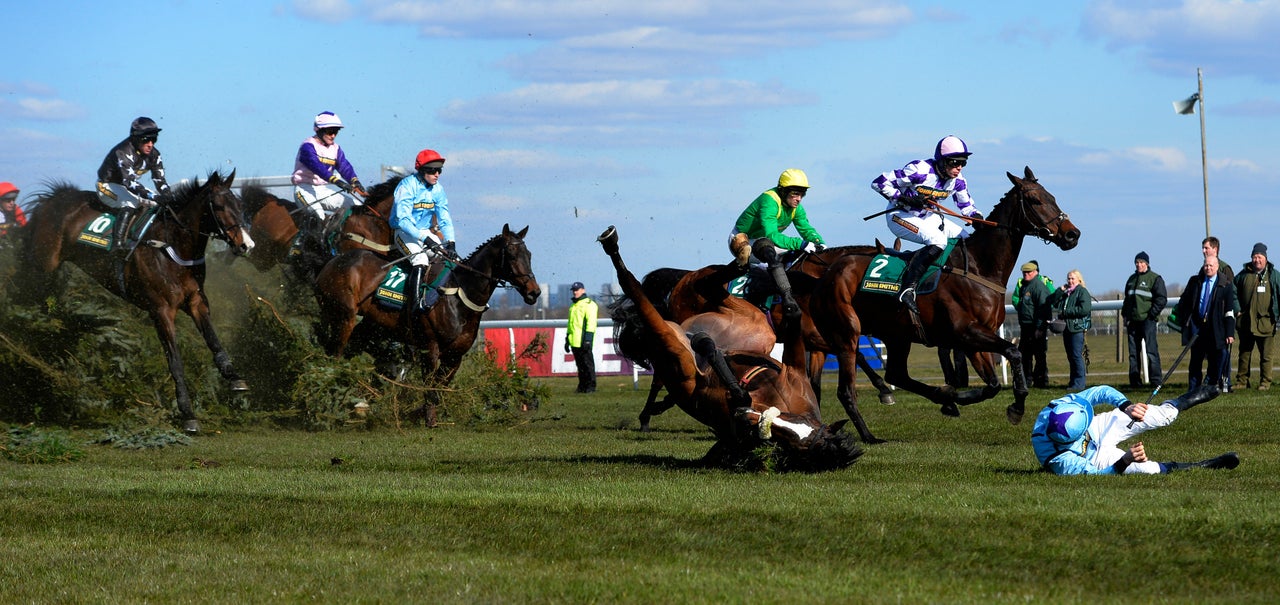 When asked if Aintree had made any changes to the course this year to make it safer, organisers pointed to the changes it made after 2012, when two horses died in the Grand National race itself. Since then, not a single horse has died in the signature event.
Aintree has modified the fences, making them less rigid in recent years. Supporters also argue that the animals are well looked after and that they naturally choose to run.
A spokesperson for the Grand National told HuffPost UK in a statement: "The Randox Health Grand National is a fantastic race enjoyed by millions of people in the UK and hundreds of millions around the world.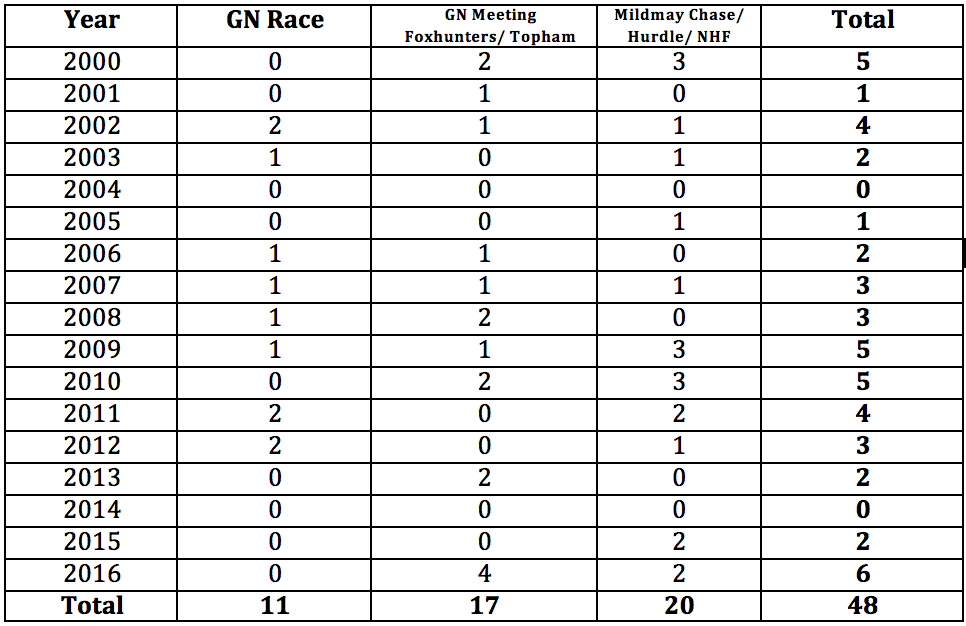 "Safety for horses is the top priority of everyone involved in horseracing and that motivated £1.5 million worth of evidence-based changes to the course including the fences after the 2012 running.
"Since then we have not lost a horse in the Grand National and we continue to carefully review other races including the majority run on the completely separate Mildmay course to ensure these are as safe as possible.
"While you can never remove risk completely from any sport, the fatality rate in British Racing is 0.19% of all runners per year and studies show horses are far more likely to sustain an injury in a field at home than at the races.
"That is down a third over the last 20 years and the sport will keep doing everything possible to see that downward trend continue."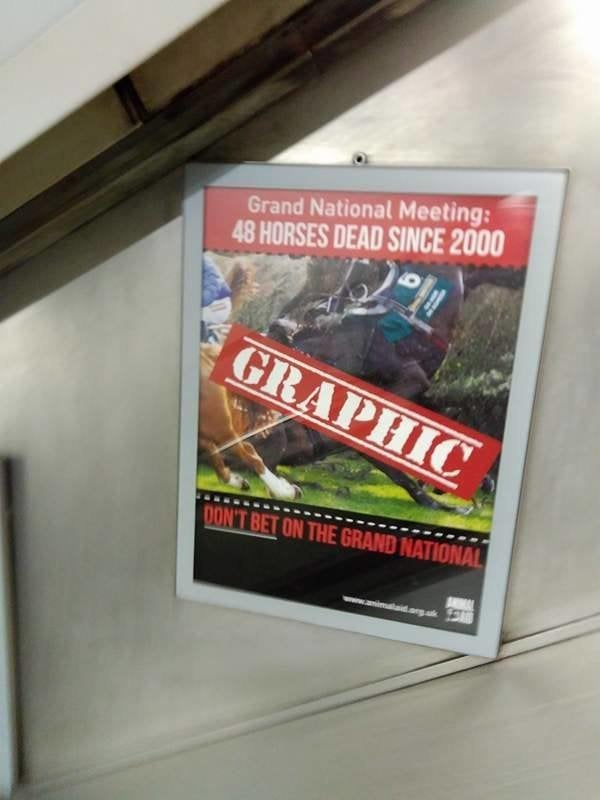 But Dene Stansall, Animal Aid's horse racing consultant, told The Huffington Post UK that the Grand National race, which began in 1839, is "constantly killing horses", with more dying in the past 50 years than in the rest of its history.
He attributes this in part to a rise in the number of horses participating in the event. Up to 40 horses ride in the Grand National. There was a time when there used to be about 27 racing at any one time.
"More horses are running now than ever before," Stansall said.
In addition to the fences and the number of runners in the race, Stansall is also critical of the way coverage "glorifies the falls of the animals".
"The fence actually measures well over 6ft on the landing side, a drop of between 5 and 10in from take off," it says.
"Horses are not expecting the ground the disappear under them on landing."
Stansall criticised race organisers for promoting the thrill of these "dangerous" jumps, specifically Becher's Brook.
He said: "Horses jump from a high point, which throws off their central balance and the fences are very hard and stiff and are awkward angles.
"TV promotes these falls and spills, which is grotesque in this day and age. It's basic cruelty."
The League Against Cruel Sports calls for the abolition of the Aintree Grand National until "a number of welfare improvements have been implemented".
These include a reduction in the number of riders in any race from 40 to a maximum of 30, a ban on the use of the whip, the removal of the notorious Becher's Brook jump and for all drops on the landing side of fences to be removed.
Related...