A grandmother-of-four has become Britain's oldest bridesmaid after following her granddaughter down the aisle – on the same day as turning 100.
When Vita Cresswell told her grandma, Martha Wallbank she was marrying her partner of eight years, Gary Whineray, the proud gran responded with "and I'm the bridesmaid".
Martha's zeal to be a part of their big day, inspired the loved up couple to get Vita's gran even more involved, booking the wedding for her 100th birthday on 8 April.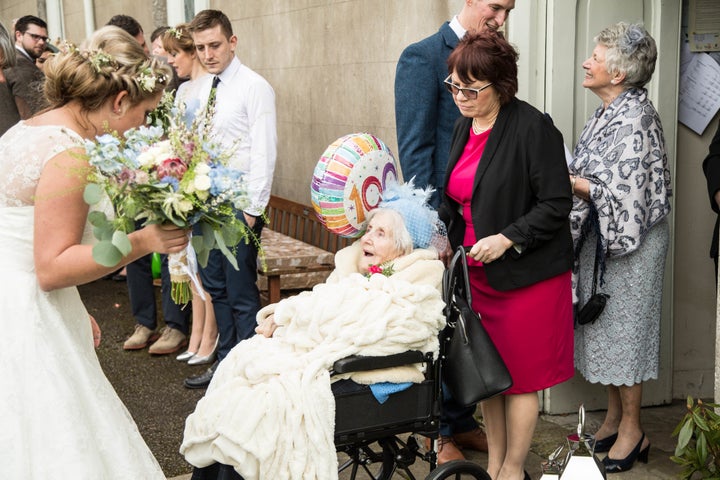 Vita, 29, of Seaton, Cumbria, said: "We were chatting about the wedding day and she just perked up and said 'I'm the bridesmaid aren't I?' and we just went along with it.
"We don't like a lot of fuss and didn't want the day to be all about us so it made sense to have it on her birthday. It was cracking.
"It couldn't have worked out any better. We got her posies and she was in the same colours as the other bridesmaids. She was singing and laughing and waving at everybody.
"I bet she was thinking 'why do you keep looking at them, it's my day?'. It was gorgeous how happy she was. She had a ball.
"She always said she was eating healthy and keeping fit because she wanted to see us get married so it was really exciting we got to do something she always wanted to see us do."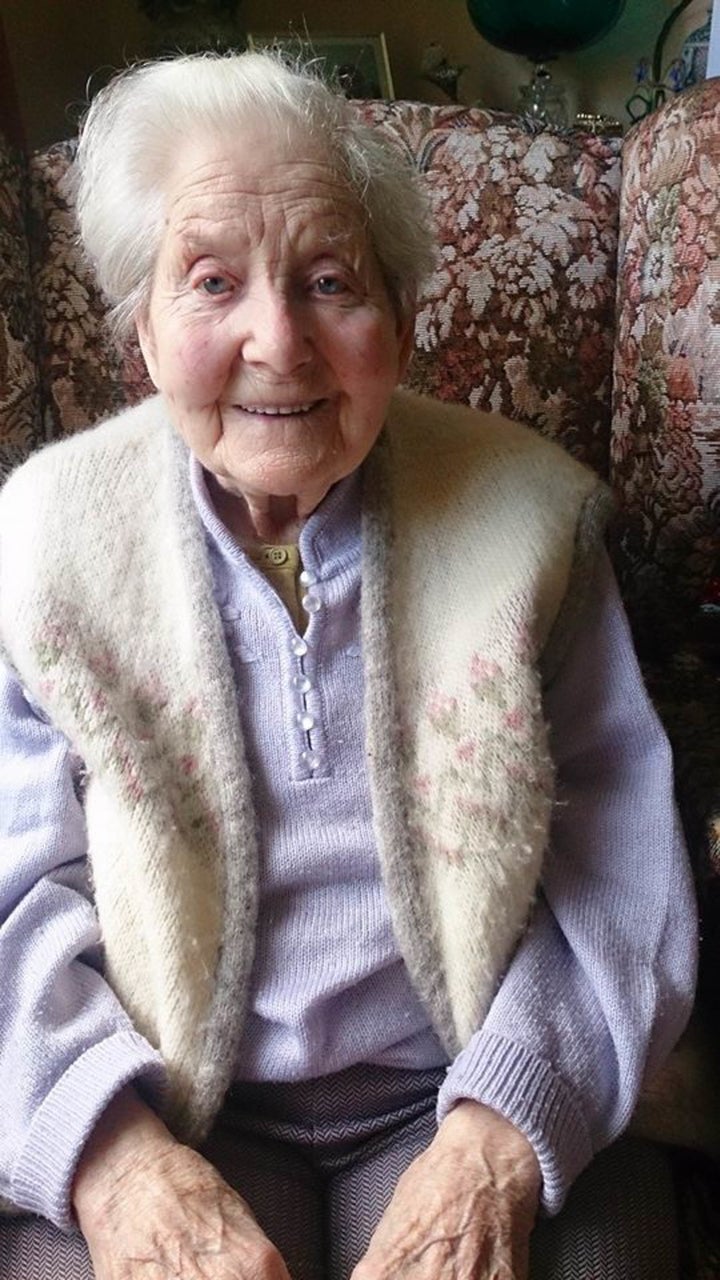 After Vita, a dental nurse, and Gary, a 31-year-old joiner, tied the knot at Lorton Church, the vicar announced that it was also somebody else's big day and the whole congregation sang Happy Birthday to Martha.
The couple's only worry was that Martha, who is in perfect health bar a few memory lapses here and there, would think it was her wedding day as she is "besotted" with the groom.
Vita said: "We thought she was going to think it was her wedding because she is absolutely besotted with Gary.
"She idolises him and he loves her too. He is really emotional so we can never even mention the possibility of grandma getting ill.
"She is always playing pranks on him. She'll pretend to fall asleep and then not respond. It is so funny."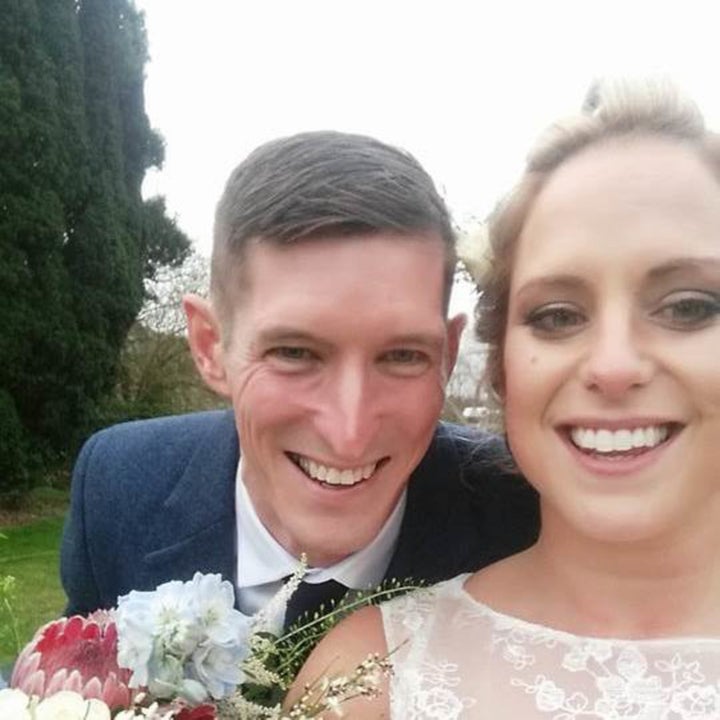 Vita, who has two sisters and a brother, said they are all incredibly close to their grandma, who was a single mum to their mother Veronica Cresswell.
Martha, who is originally from Yorkshire, lived in Kirklands Bunglalows in Cockermouth, Cumbria, until she was 98 and now lives in Solway House care home in Maryport.
She said: "We adore our grandma, she really means the world to us. She has always been so active and full of life.
"We are all really close and I have the fortune of living the closest to her so we spend lots of time together.
"She used to live just down the road and she didn't have much of a garden so sometimes I'd come home and she'd be having a cup of tea in mine.
"She was a single mum and used to work three jobs so that she could do everything for our mum.
"And when we were kids she did absolutely everything for us – she used to spoil us rotten taking us ice skating and for long walks in Yorkshire – so now it's time for us to do everything for her.
"She is such a big part of all our lives, she's amazing."
After the ceremony, Vita and Gary relived their first date with a walk around Buttermere Lake before heading home for tea and toast in bed.
Vita said: "We got to do just what we wanted and have a really relaxed day – and not too fancy.
"We relived our first date with the walk along the lake and we were running around climbing up trees – the photographer didn't know what to do with us.
"It was great to have a day that was really just for us and so different from what everyone else has.
"Then we went home for tea and toast in bed. What could be more perfect?"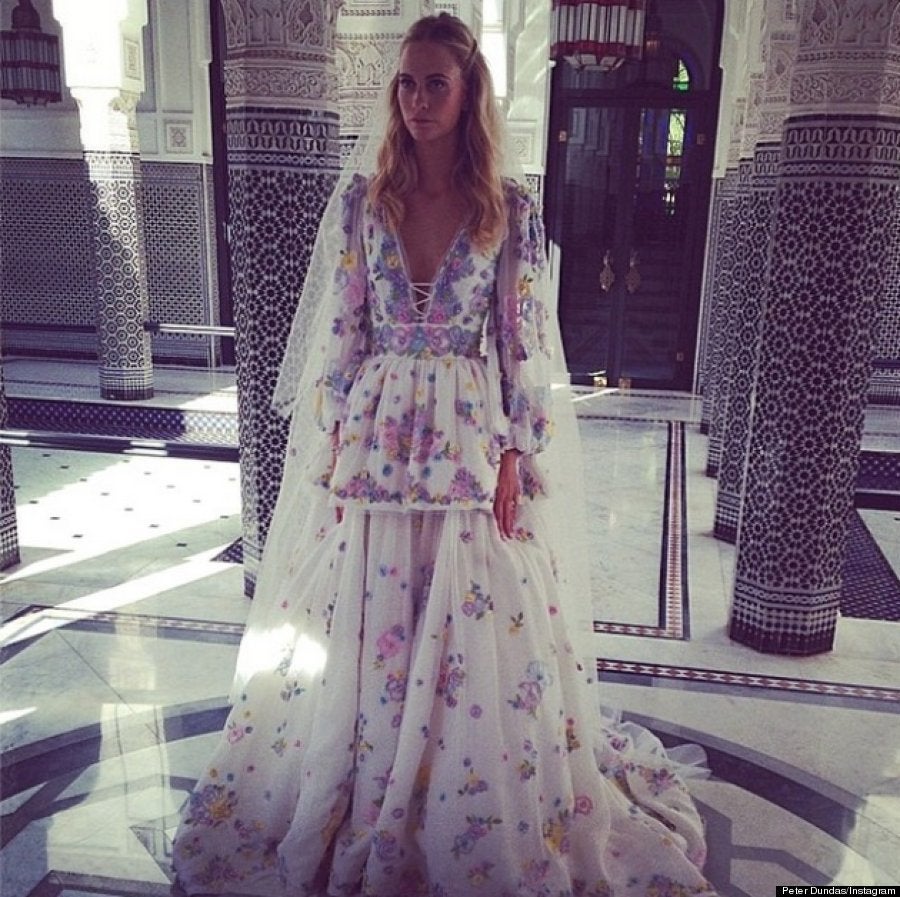 Celebrity Wedding Dresses