More than a billion people around the world rely on kerosene to light their homes. It's an expensive gas that kicks out carcinogenic toxins into the open spaces where people eat, clean and sleep. But for many, there's no alternative.
London designers Jim Reeves and Martin Riddiford first tried to develop a cheaper solution for home lighting when Solar Aid tasked them with finding a way to reduce the cost of solar lamps, a much vaunted alternative to kerosene.
"We were surprised to see just how expensive the batteries were," Reeves recalls. "A third of the price was made up by the rechargeable batteries. It has a two or three year life and then its most expensive part wears out."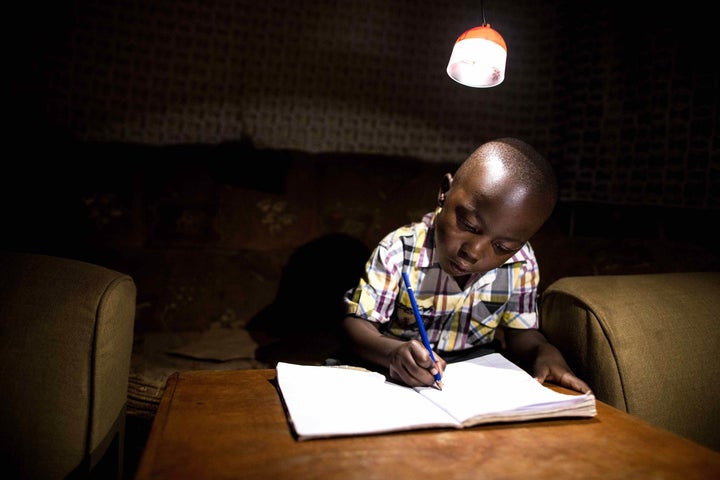 It struck Reeves as perverse that so much attention was given to light sources that required energy to be stored. Instead, the pair set about trying to create a light that could generate energy only when it was needed.
Their solution? GravityLight - a simple mechanism that produces more than 20 mins of light every time 10kg of rocks, sand or any other weight is lifted. It needs no charging, releases no emissions and, critically, costs nothing to power.
Families across sub-Saharan Africa currently spend 20-30 per cent of their household income on kerosene. Reeve says that within three to four months, GravityLight, currently retailing at the equivalent of $25 in Kenya, pays for itself.
But the benefits aren't only financial. Each day, 780 million women and children around the world inhale a volume of smoke equivalent to two packs of cigarettes, and kerosene is a major factor. GravityLight, meanwhile, is clean.
The foundation has recently taken the technology around Kenya in a roadshow sponsored by Shell. Given GravityLight's commitment to renewable energy, it seems, at first at least, an unlikely alliance.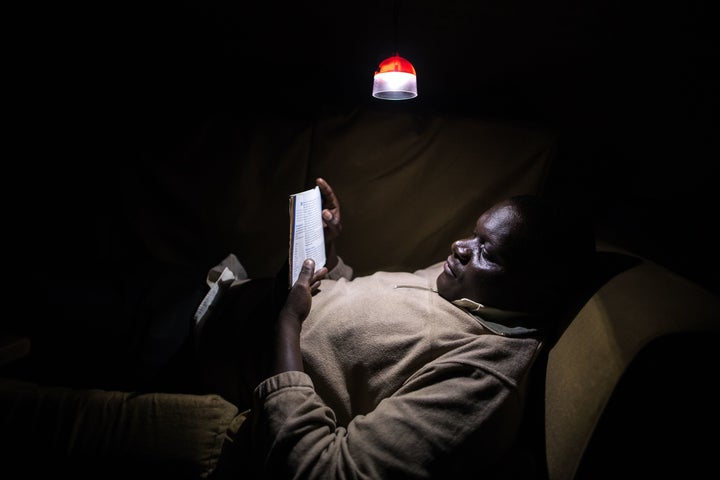 "Naturally, you'd have reservations about partnering with any petrochemical company, particularly given some of gravity light's core support is people who are very ecologically minded," Reeves says.
"But [...] they were recognising these various ventures for the positive impact they can have and providing financial support that fitted in with the plan we had anyway.
"They asked us what we were going to do and how they could help. I think that is a positive way for companies to have a positive impact that they can stand by."
In a crowdfunding round on Indiegogo last year, GravityLight Foundation raised more than $400,000. They are now manufacturing a batch of 9,000 units in a factory in China and an assembly line staffed by 10 Kenyans outside Nairobi.
While around 3,000 units will go to the foundation's funders, Reeves hopes to sell the rest to customers across Kenya. But his ambitions extend beyond the country's borders.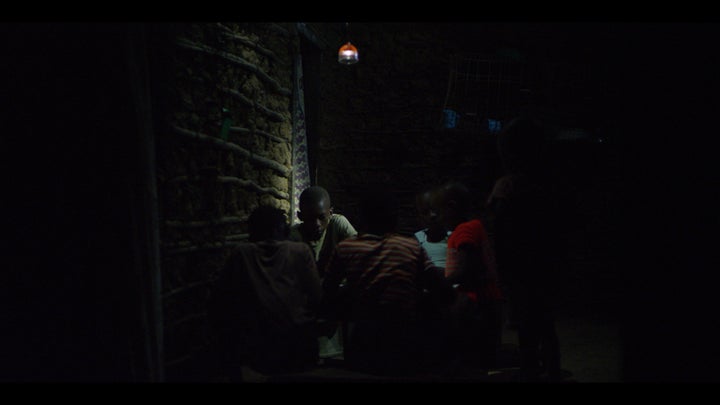 "In terms of eradicating the issue of kerosene, in different contexts, different sorts of solutions are going to be most appropriate," Reeves says. "But I hope we can help address that bigger problem which is: the issue of burning kerosene for home lighting and the cost and the health implications that has."
"Helping thousands of families would be amazing, but helping hundreds of thousands or millions would be even better."